CARNATION, Wash. — From his home in Carnation, Lou Maxon doesn't just commute to the office. He commutes in his office. A two-story structure on custom-made wheels that roll down a 110-foot long track thanks to an electric engine.
"It's not about getting there quicker," Maxon said. "It's actually about embracing the slow."
Away from his trusty Great Danes, Maxon, a creative director who has worked with BMW, McDonalds and Lego, can truly concentrate on his work.
"This is sort of like leaving reality and going to a land of make believe and creating," Maxon said.
How did such a thing come to be? For the answer Lou has to climb to the second story of his office where he keeps a book his wife gave him for Christmas: "Tom Kundig: Houses."
"There's a quote at the beginning that says: 'Only common things happen when common sense prevails,'" Maxon said.
That's how, in 2008, Maxon discovered Seattle-based architect Tom Kundig of Olson Kundig Architects. While designing the Maxons's modernist home on the 20-acre property, Kundig proposed an office on rails almost as a joke.
"We knew technically that it could be done," Kundig said. "But that is only part of the story. The real story is how it gets done."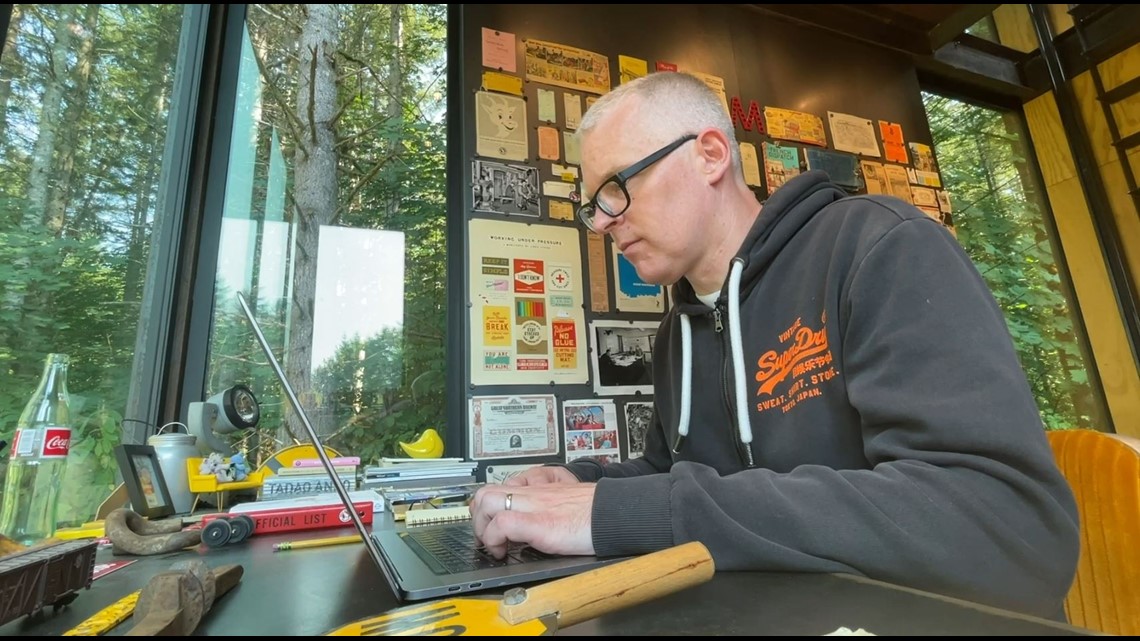 "There's a great Walt Disney quote that says: 'I love the impossible because there's less competition' and I think that pretty much embodies what this was," Maxon said. "We had no idea where to start. You can't really buy any of this off the shelf."
Maxon was the project manager and he hired welders and steel fabricators. The electric engine that moves the car was bought off eBay. The control panel came from Burlington Northern. One of the levers powers a dumbwaiter.
There are sensors that will make sure the home office stops so anyone can take the Maxon home office for a spin.
"To see it actually move is the realization of a dream," Kundig said.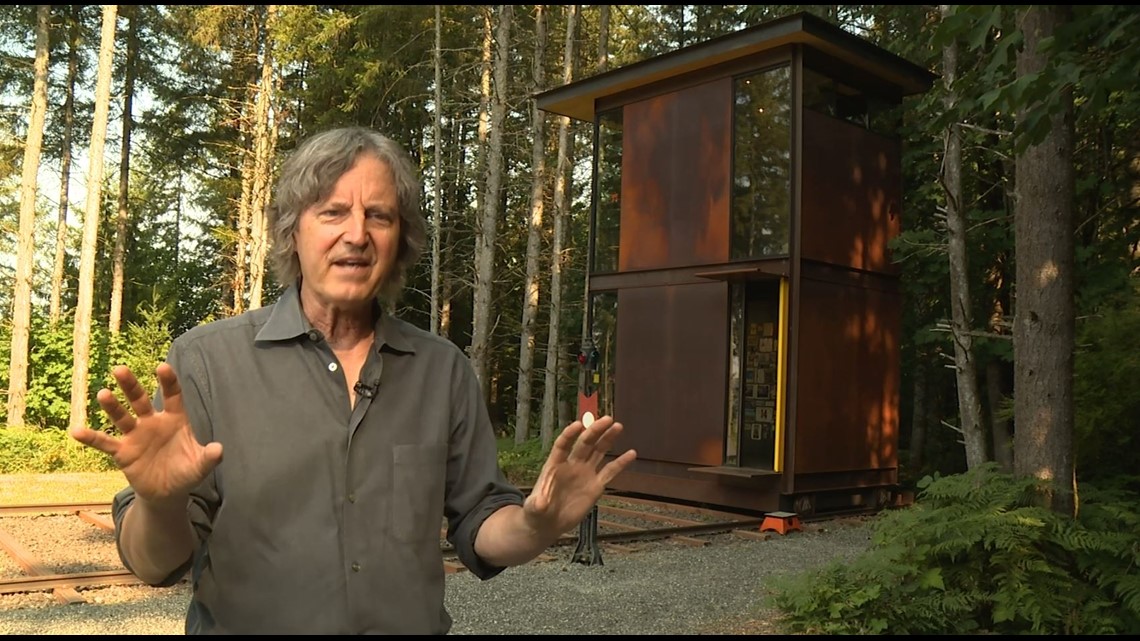 All of these rail adventures have inspired Maxon to look into local railroad history. He has also decorated his office with artifacts.
"So the office aside from being the place where I work and create is also like a rolling museum," said Maxon.
And if he is ever wondering how the dogs are doing back home, Maxon knows they're just down the track.
"It seems like world's away," Maxon said.