Brian Holers is in the business of saving trees. He's a local arborist at Root Cause working to save hundreds of Seattle's trees from development.
Holers uses what's called flexible porous pavement. It allows the tree roots to grow without ripping up sidewalks, while also allowing trees beds to trap stormwater run-off.
"It's hard to be a tree in a city," Holers said. "What happens to the trees is the soil becomes compacted, the trees become girdled by metal grates or soil becomes compacted by pedestrian access and they suffocate and die."
Holers is one of the few arborists who doesn't just focus on what's above ground, but also the root system below.
The pavement Holers uses is made of rock, rubber and a formulated glue, all mixed together. The mixture is laid down in the tree pit over compacted rock and left to dry for 24 hours.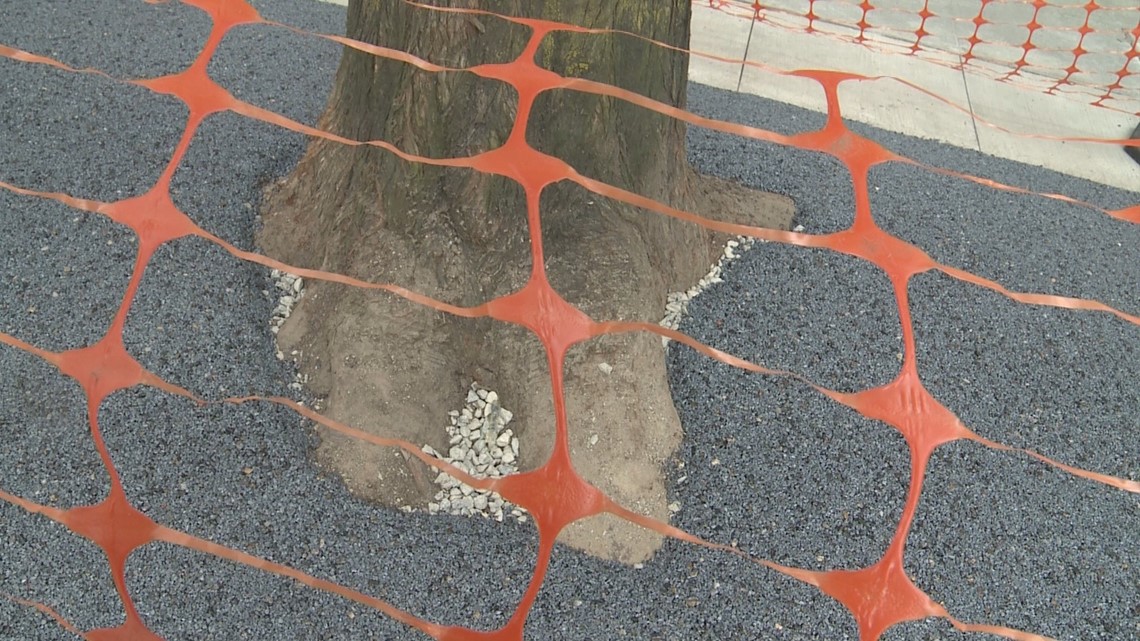 Without the pavement, Holers says, growing trees can create safety hazards by ripping up sidewalks with their roots. Grates put around the tree base create their own problems by restricting roots as well as causing pedestrian hazards.
City trees have an average lifespan of just seven years, Holers said.