SEATTLE — The City of Seattle and multiple contractors are being sued by workers who were hurt when Pier 58 collapsed during its demolition in 2020.
The workers claim they were sent into a dangerous situation on Sept. 13, 2020.
Crews were using heavy machinery to remove a concrete section of the pier when the northeast corner collapsed. The collapse sent two workers, David Grosl and Patrick Hermsen, into the water. The third plaintiff in the lawsuit, Keith Blackwell, ran toward the collapse to help and also suffered injuries.
According to the lawsuit, while pulled underwater Grosl was hit by debris in the head, neck and back. Hermsen was also struck by falling debris while in the water.
Both workers were rescued before emergency personnel arrived.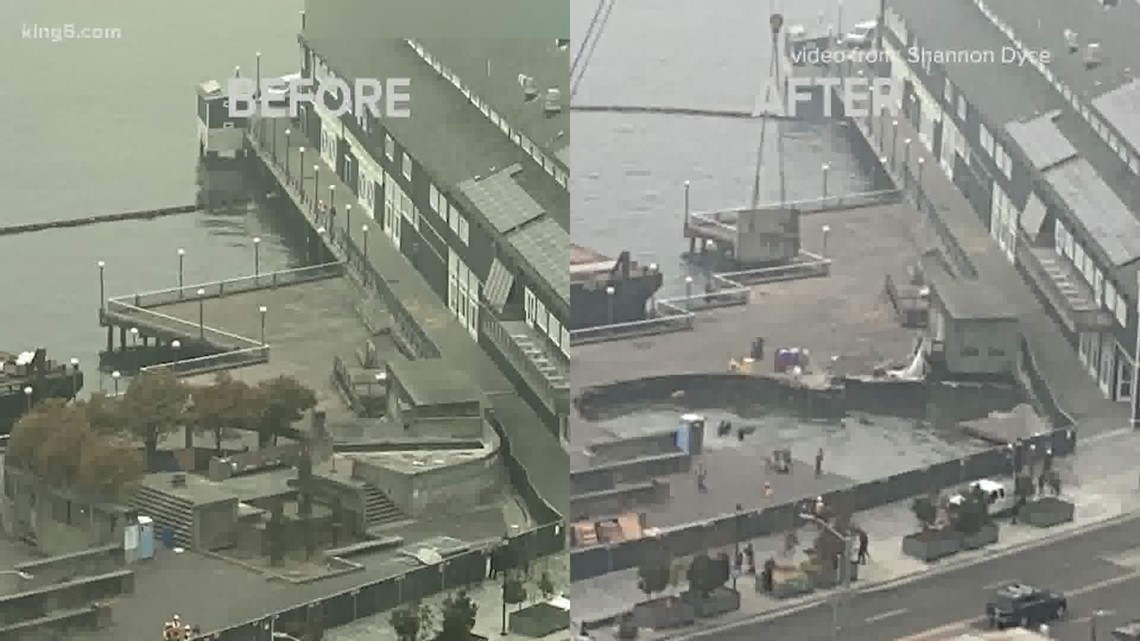 In a statement, the Seattle City Attorney's Office said the city closed the pier when it was no longer safe for the public. It also stated the city hired "an experienced contractor" who came up with the demolition plan and the contractor's insurer is defending the city at the insurer's expense.
The lawsuit alleges the defendants were "negligent in maintaining, inspecting and controlling the job site" and that the city should have replaced the pier sooner.
William Fuld, the attorney representing the workers, told KING 5 the city "knew for 20 years that the pierce was decaying, instead they did nothing."
Fuld went on to say the city waited until the pier's condition was so bad that "it required a very rushed and unsafe demolition attempt" and the injured workers "paid the price as a result of that."
The workers claim they suffered injuries that required surgery, lost wages, significant medical expenses and emotional distress from the collapse.
The removal followed an engineering assessment of the deteriorating pier that was built in 1974. It recommended the entire structure be removed because it had shifted, leaving a gap of "several inches" between it and the land.
Two years after the collapse, construction began on a new pier.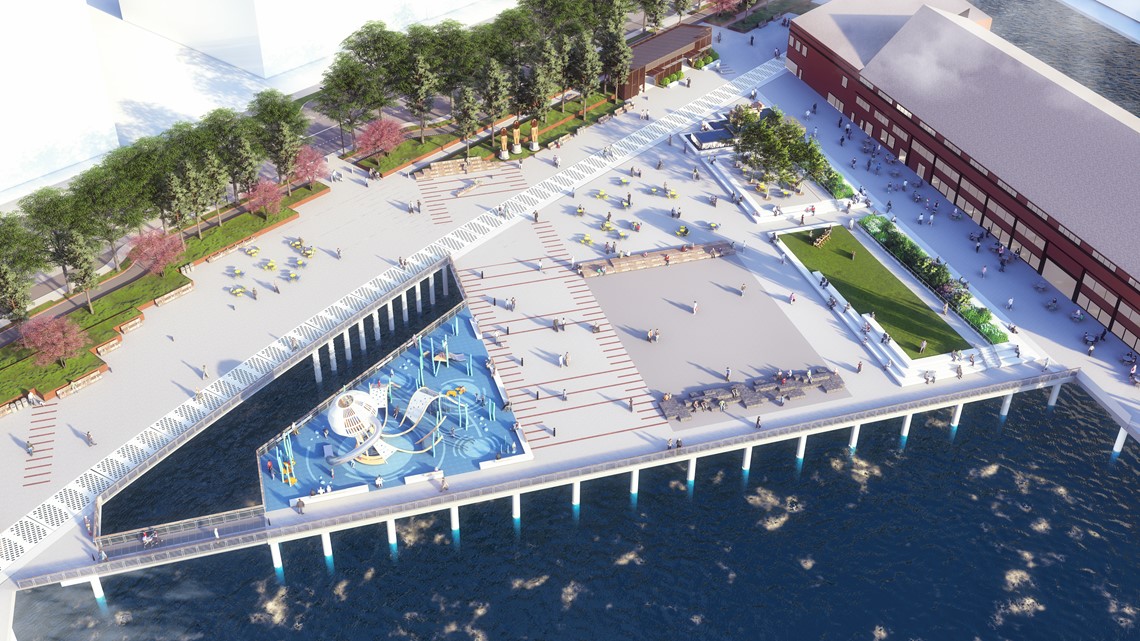 Pier 58 construction is expected to be completed in 2025. Once construction is complete, the pier will have a plaza, playground and event space. The Fitzgerald Fountain will also be restored.