SEATTLE — An archeological dig in north Seattle is hoping to reclaim a lost piece of Japanese American history.
Researchers with Edmonds College and Seattle colleges are working to relocate a pre-World War II community center that is on the site of North Seattle College in hopes of learning more about the Japanese American community before the war. The artifacts uncovered will eventually be housed at the Burke Museum.
"It sort of got lost, and we're bringing it back into current memory," said Alicia Valentino, an associate faculty member with Edmonds College.
So far, researchers have found a debris layer, which they believe is evidence of a community center structure.
The Kumasaka family owned the property from 1919 to 1968 when it was sold to North Seattle College, which turned it into a park.
Beatrice Asako Kumasaka said the property became the "center of the Japanese community" during that time, housing farms, shops and other businesses. Kumasaka's family ran the Green Lake Gardens Company and lived on the site as well.
A small percentage of Japanese Americans lived north of the Ship Canal, but the community that did got to be known as "Green Lakers," Kumasaka said.
"It was a vibrant community," Kumasaka said.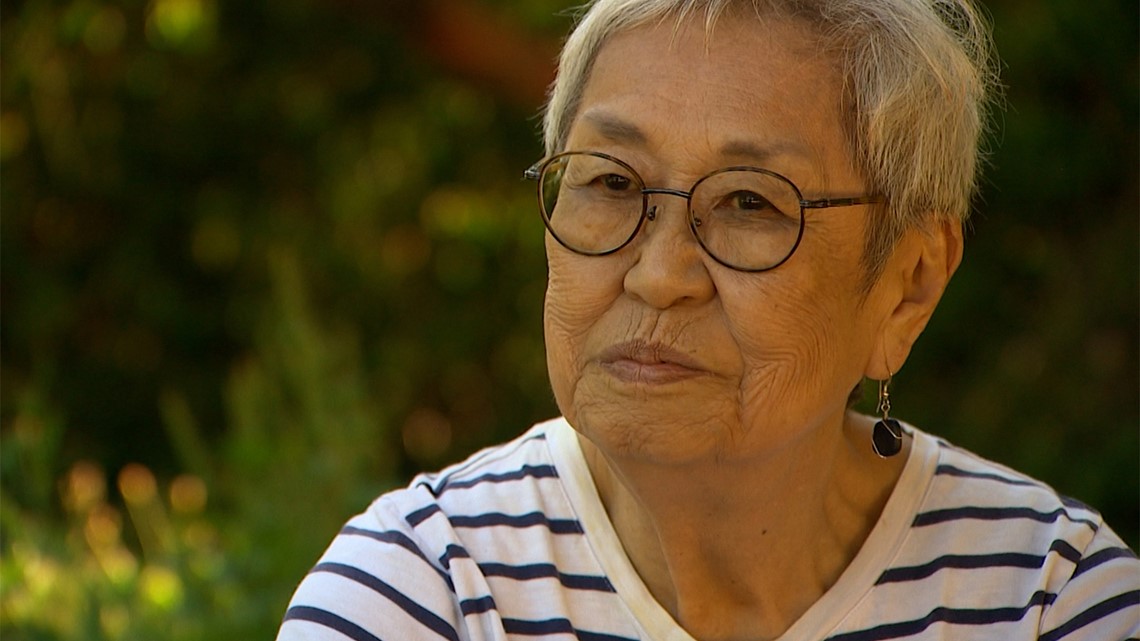 Kumasaka's grandparents leased the property in the 1910s, as alien land laws prevented them from purchasing the land outright. When Kumasaka's father was 16, he bought the property as a naturalized citizen.
The Green Lake Gardens Company grew flowers and vegetables, and Kumasaka said the family had one crop they grew year after year: celery. The western side of the property was reserved for celery.
When Japanese Americans were incarcerated during World War II, the family was sent to Minidoka, Idaho. While they were in Idaho, a family friend served as executor, leasing out the property. At one point, Kumasaka said a potbelly stove overheated, caught fire and burned the facility to the ground.
"When [my grandmother] came back I remember she stood on the edge of the property and started crying because she said, 'I have to start all over again,'" Kumasaka said.
And now, that family history that Kumasaka said is so important to her relatives is part of a larger story that researchers are digging into.
Valentino said she likes to teach students about what happened on the site decades ago and show the relevance of that history to the modern world.
"I think it's important to learn from history," Valentino said. "What happened in the past, what's happening now, there are themes that are continuous through civilization."