SEATTLE — This segment is an Encore presentation taped pre-COVID-19. Please visit the National Park Service directly for the most up-to-date info on hours and closures.
If you love hiking but have trouble finding trails that work for your entire family 50 Hikes with Kids is the perfect guide for you. Author Wendy Gorton has traveled around the world training educators, but approached hiking with a child's eye in her new book.
After studying routes from a "kid's-eye" view Gorton included 50 that are sure to inspire and delight your children. To keep kids engaged, there is a scavenger hunt for each hike with five items to find.
"Sometimes you'll find them, depending on the season, but sometimes not," she said. The items include things like plants, historical items, statues and other things that can be found on each hike.
Gorton encouraged families to make their own nature journals. Kids can start to make maps, collect stamps from the state park office or make pressed leaves.
5 Hikes Great for Kids
Ebey's Landing on Whidbey Island: This short hike features views of the Olympic Mountains and bald eagles. It's along a bluff for part of the hike and then turns into a rocky beach for kids to explore.
Naches Peak at Mount Rainier National Park: "This one is fun because you really get to channel your inner adventurer," Gorton said. It's part of the Pacific Crest Trail but is only a portion of it so it's manageable for kids.
Boulder River and Feature Show Falls: "Get out of the way a little bit and see these two beautiful, delicate falls," Gorton said. It's up a logging road so it's a little more secluded than some other hikes.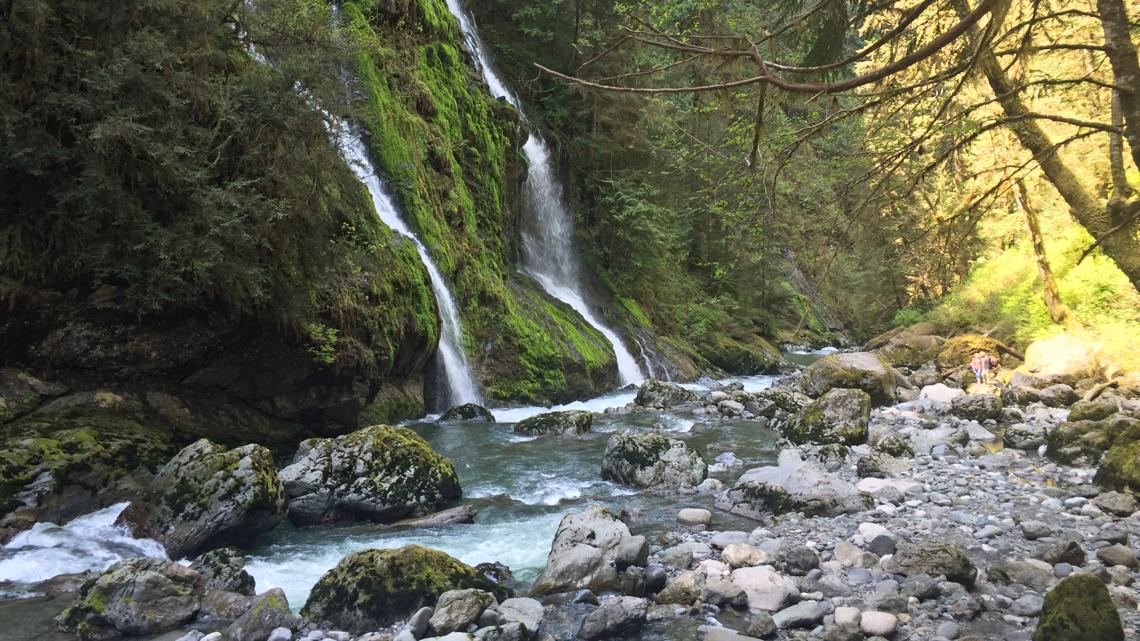 Haybrook Lookout: "Don't be afraid of a challenge; this is under a thousand feet. You get to go up this really sweet fire tower," Gorton said. Families can climb up the tower and have a picnic at the end.
Rosario Head on Fidalgo Island: "You get tide pools, you get this cool geologic formation: a head, which kids may have never been out on before," Gorton said. "There's this cool maiden stature that was there from the Samish people and then you can end by seeing these really unique trees, the madrones."