SEATTLE - With a new school year right around the corner, its time for back-to-school shopping. New Day stylist, the fabulous Darcy Camden offers looks from Kindergarten to high school, that are both fashion-forward and age appropriate.
GROUP 1: Elementary, K-3th grade
Featured trends: Bright colors for girls and boys, denim jeggings with stretch for girls, camouflage print for girls
Featured items: LEGO Bag backpacks (legobags.com), PLAE shoes (goplae.com), Crocs "sneakers" (crocs.com)
GROUP 2: Elementary, 4-6th grade
Featured trends: dresses for girls can be layered over long sleeve t-shirts and leggings.
Featured items: PLAE shoes (goplae.com), Jansport backpacks (jansport.com)
GROUP 3: Middle School
Featured trends: denim! denim jackets and vests, colored denim pants and light wash denim jeans, and solid or printed leggings worn with long shirts and sweaters and skirts.
Featured items: Fjallraven Kanken backpack (fjallraven.us)
GROUP 4: High School
Featured trends: Feminine prints and fabrics paired with basic t-shirts and utilitarian outerwear for girls, jogger style jeans and pants for boys, and sweatpant shorts styled with button-down shirts and jean jackets.
Featured items: Levis joggers, Fjallraven Kanken backpack (fjallraven.us)
**All clothing items can be found at Macy's and macys.com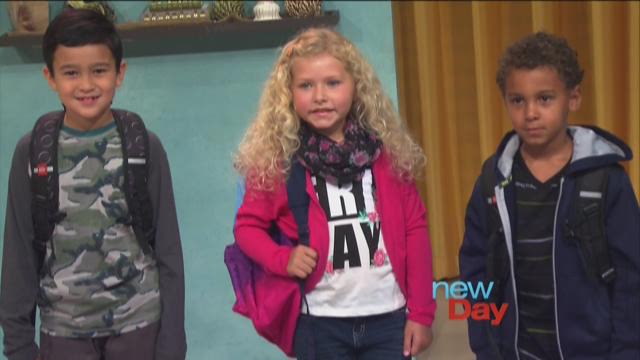 Darcy's website: Styled Seattle