SEATTLE — Western Washington is a mecca for good coffee, and these six spots can help satisfy your cravings.
Drinkable art is the signature at this family-run spot. Baristas train for three months to master the skill of latte art, and can create anything from a cute kitty to SpongeBob SquarePants.
"We don't do the normal latte art - it's the cute latte art and we need to practice every day," said barista Romina Lugo.
The coffee and food menu reflects the owner and staff's Mexican culture, and people drive from out-of-state to buy the horchata latte. Don't leave without snapping a pic in front of one of the Instagram-worthy backdrops!
León Coffee House is located at 1309 NE 45th St. in Seattle and is open daily from morning to 5:30 p.m.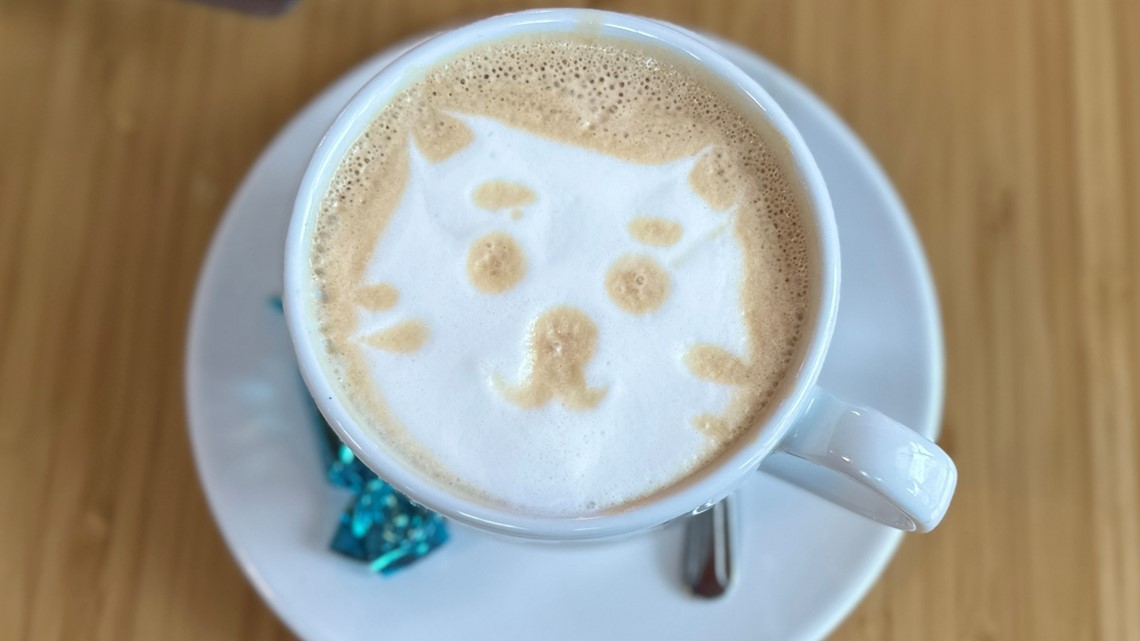 If you're a coffee lover morning, noon and night, check out this new indoor/outdoor space in Rainier Square. Opened by the family-owned roaster, it's a lively cafe serving espresso, baked goods and grab-and-go meals during the day. By night, it transforms into a bar with espresso cocktails and full dinner service.
"The idea is to really have a gathering spot for Seattle," said owner Paul Odom. "There's not a central town hall or anything for people to meet, so the intent is to have a spot for everyone to come to."
The Fonté Bar is located at 1321 First Ave. in Seattle and is open daily.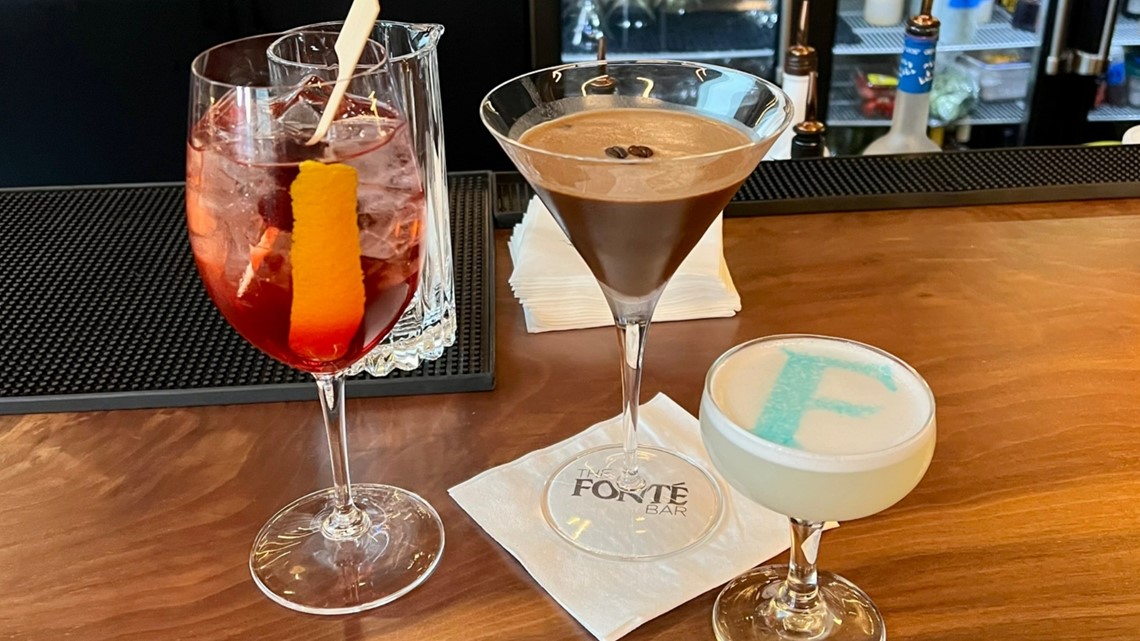 Catch a ferry to experience one of the oldest coffee companies in the nation! Pegasus Coffee is housed inside an historic, ivy-covered building. The European-style coffee house opened in 1980 and has been roasting its own beans since 1979. It also features a breakfast and brunch menu (including Dude's Donuts from Port Orchard.)
Pegasus Coffee is located at 131 Parfitt Way SW on Bainbridge Island and is open daily.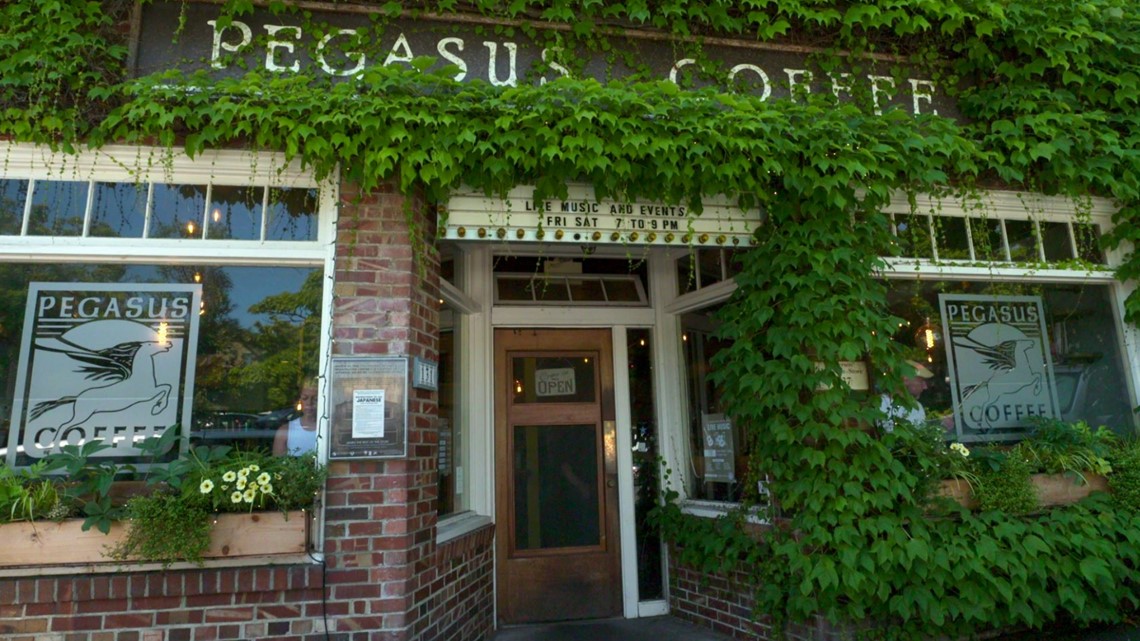 The two locations of Artly blend the tradition of coffee with the latest tech. Customers are served by "barista bots" – robots who make every cup with a high level of precision. It's the city's first AI coffee bar, and watching the process is half the fun. If you prefer human interaction, don't worry – there's always someone on hand to help!
Artly Coffee is open daily and located at 101 Stewart St. and inside Hill 7 at 1099 Stewart St. in Seattle.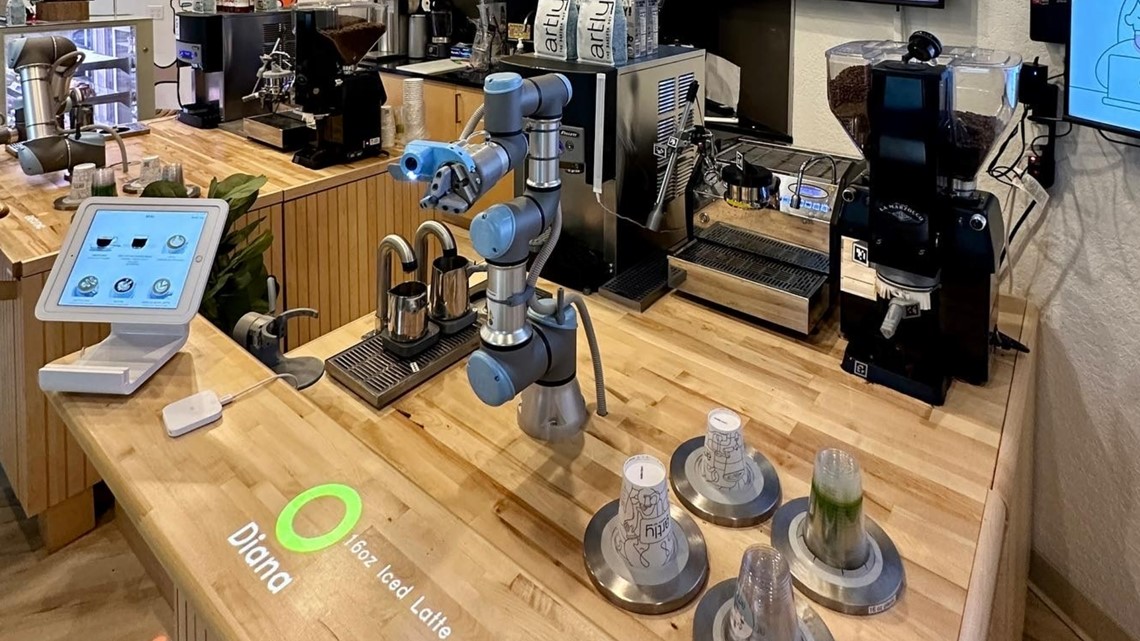 This is a must-try spot with a beautiful backstory. The former gas station was converted into a drive-through coffee stand. Cindy Dickson owned and operated it for 20 years. She had even bigger plans for the property but died of cancer in 2015 - so her friends took over the lease and made her dreams a reality.
"She was a visionary," said current owner Lisa David.

David and her brother helped expand the property to include an international food court, where families serve their cuisine from food trucks. Now, The Filling Station is an essential place to find both coffee and community, in honor of Dickson.
The Filling Station is located at 728 4th Ave East in Olympia and is open daily from morning to 4 p.m.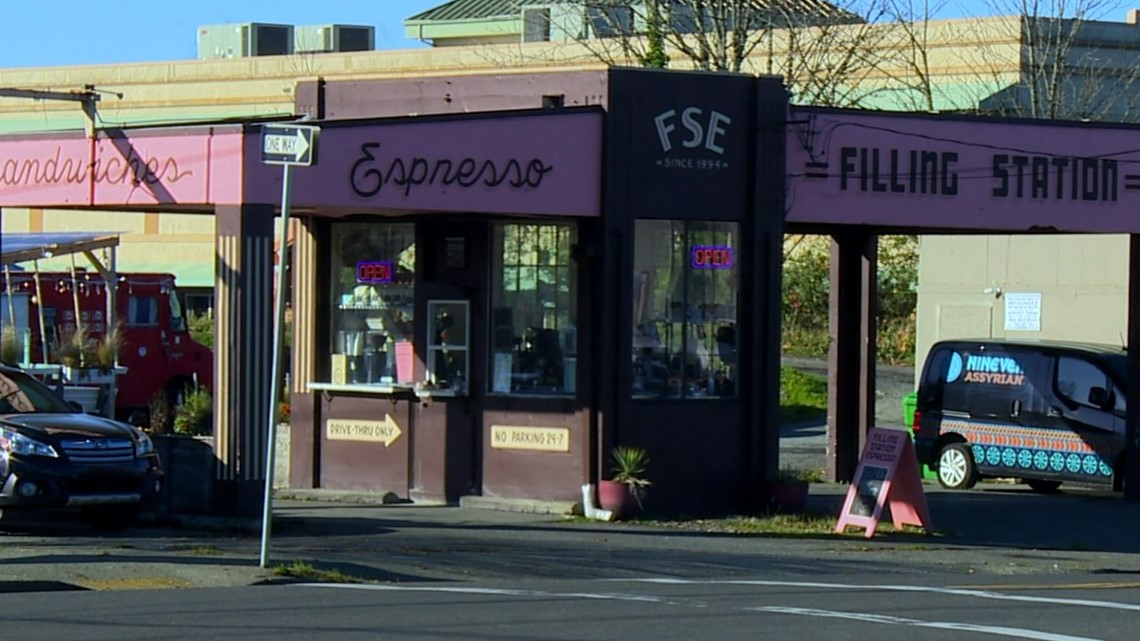 This "Best of Western Washington" winner is a popular coffee stand where cold options are king. They specialize in vibrant, blended energy drinks and iced coffee with flavors like cookies and cream. Whatever customers choose, longtime barista and owner Shay Bennett hopes they leave fully energized - in every way.

"When you see a delicious, beautiful drink and someone took the time to make it as awesome as possible for you, it makes you feel special and want to keep coming back," Bennett said.
Bean N Brew is located at 10404 State Route 532 in Stanwood and is open daily from morning until 5 p.m.