SEATTLE — "I feel like my paintings are a love letter to myself," said artist Aramis Hamer. "As a black woman, we can feel, I know I can feel not seen, not loved, not represented."
Hamer feels she is able to harness her creativity through Black Girl Magic.
"Black Girl Magic is recognizing the ability that African American women have to alchemize their pain and their struggle into strength. So in that, it's really like just creating my own narrative, writing my own story and making sure that I'm represented the way that I want to be represented."
"I had to discover the power that I had within and once I discovered that power, I wanted to represent it through my work."
She began her journey as a registered nurse in Seattle. "I love healing. I love helping people, but as a nurse, I saw that I wasn't helping healing them in the way that I saw as most beneficial," she explained, "So I moved out here to Seattle and fell in love with the city."
Her works are a visualization of what is most important to her.
"My paintings represent power, liberation, strength, black girl magic," she said. "I love color, so I want people to look at my work and just be completely transformed. Almost taking them out of this current world into this new world of color and goddesses and breaking chains and light and liberation."
When it comes to size, Hamer prefers painting on larger canvases.
"Murals allow me to really go big and have this dance in my painting process."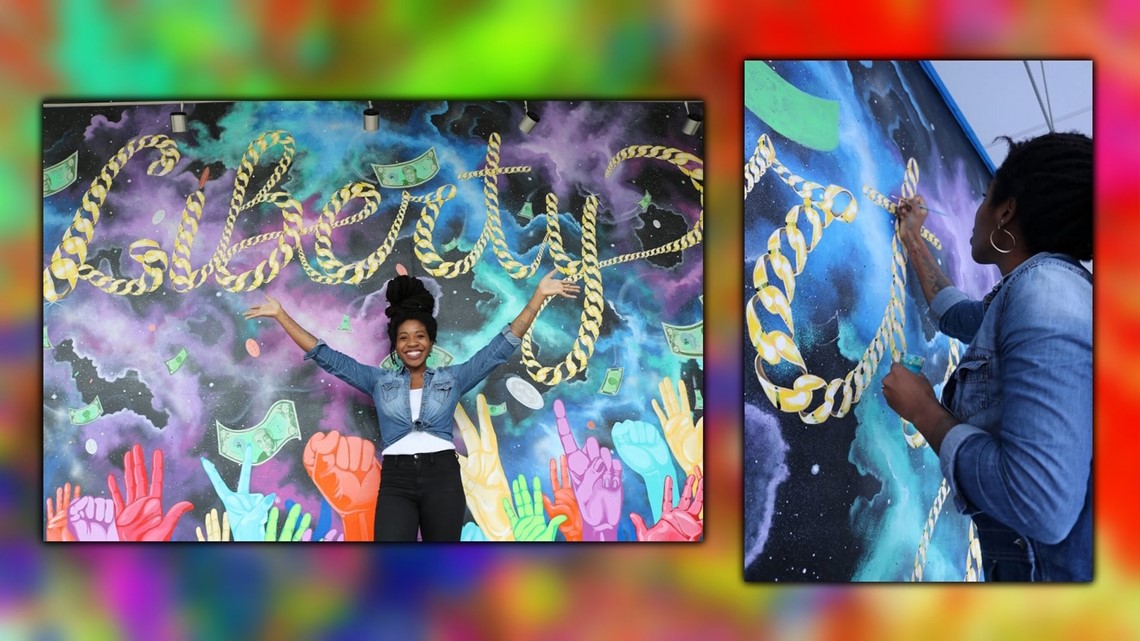 "One that really speaks to me is the Liberty Bank mural that I was able to create. That is a historical bank, that was the first black bank west of the Mississippi so I wanted to make sure that they were highlighted."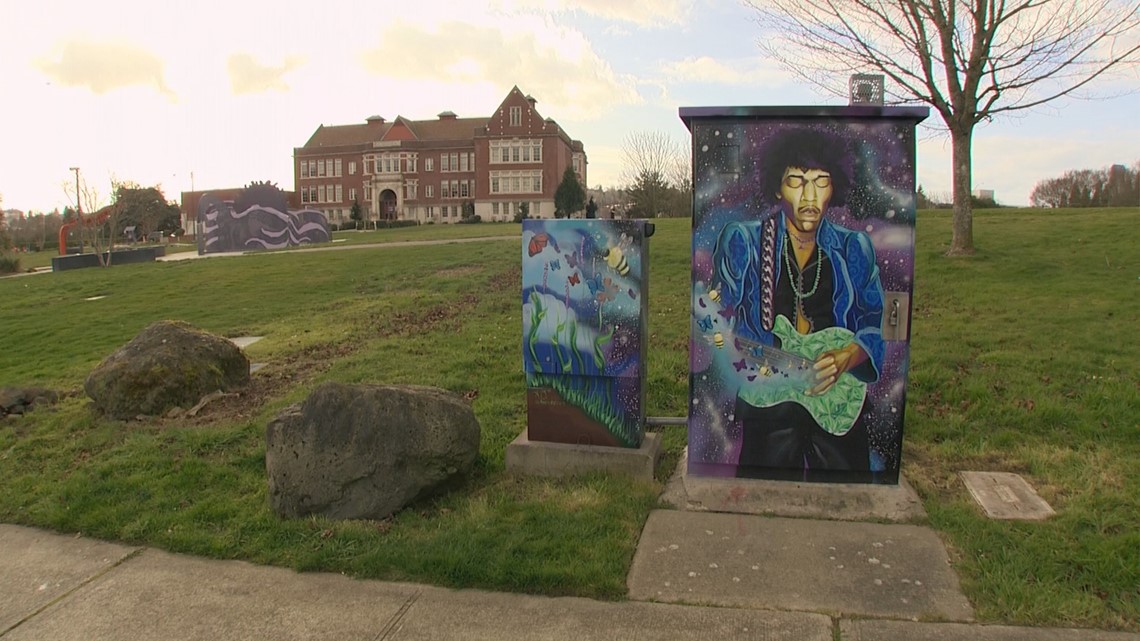 She explained that being raised by a musician, she listened to Jimi Hendrix often growing up. Recently, she had the opportunity to paint a mural at the Northwest African Museum, right near the butterfly garden.
"I wanted to make sure there were elements of it connected to the garden and butterflies and bees, so you'll see a lot of those aspects represented in the mural."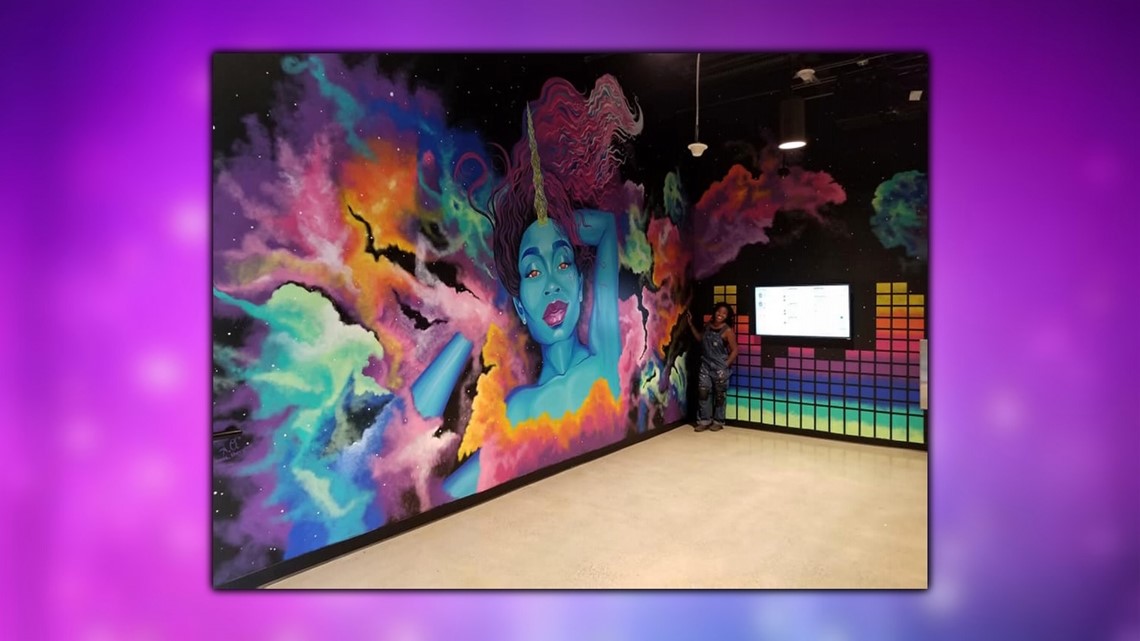 Amazon also invited Hamer to paint a mural in their "Unicorn" office. Naturally, she painted her take on a unicorn. "There's music and energy and the galaxies and the cosmos that's floating from her and then there's this mixing board to represent music and then these huge speakers that're just like bumping beats. So I really really love the Unicorn mural."
At the end of the day, her works hope to transform and inspire.
"I feel like art has no choice but to be spiritual. My work transforms me, so I hope in the transformation of myself that it overflows to other people"
View more of Aramis's work on her website.
Disclaimer: This episode is an encore presentation of KING 5's Evening.