SEATTLE — Experiencing the food and flavors of Southeast Asia just got a lot easier thanks to a new restaurant in downtown Seattle. Asean StrEAT Food Hall pays tribute to the popular food markets found across the region.
Owner Punya Tipyasothi is a restaurateur and avid traveler. With this latest venture, he wanted to share his passion for street food.
"In southeast Asia, people get in and get out very easy," said Tipyasothi. "Whenever you want to eat, you just go on the street and they have food carts everywhere."
The food hall features about 10 stalls. Each one serves dishes from a different country. Tipyasithi says the goal is for customers to try a new cuisine each time they visit. One day you might have Hainan chicken from Singapore. The next day it might be a Vietnamese seafood boil or tom yum noodle soup from Thailand. You can finish it all off with dessert or a colorful matcha tea latte.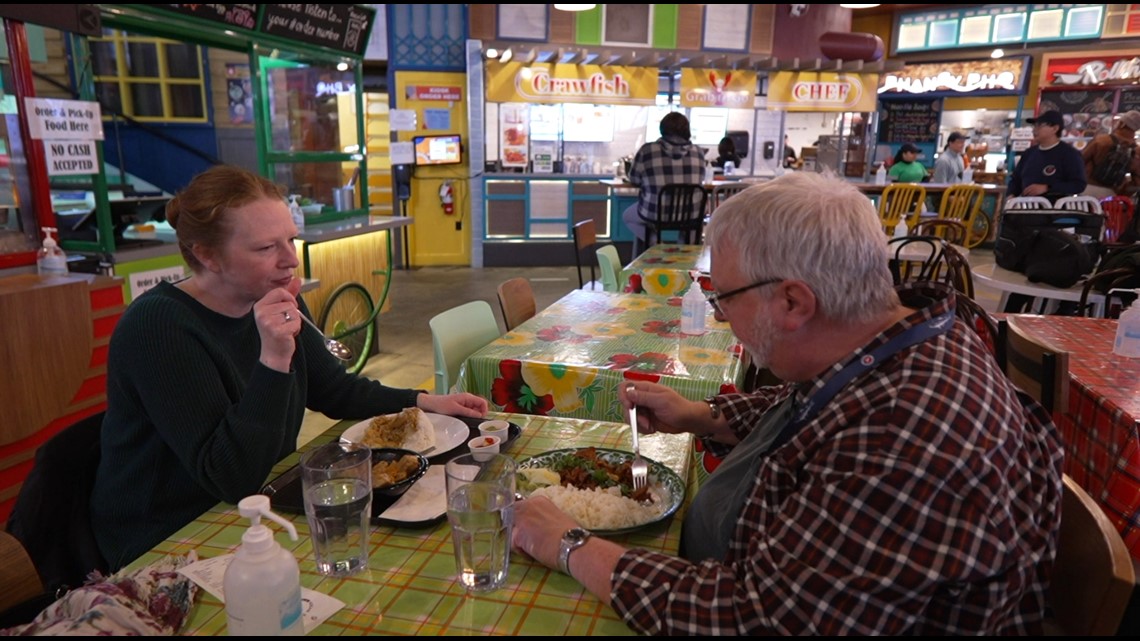 "For the food, we picked the best ones from each country," said Tipyasothi. "People can come in and choose what they like."
Tipyasothi also tried to capture the look and feel of a southeast Asian street market. The food hall is decorated with bright colors and vibrant lights – a welcome escape from the often dreary winter days in Seattle. No plane ticket is required.
Asean StrEAT Food Hall is located in downtown Seattle at Westlake Center on the corner of Pine Street and 4th Avenue. It's open seven days a week for lunch and dinner.