SEATTLE — Think of Goalball as Dodgeball played lying down in the dark.

"I enjoy it as you probably see," says Antonio Rozier. "It's fun to me."

For ten years Rozier has been throwing heat up and down the West Coast for Seattle's Killer Cobras. The balls can travel up to 30 miles per hour.

"You want to score as much as you can," he says.

Lily Vang plays for another reason.

"I'm not really competitive," she laughs.

Vang plays to make friends.

"When I first started playing goalball I was very shy, very timid," she says. "Then later I started coming out of my shell and the people I met are really nice."

The rules of goalball are simple. The court is marked out with tape and string. The ball is specially made, with bells that jingle inside.

"That's why it's a quiet sport," says Vang.
Spectators must be silent during the game. Even the guide dogs.

"The big key is to keep your ears tuned to the movement of the ball," says Rozier.

Attackers throw the ball hoping to get it past the opposing team. Defenders use their bodies to block the shots.

"It's really tough on your body," says Rozier.

Goalball has been a Paralympic sport since the 70's, played by athletes who hurtle themselves after a ball many have never seen.

As Saint Bryan finds out, the masks are the great equalizers.

"Absolutely pitch black," Bryan says. "I see nothing now."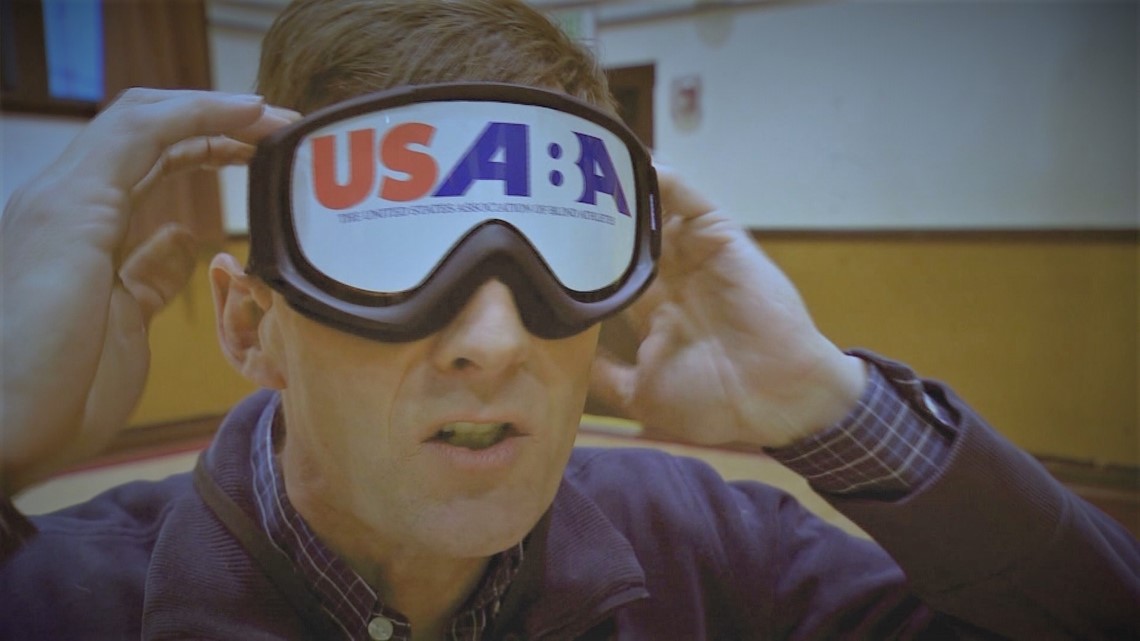 His one advantage is his height. He can cover a lot of ground without really moving. Unlike dodgeball, players actually want to get hit so they can stop the ball. And Bryan gets hit repeatedly.

It's a ten-minute scrimmage but, in the dark, it feels longer to Bryan. He also feels vulnerable, just waiting for the next ball to hit him.
Thanks to his teammates, Bryan's team wins by two goals.
"You guys are so brave to play this game," he says. "It takes really tough people to play this game."
Playing goalball is an eye-opening experience.