SEATTLE — There's a new place to pregame in Seattle's SoDo neighborhood. The Press Box offers a game day atmosphere where fans can grab a drink or a bite to eat.
The restaurant and bar quietly opened its doors just as tens of thousands of people came to town for the Major League Baseball All-Star Game. A grand opening celebration is planned for August when the Seahawks training camp gets underway. If you're detecting a theme, you're not wrong.
"We are going to be all Seattle sports all the time," said Regional Manager Missy Idler. "Anytime there's something going on at the stadiums, we'll be be doing something here."
Idler said they wanted to create a space that would capture the excitement of game day.
"We are that fan based, fun, high energy place that you want to go before, after and during the game," Idler said.
The menu features dishes that put a twist on classic stadium food and pub fare - everything from nachos to burgers and chicken wings. The hot dogs take you on a tour across the country. There's the local Seattle Dog along with styles popular in New York, Chicago and Sonora. The restaurant plans to offers a city sampler soon.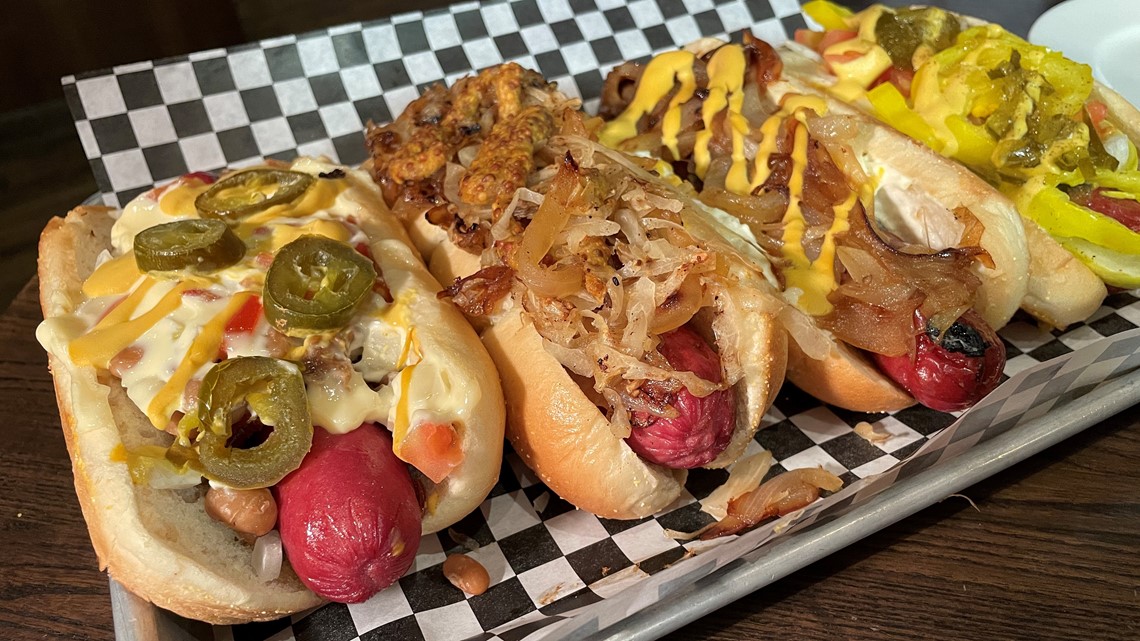 Another fun plate is the Beast Board which is a nod to Seahawks legend Marshawn Lynch. It's a selection of tasty appetizers served with a side of skittles.
The drink menu is a mix of beers and playful specialty cocktails. Our favorite was the Sounders Sunrise. It's an Instagram-worthy concoction blending coconut rum with fruit juices and served in a hollowed out pineapple.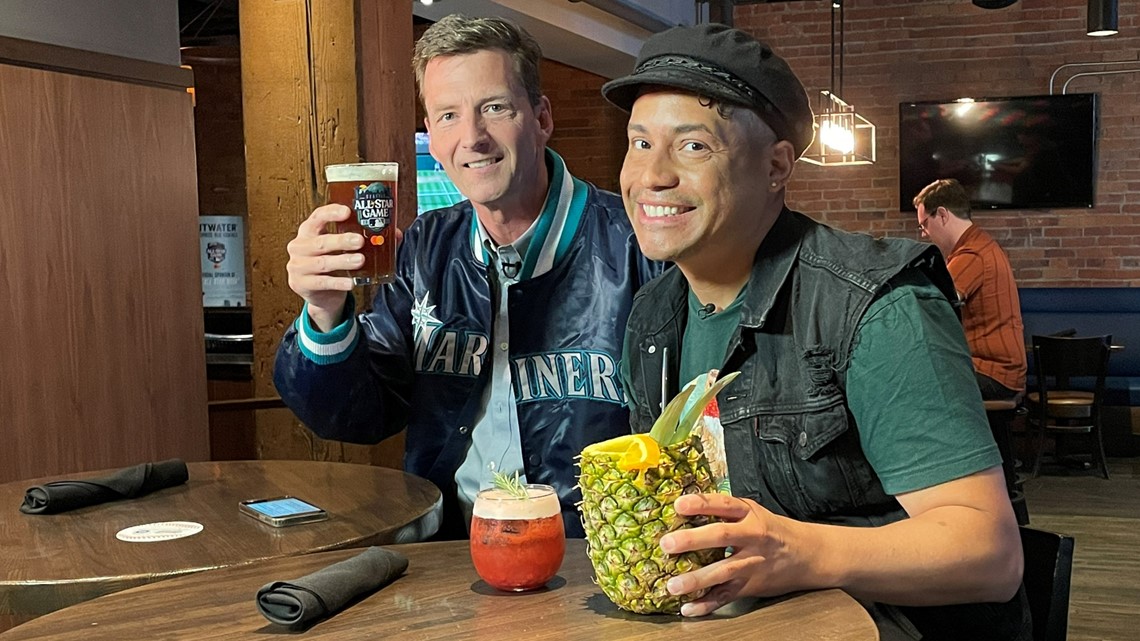 During the soft opening, The Press Box will be open around games and concerts in the neighborhood. You can find the exact hours as well as special events on their social media pages and website. It's located First Avenue South across from T-Mobile Park.