SEATTLE — A left hook and a right hook from Manny Dunham is how he welcomes people into his boxing gym in Ballard.
Dunham is a former boxer, who's now a coach.
He has a group of 20 regulars who want to become fighters. Lucky for them, they've come to the right place. They're learning from someone who's been fighting his whole life.
"Oh I'll shed blood before I shed tears," Dunham said.
Dunham is the oldest of 14 siblings. His parents split when he was a teenager.
"I've been living by myself since I was 16 up in Alaska," Dunham said. "I was going to high school and sleeping out of my van, probably in like 30-below weather. I used to sleep under my laundry.

Dunham's dad had moved to California. His mom would eventually do the same to go to culinary school. Money was tight, so Dunham decided to stay behind.
"I was working a full-time job at the age of 14, working at Burger King," Dunham said. "(It was) illegal, but it was what it was. I knew the manager."
But Dunham knew he was not long for flipping burgers. Throwing whoppers was more his style.      
"I wasn't just an average boxer," Dunham said. "I came in to hurt ya."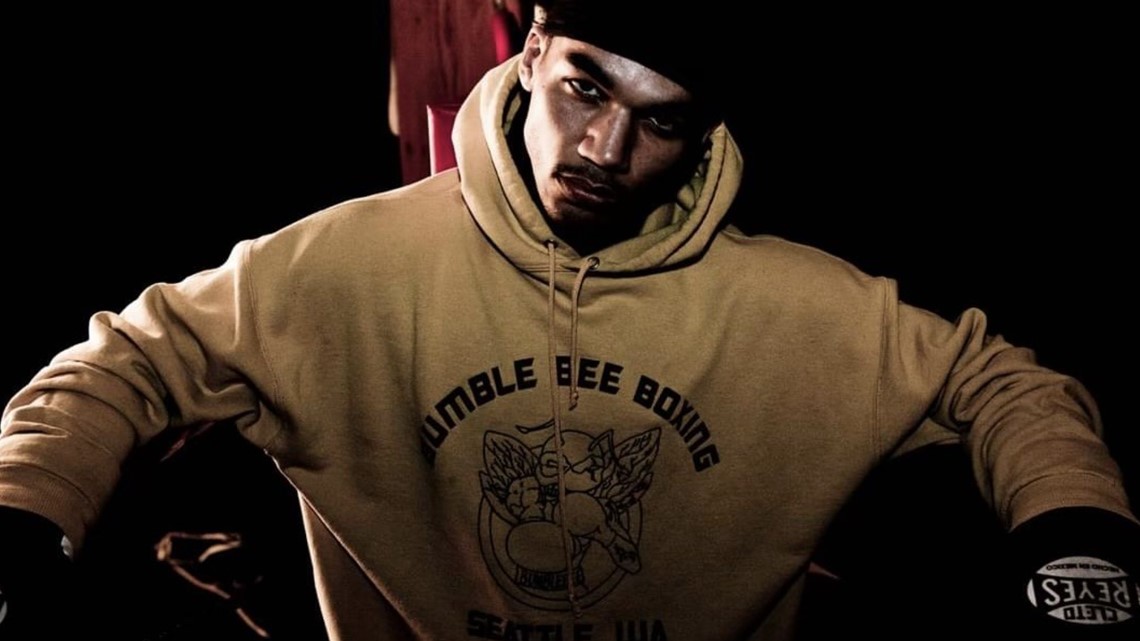 But first, he needed to work off a few of those burgers.
"The first thing it gave me was a six-pack and then I never went back because I was a little chubby boy," Dunham said with a laugh.
But Dunham knew he'd need to get serious.
Someone in Seattle would help him get there.
"Coach Bumblebee," Dunham said. "Coach Bumblebee is the only reason why I came down here."
Willie Briscorae, or coach Bumblebee if you knew him, convinced Dunham to move to Seattle when he was 18.
Briscorae has since passed, but he thought Dunham had what it took to rise up the ranks.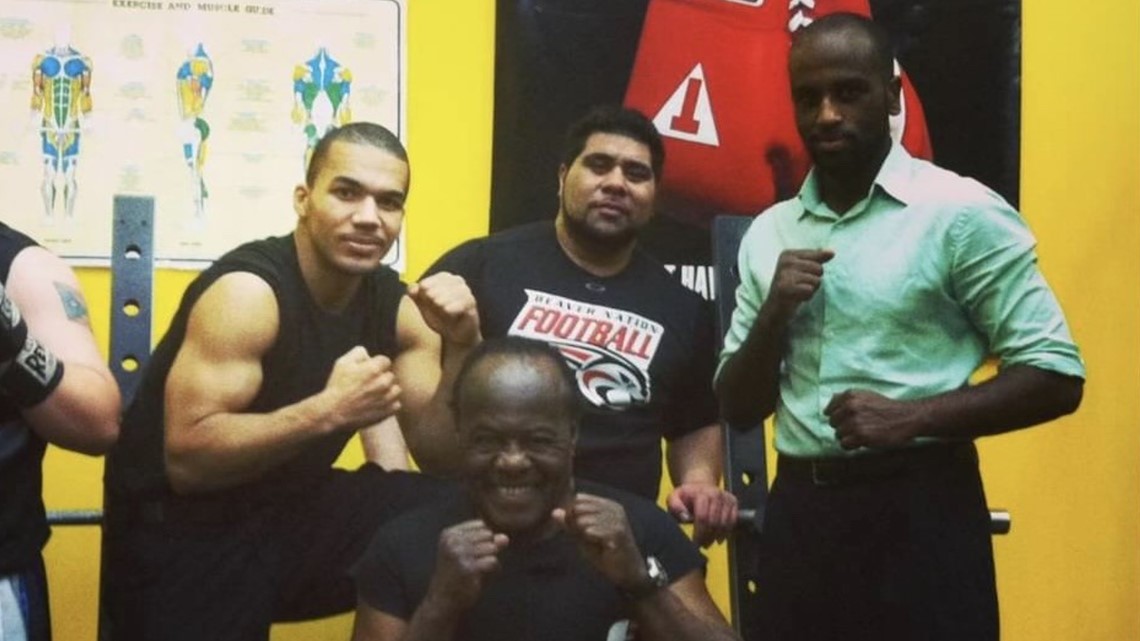 After a few years of training, coach Bumblebee had Dunham stinging like a bee.
In 2012, Manny got as high as number six in the country for amateur boxers in the 140-pound weight class.
The gym felt like home. It was about to be his only home.
Dunham had gotten his first apartment, but his roommate was having trouble making rent.
"I come home from work and all his stuff is gone," Dunham said.
It meant at the height of his boxing career, Dunham had to sleep in a parking garage at a local TV station.
"It was a dark room that nobody else uses," Dunham said. "I ain't going to lie man I ain't afraid of the dark, but man I was afraid of the dark."
He then had to move somewhere else a few weeks later.
"Then I started sleeping in a storage unit during the day time," Dunham said. "I was embarrassed about my situation."
Embarrassed, perhaps, but Dunham was still emboldened by boxing.
"I still went to the gym every day even being homeless," Dunham said. "I just kept telling myself, 'This is just going to add on to your legacy, this is going to add on to your legacy.'"
It was around this time that Dunham met his now-wife, Swatika. The first date was memorable.
"I took her to a Pho restaurant, real fancy looking one," Dunham said. "Notice I said 'looking.'"
The first sleepover was unforgettable.
"She came over to stay the night one time, it was hilarious," Dunham said, adding that he had moved in again with coach Bumblebee.
"We went up to his room and I was like, 'Where's your bed?'" Swatika said.
"Oh I don't sleep on beds, I sleep on the floor," Dunham replied.
"What do you mean, where am I sleeping?" Swatika asked.
"Pick a corner," Dunham said with a smile.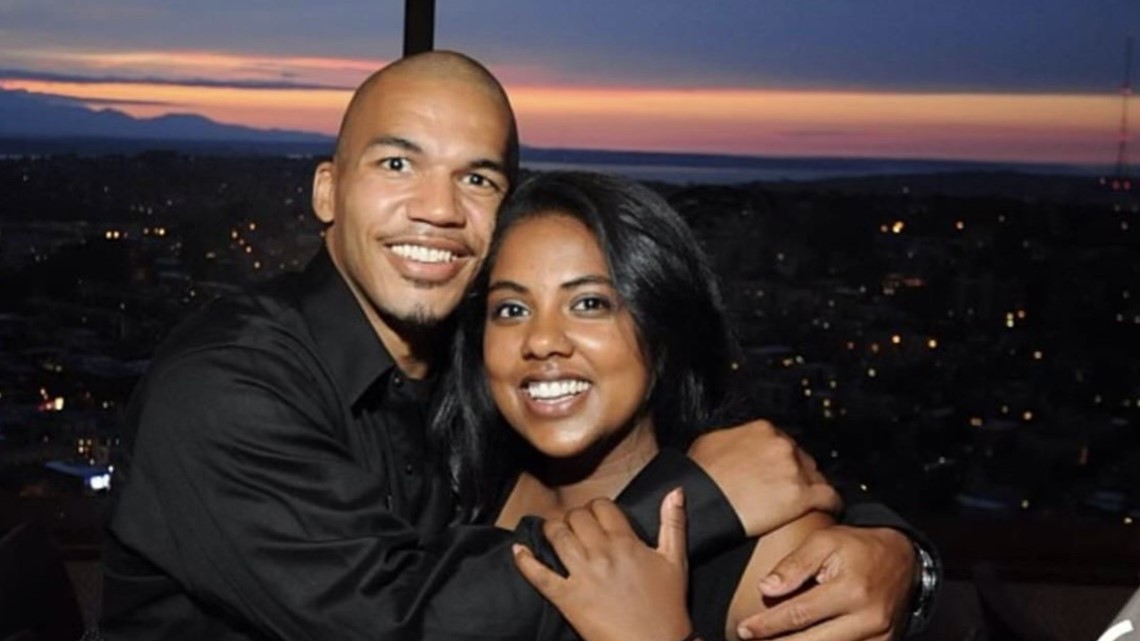 The happy couple eventually moved into a place of their own in 2013.
But it was no laughing matter.
Dunham had just turned pro and was looking for his first match.
"If you would've put me against Mike Tyson, I would've taken the fight," Dunham said. "I was that hungry for a fight, for a pro fight."
Instead, Dunham met his match with yet another house that was not home.
"I started getting sick and having to go back and forth to the hospital," Dunham said. "I kept trying to train my behind off and the more I trained, the more sick I got. They ended up doing throat surgery on me... It turned out I was sleeping under black mold for eight months and didn't know about it."
The operation derailed Dunham's boxing career, which ended without a single pro fight. But it led to the start of a new fight.
"Not just being a coach on the inside of the ring, but actually being a coach on the outside of the ring as well," Dunham said about his subsequent coaching career.
It's an approach that's helped 48-year-old Mark Dunlap.
"I was making all kinds of wrong choices," Dunlap said. "A lifetime of incarceration, a lifetime of addiction, and a lifetime of just being a knucklehead."
Dunlap said he knew staying physically fit would keep him mentally fit.
"I quit smoking, quit drinking, quit using drugs. I'll be here every day," Dunlap said.
Dunlap and Dunham's relationship goes even deeper than coach-student.
"I was state raised, so I've never even had any father, any mother," Dunlap said.
Dunham been his father figure—a father in more ways than one.
That's because every Sunday, the gym transforms.
There's a Sunday mass that Dunham leads, and many of his students fill the seats.
"He opened the door for me and let me in and gave me a place to go, a place to be, a place to change," said Dunlap, who attends almost every week.
For Dunham, it was a lifetime of fight or flight.
He's now doing both — fighting the good fight as a coach, and rising to new heights as a preacher.
"Sometimes you need to go through the mud," Dunham said. "Sometimes you need to be brought down and humbled in order to be lifted up."
Dunham's heart has found a home.
And his heart is now whole.
"If the whole world was like a boxing gym, there would be no more fighting," Dunham said.