VANCOUVER, Wash. — Darlle Bullock and volunteer Francisco Guerrero had a reunion at Vancouver's Esther Short Park on Saturday.
"You saved my life, but I also didn't want anything to happen to you," Guerrero told Bullock.

On Tuesday, Guerrero was at the gazebo in the park. He was confronted by several teens when he tried to stop them from moving a sign and skateboarding on the gazebo. Bullock was there checking on homeless friends in the park.

"I could see rapidly where it was going," said Darlle Bullock.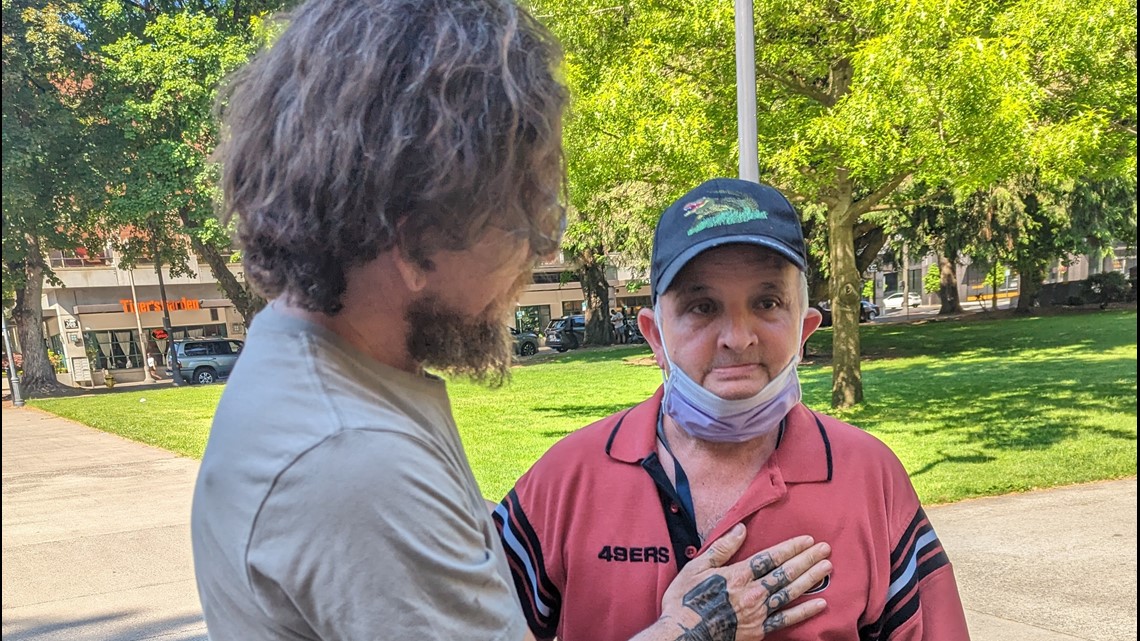 He made his way to the gazebo and stepped up to help. Bullock said he has some martial arts training, when the violence escalated he tried his best to protect himself.

"I'm really good at deflecting blows. They swung at me 40-50 times but only landed three of them," Bullock said.

Bullock ended up with seven staples in the back of his head and a massive bruise on his left arm. Vancouver police are investigating but no arrests have been made.

When asked if he would intervene again, Bullock didn't hesitate and said he would.
A GoFundMe has been started for Bullock to help with medical bills. He said he'll donate money received that goes beyond the $10,000 goal.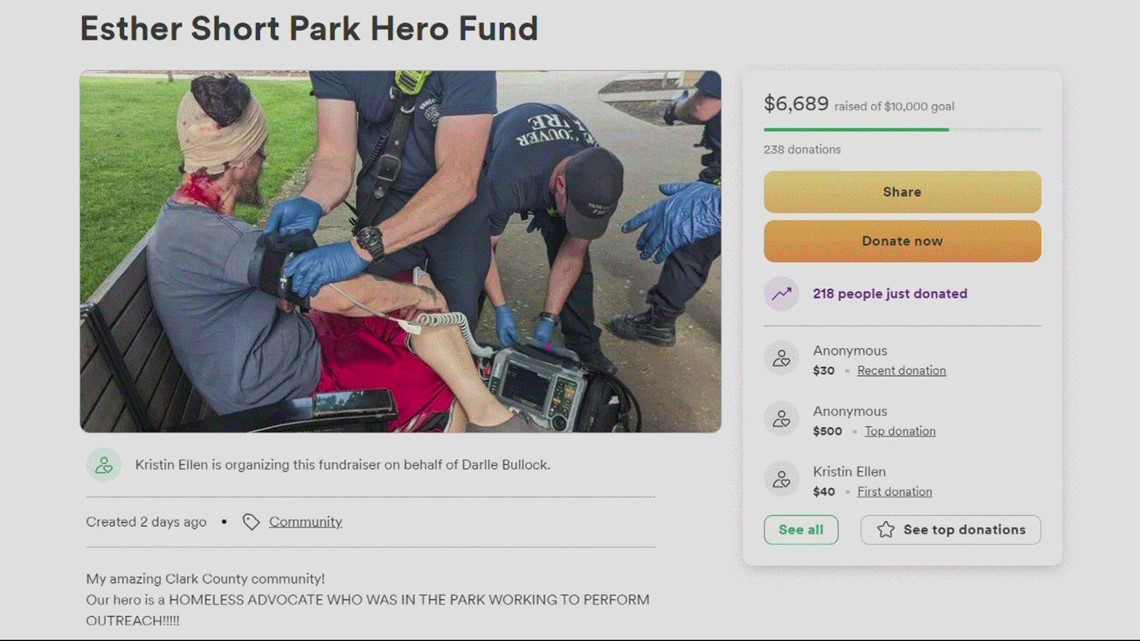 See a typo in this article? Email web@kgw.com for corrections