It's called "Redemption Class:" Eight maximum security inmates from Stafford Creek Corrections Center in Aberdeen share their backgrounds, thoughts and feelings face-to face four hours a day.
These are inmates who for decades were held in isolation for 23 hours a day, given an hour a day to shower, use the phone, and exercise.
They've been deemed too dangerous for general prison population.
What changed? The state's ability to make the group therapy session secure by finding chairs the inmates could be chained to.
"I am thankful for the class," said David Webster, who is scheduled to be released in 2044 following rape, assault, and solicitation of murder convictions.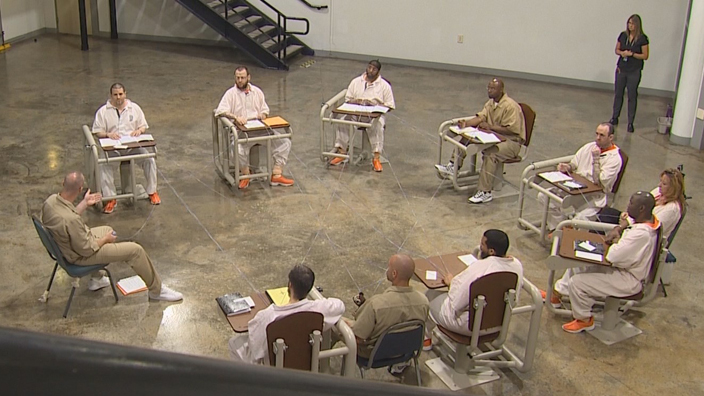 "I get to interact with humans…instead of being behind like a bunch of dogs behind a cage barking at each other every day," said Webster. "And 15 years later you're expected to be a human? It's not going to happen."
The state started using the restraint chairs, which are made by inmates at Stafford Creek, as a pilot project at the Washington State Penitentiary in Walla Walla in 2013.
The chairs are now being used at every state prison in Washington with a maximum security unit, and word is spreading across the country.
Eight states have purchased chairs from Washington's Department of Corrections.