SEATTLE — With more than 3,000 falls, the Evergreen State should probably be called the Waterfall State.
"Waterfalls are one of our great natural wonders," Chelsea Booker said.
As a senior travel writer for the online travel guide, Travel Lemming, Booker has explored plenty of them, from Twin Falls on the South Fork of the Snohomish to Thurston County's Tumwater Falls, in the heart of an urban oasis.
"Even if you're just in a city, you can go somewhere. You can find a waterfall," Booker said.
Just outside Port Angeles, the conveniently located Madison Falls is the kind of quick stop that Booker calls a "lunchtime waterfall."
"You go and you just have this magnificent waterfall as the backdrop as you're having your lunch or reading your book," Booker said.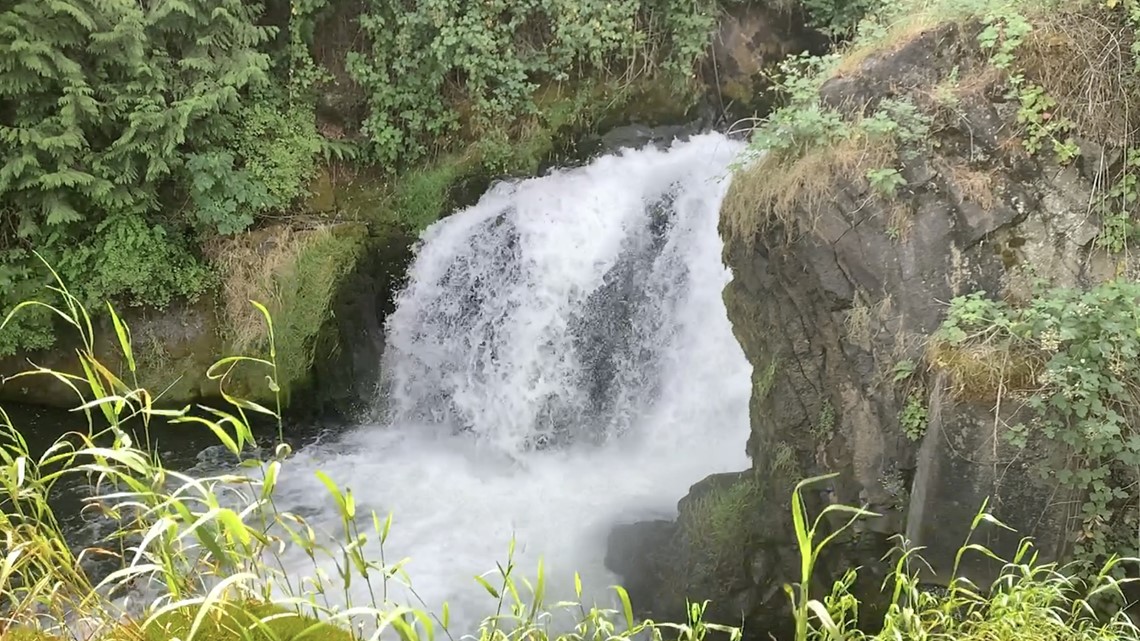 Sol Doc Falls is also a short walk to a world away.
"I'd say the most enchanting waterfall in the Olympic National Park," Booker said, "It feels like a fairytale."
Others are a little tougher to get to, like Wallace Falls in the central Cascades, which requires a few miles of hiking.
Located a full 50 miles up Lake Chelan in the remote Stehekin Valley, stunning Rainbow Falls - all 312 feet of it - is well worth the trip.
Washington's official state waterfall, Palouse Falls, isn't really on the way to anywhere, but a worthy destination in its own right.
"The closest city is Walla Walla, which is about an hour away," Booker said. "You can really see evidence of the ice age history. It's fantastic. It's been running for over 13,000 years."
Mount Rainier National Park boasts a collection of cascading cataracts.
"Along the road to Paradise you come up to a bunch of them," Booker said.
Narada Falls is just off that road. Visiting the base of the falls requires a short but challenging hike.
"It's kind of a steep walk down to it," said Booker.
Myrtle Falls is Insta-worthy.
"Every picture I see of it it looks like a postcard," Booker said.
Of course, there's one we just can't ignore.
"You can't really talk about waterfalls in Washington without mentioning Snoqualmie Falls," Booker said.
The 268-foot beauty is the state's second-most-visited natural wonder after Mt. Rainier. Most people experience the view from above. But we suggest the quick hike on a well-maintained trail down to the bottom for a whole different view.
"Snoqualmie Falls is definitely one that you gotta see," Booker said.
Big, small, near or far, there's plenty to "fall" for in Washington state.
"Not everyone can climb a mountain," Booker said, "but you can usually find a waterfall that'll work for you in your situation."