KYIV, Ukraine — Anton Ptushkin used to serve as a sort of living bridge between two nations. As a Russian-speaking Ukrainian, he was wildly popular on both sides of the border.
His YouTube travel videos earned him millions of subscribers and made him a top influencer in Russia and Ukraine.
"Before the war it was obviously my job just to tell the stories, just to convey my messages," Ptushkin said.
We first met Ptushkin a few years ago, during more peaceful times, when he was filming a TV show in Seattle.
"I adore your city. I adore Washington. I love Seattle," he told us a few days ago, speaking over Zoom from his apartment in Kyiv.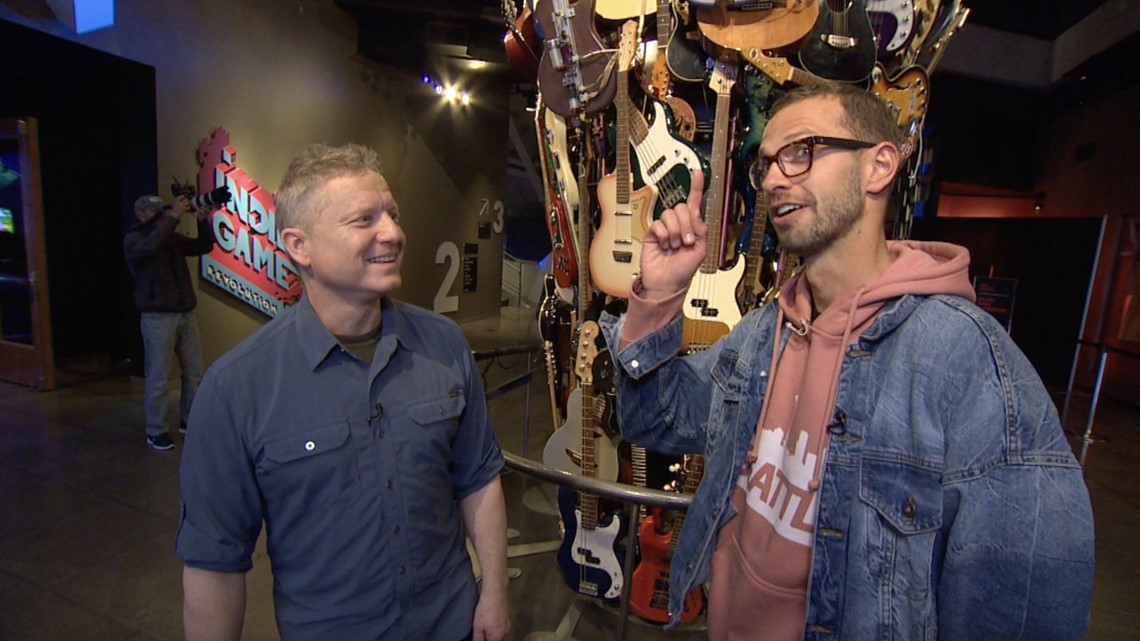 Ptushkin grew up in Ukraine's Donbas region. His town was overtaken by a Russian-backed militia in 2014. But he felt safe at his new home in the Ukrainian capital.
"A day before the war I thought that nothing would happen," he said.
Then the bombs began to fall.
"Not every day you're under attack of a neighbor country," Ptushkin said.
He quickly found shelter in a nearby parking garage. Then he he a new purpose.
"My weapon is just my camera," he said, "and my YouTube channel, my audience."
Ptushkin wanted the world to see and hear his truth.
"That was my intention, just to convey my emotions and just try to tell people what it feels like when the war comes to your country," Ptushkin said.
But Putin's propagandists had already closed the minds of many Russian viewers.
"Before the war, one guy texted me: 'Man, you're the best.' When the war started, he texted me: "F- you,'" Ptushkin said. "His mind and his opinion changed completely because of Russian propaganda."
The Kremlin placed a 50-year ban on Ptushkin from entering Russia.
"Maybe they thought that I am from their side, but obviously I am not. That's a no-brainer, obviously, because I've been living in Ukraine for all of my life."
Since the war began, he's been telling the stories of home front heroes and made regular trips into the battle zone.
"I've been going to Donbas, to the frontlines, almost every month since the war started," he said.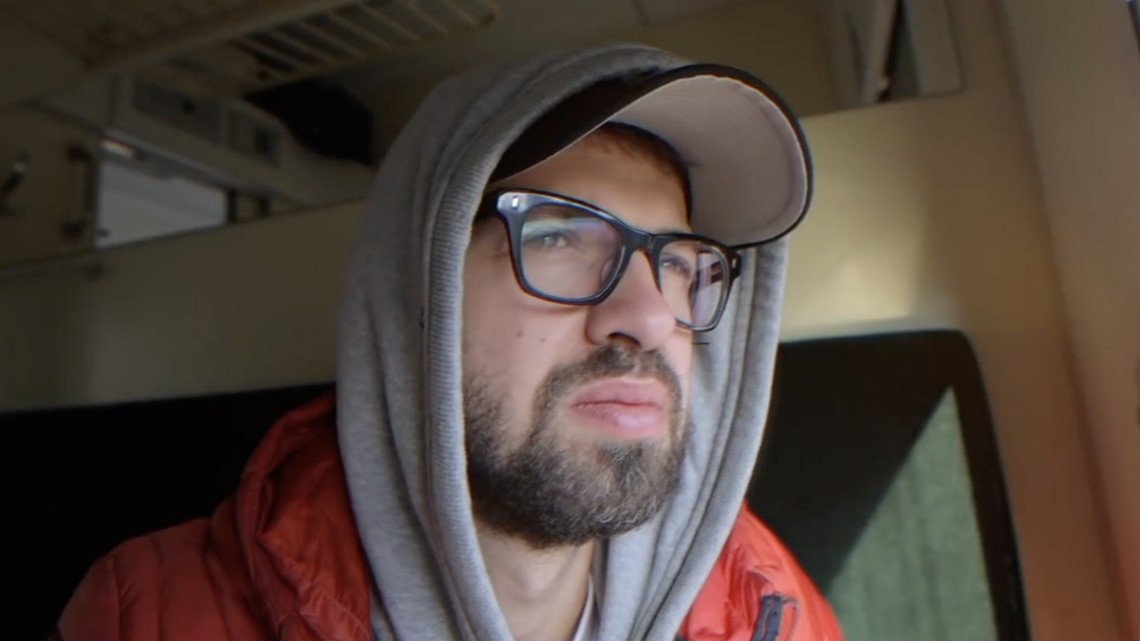 "We still have a lot of needs," Ptushkin said, "because Russia is a giant monster."
Anton Ptushkin will keep fighting for his country with camera in hand.
"I lost my home once," he said, "and I don't want to lose it again."