In our series "Just a Ferry Away," we find three gems on Whidbey Island.
Stallman Studios makes art that is hard to define. Is it a painting? A sculpture? An optical illusion? All of the above! You can see Stephen Stum and Jason Hallman's work by appointment. They call it "canvas on edge."
To see more, go here for Facebook or here for Pinterest.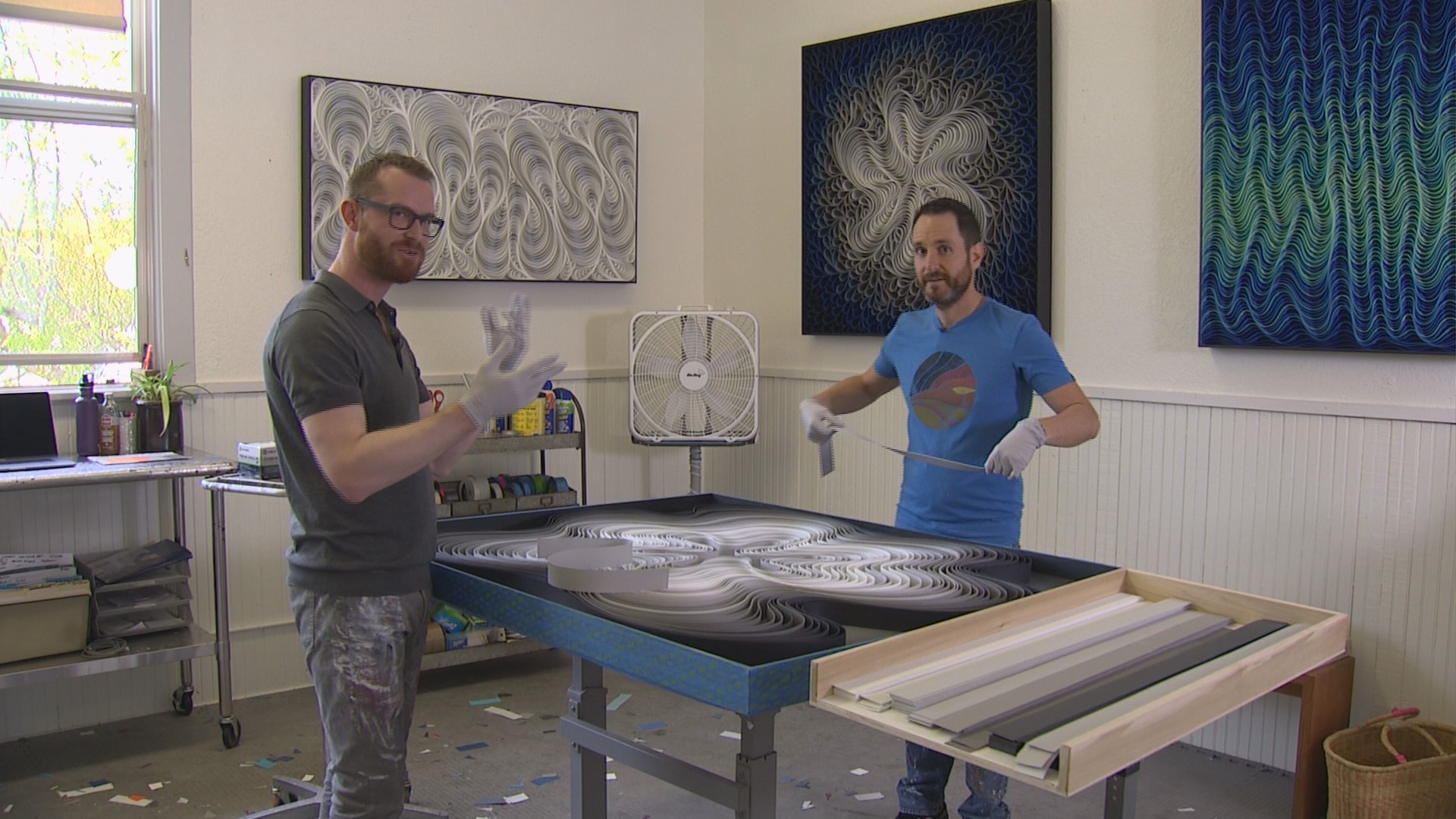 We also went for a walk in the woods and found a tree hugger's dream! A treehouse bed and breakfast that hovers 15 feet off the forest floor.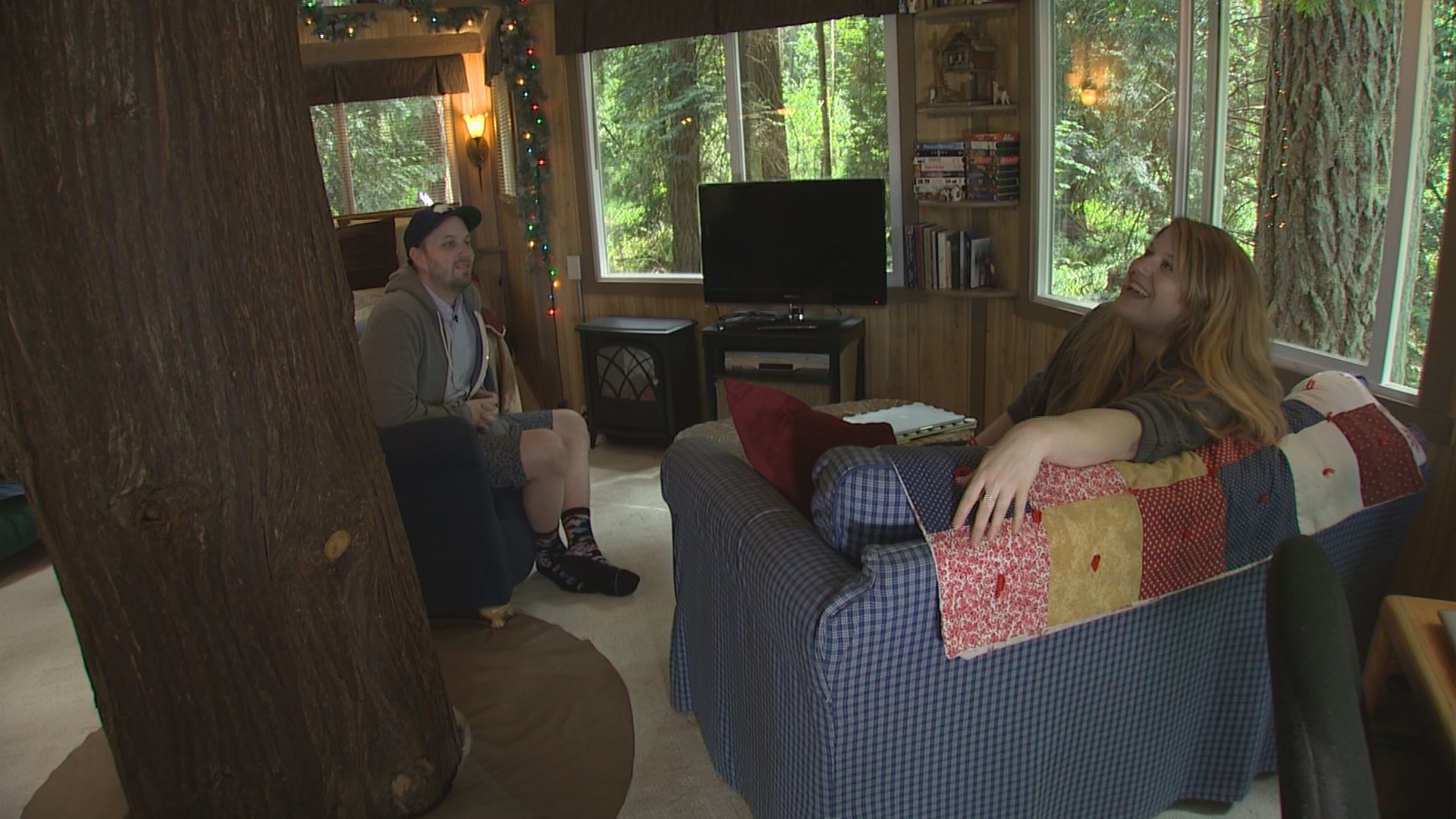 And a memorable meal can be found at Orchard Kitchen. They take the trendy "farm to table" concept to new heights...where the table is actually ON the farm. Seatings are once a night Thursday through Saturday, usually for $68 per person for a four-course meal.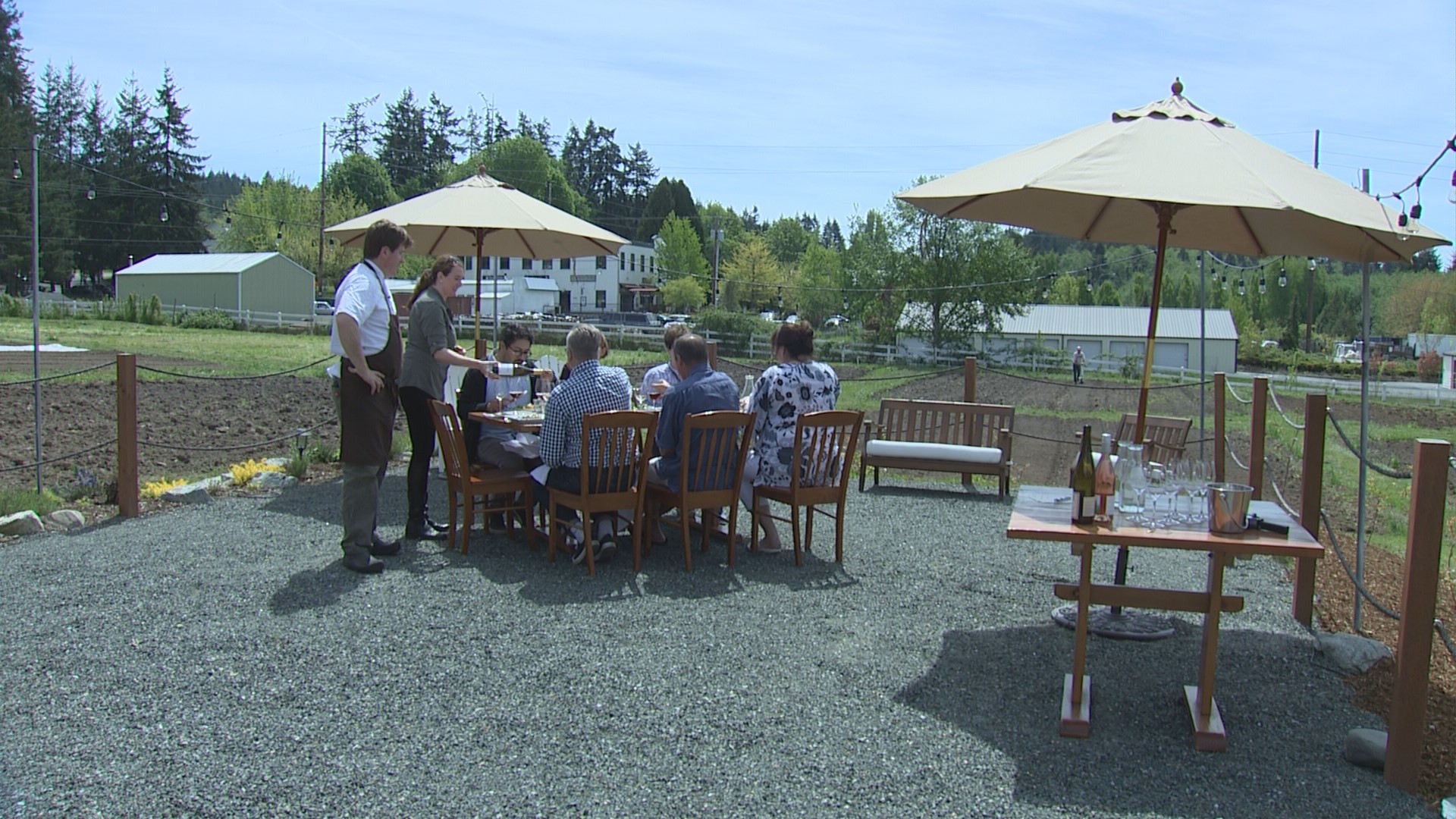 Stallman Studios
5611 Bayview Rd, Langley, WA 98260
(262) 724-6848
Tree House Vacation
Freeland, WA
(206) 571-3165
Orchard Kitchen
5574 Bayview Rd, Langley, WA 98260
(360) 321-1517