Lots of people will be outside over the weekend, so let's take a look at what's happening in the night sky:
Space Station visibility
First off, the International Space Station will be making several night-owl flybys this weekend.
The first will be just after 1 a.m. early Saturday with additional flybys about every 90 minutes until dawn.
The ISS is the brightest moving object in the night sky, and will be flying west to east.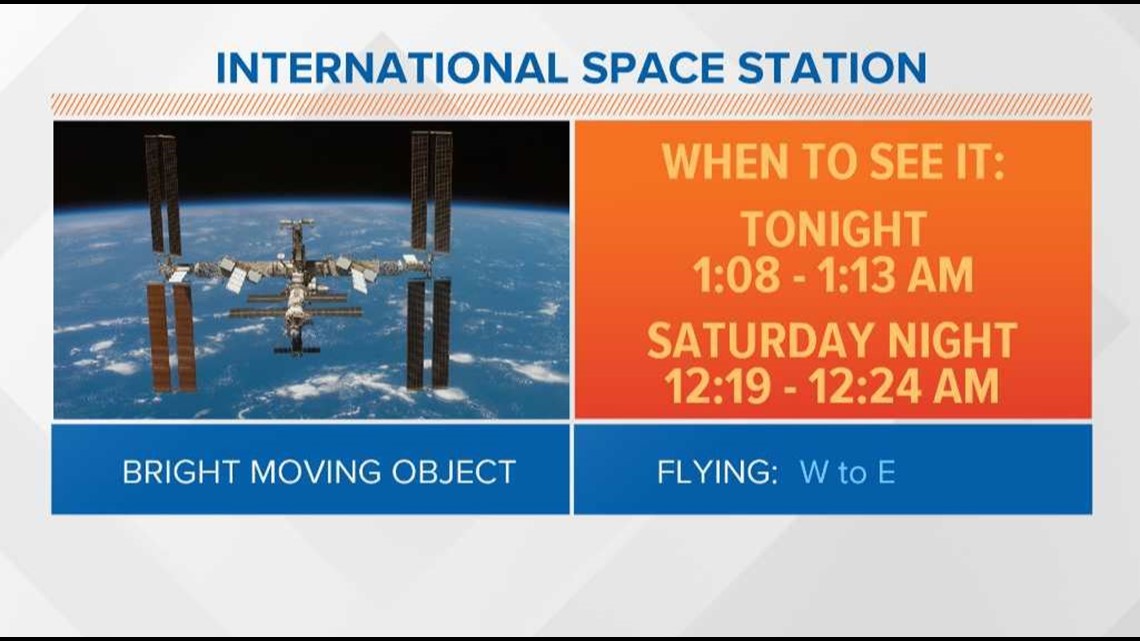 What's going on with Saturn?
"Saturday at opposition" is a recently-occurring event that has to do with Saturn's orbit around the Sun with respect to Earth's orbit.
This is the only time of year where Saturn will be this close to us.
It's a great time to view Saturn, and those with special telescopes have the best view of the ringed planet. While the rings won't be visible to the naked eye, those with a good set of binoculars or a small to medium sized telescope should be able to see them.
Saturn will be very close to the moon on Monday.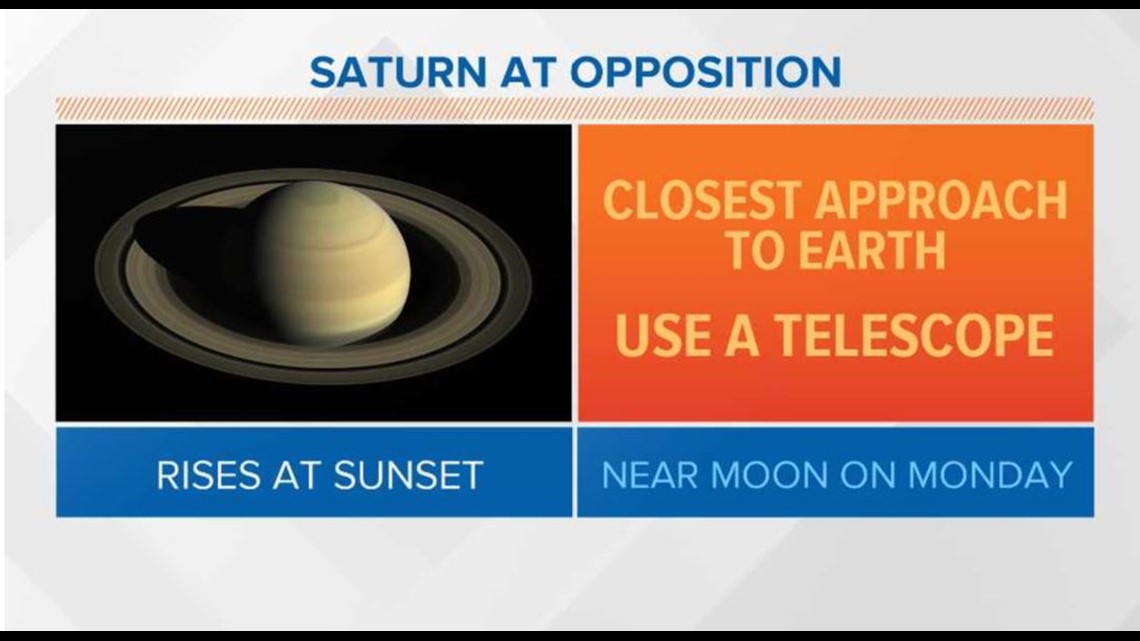 Lunar activity
Speaking of the moon, there will be a full moon on Tuesday.
This is also known as the Buck Moon, the Thunder Moon, and Hay Moon.
Also happening Tuesday, on the other side of the planet, will be a partial lunar eclipse when the moon passes through part of Earth's shadow.
Since this is happening on the opposite side of the Earth, we will not be able to see it in the Pacific Northwest.