SEATTLE — Air quality as returned to normal as of Saturday afternoon for most for western Washington after a week of smoke filled skies due to western wildfires.
As of 5:15 p.m. Saturday, air quality across Puget Sound was ranked good by the Puget Sound Clean Air Agency. The good air quality will stick around this weekend and into next week, according to the agency.
Experts say rain, unless it's heavy, tends to just push smoke particles around instead of washing them away. Wind is what really helps clear smoke out of the skies.
Breezy conditions Saturday helped push the rest of the wildfire smoke out of the area.
On Saturday morning, the air quality map showed many parts of the Puget Sound area as green, or good.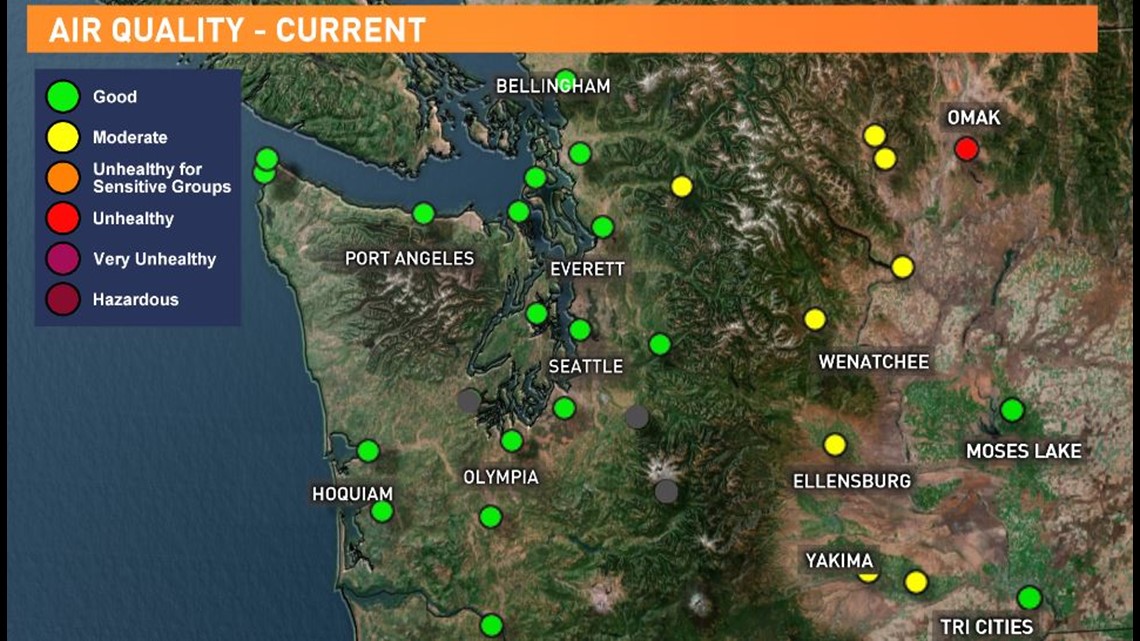 Rain showers will continue Saturday under the effects of a cool trough of low pressure. Expect rain showers and cooler temperatures.
The trough will create vertical mixing of the air over the weekend which will stir the low-level smoke layer and begin to clean it up, but the state of wildfires in Oregon will also be a factor