SEATTLE — Western Washington is expected to see increasing rainfall this weekend with a weather system bringing snow to the Cascades.
The busy travel weekend is expected to get busier.
According to KING 5 meteorologists, the best times to hit the road are late Sunday.
Sunday
Snow levels are expected to drop even further Sunday to 1,500 feet and an additional 4 to 8 inches of snow accumulation is forecasted.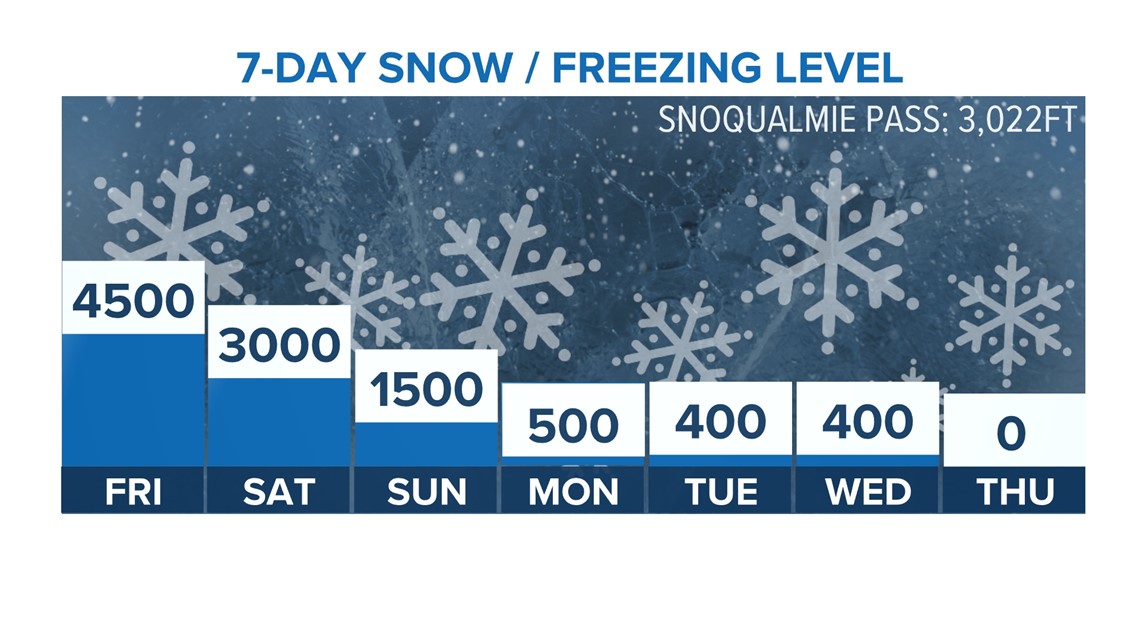 The Washington State Department of Transportation is asking drivers to prepare themselves and their vehicles before traveling over snow and ice.
Drivers can check up-to-date roadway conditions on wsdot.com.
Download the KING 5 app to check the interactive radar near you, as well as the latest forecast, cameras and current conditions.