KING 5 viewer Kristi Monroe Thigpen shared photos of the satellites as seen from Gig Harbor on Tuesday at 6:10 a.m. The photos appeared to capture a dashed line of light in the sky.
The 60 satellites launched Feb. 4 at Cape Canaveral Space Force Station in Florida as part of SpaceX's Starlink mission, which is building a global broadband internet system.
The satellites launched in multiples and are given a small push at separation from the booster. Each one is oriented a little differently, so they gradually spread out and go into different orbits.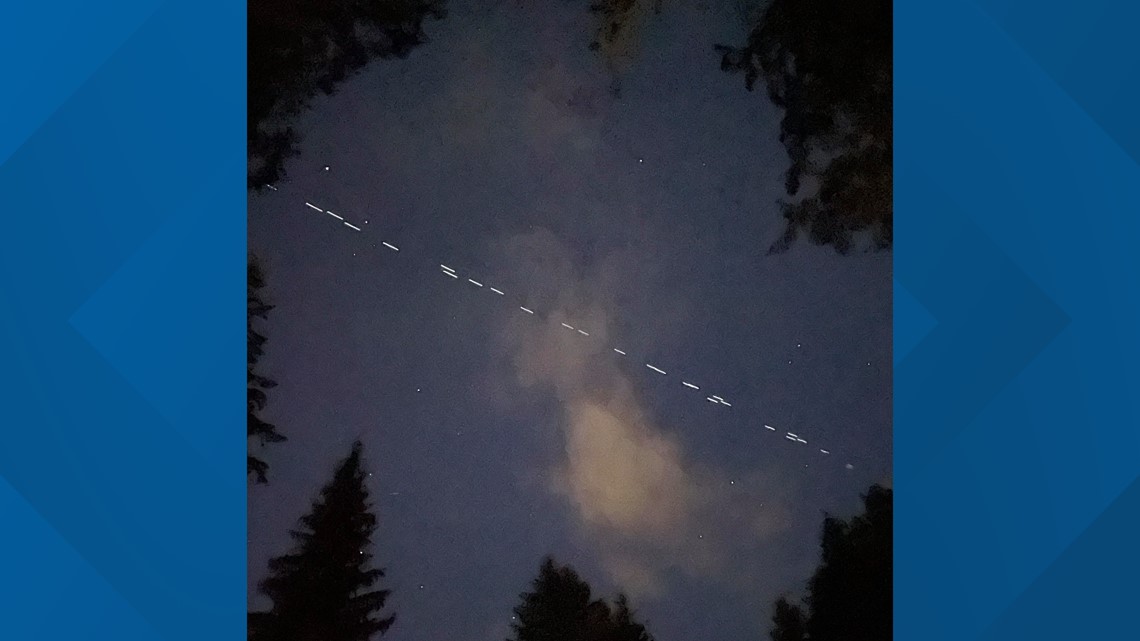 However, for a few weeks after a launch they form a parade as they gradually drift apart, making them easier to spot from the ground.
To find out when satellites from the recent Starlink launch will cross your path, check findstarlink.com and input your location. This works best on mobile.
Watch for listings of Starlink-18, which was the most recent launch. Other launches, such as Starlink-14 and Starlink-15, have been in orbit for longer and have likely separated further from their launch group, making them harder to spot.
For people in Seattle, the next chance to spot Starlink-18 is on Feb. 10 at about 6:15 a.m. looking from west to south.
The sightings are weather dependent, but keep tracking for clear skies over the next few weeks before the satellites get too far apart.