As of Wednesday, Sea-Tac Airport recorded just 0.01 inches of rainfall this month. Seattle is also inching toward the month's record dry streak of 17 days. So far Seattle's had 13 straight days without measurable rain.
In a turn of events, a handful of west coast cities that are notoriously drier than Seattle have all accumulated more April rainfall, including San Diego (3.90 inches of rain), Los Angeles (2.68 inches) and Las Vegas (0.16 inches).
If Seattle's rain stays away, we could contend for the dry weather record for April, which is 0.33 inches of rain set back in 1956.
The national Climate Prediction Center does say there's a 33% chance of above normal precipitation for April, so there is a possibility the second half of the month will be wetter.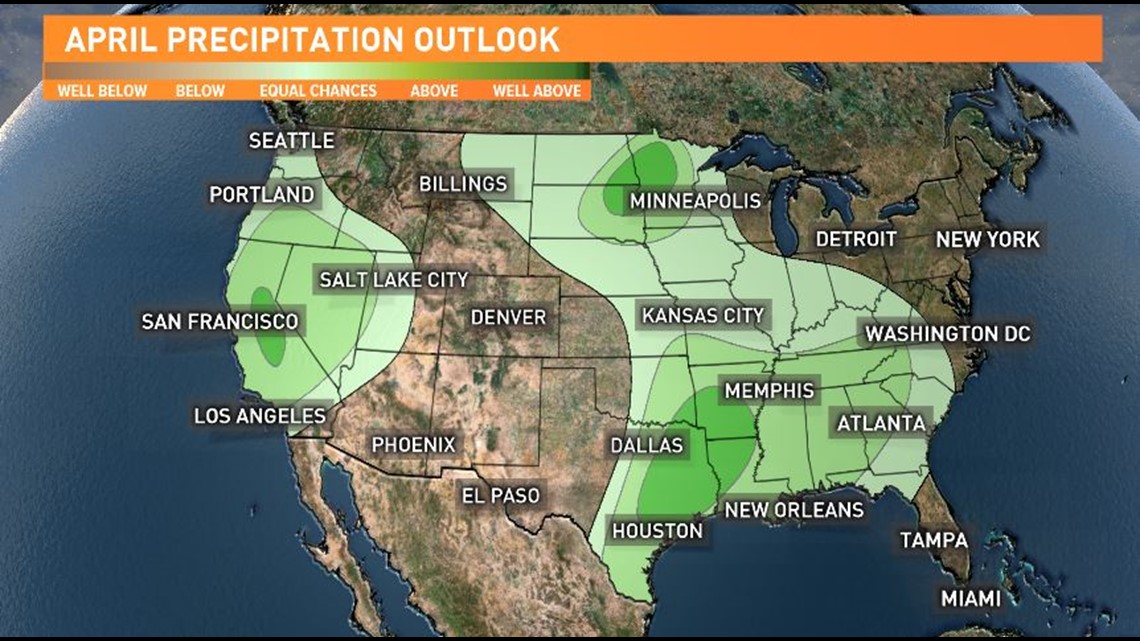 Meteorologists say spring is difficult to pin down forecasts more than three days out simply because it's the time of year the jet stream tries harder to bring warmer air to the poles from the equator to balance.
Forecast models show a few showers Saturday and another small chance Tuesday. The models also hint at several systems mid- to late next week, which could make up at least some of the rainfall. Rain amounts differ from place to place, but as of Wednesday, Sea-Tac modeling shows a little more than 0.25 inches on April 22.
However, Seattle would have a lot of catching up to do to reach normal precipitation for April, which is 2.71 inches of rain.