SEATTLE — Gusty winds are fanning flames across Washington state, forcing evacuations, traffic closures, and power outages in places.
The roadway was at least partially open by 3 a.m. Tuesday.
Much of western Washington is under a Red Flag Warning because of dry conditions, rising temperatures and strong winds out of the east. Fire danger is relatively high.
"This is very unusual, possibly historic," said Josh Clark, fire weather meteorologist for the Washington Department of Natural Resources, the state's largest firefighting agency.
Wind is also pushing smoke from fires in Central and Eastern Washington, Oregon and California into western Washington, causing hazy skies and the smell of smoke.
Clark is worried that east winds could reach 50 miles per hour coming down the western slopes of the Cascade Mountains. Through the Columbia River Gorge, winds could gust even higher from 60 to 70 miles per hour.
The Red Flag Warning includes the northeast and southeast Puget Sound lowlands - below 1,500 feet, along with the western slopes of the north and central Cascades and east portion of the Olympics.
The Red Flag Warning is currently in effect until 11 p.m. Thursday.
Clark is especially concerned since he said all of the fires that started across Washington were human-caused. "I'm sick, the amount of new fires today is unreal," Clark tweeted. "Early estimates figure 288K acres burned today across the state. Numerous homes and property destroyed, 30K+ without power. Every one of these was 100% human-caused and therefore 100% preventable."
According to the National Weather Service (NWS), "A Red Flag Warning means warm temperatures, very low humidities, and stronger winds are expected to combine to produce an increased risk of fire danger."
Wildfires are already raging near Manson and Lake Chelan, Yakima Valley, and the Inland Northwest, forcing evacuations.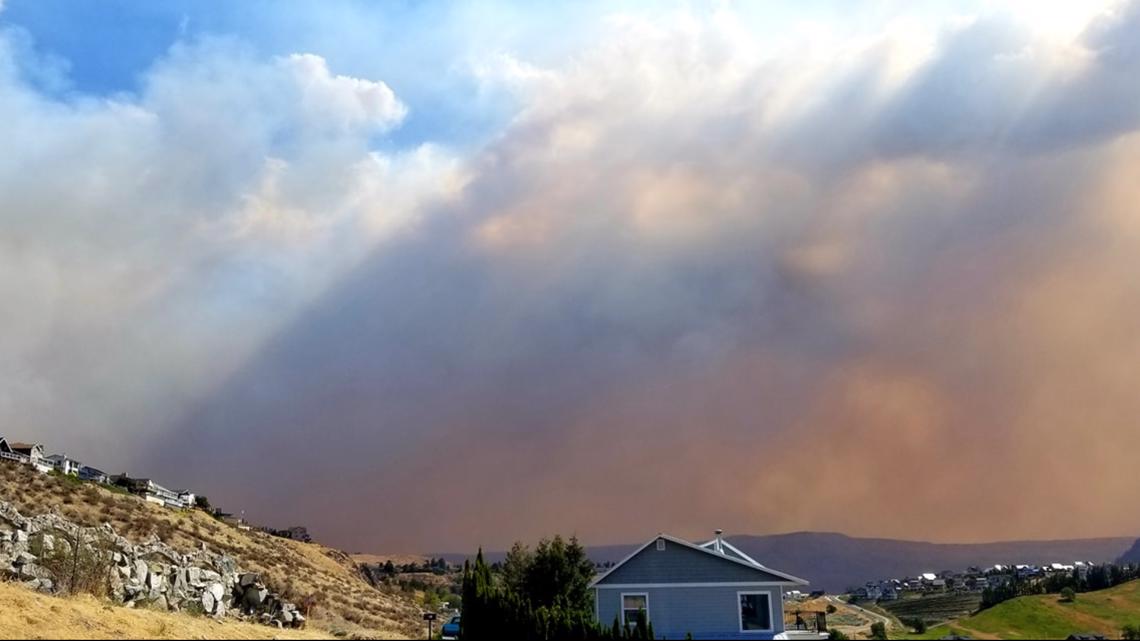 Any fires that develop in the Pacific Northwest have the potential to spread quickly. Outdoor burning is not recommended anywhere in the state.
Winds, especially strong Monday night through Tuesday afternoon, could reach up to 25 mph, with gusts up to 45 mph, according to NWS.