SEATTLE — Although the week started with clear skies, wildfire smoke from northern California is expected to return over western Washington soon.
The good news, however, is that the smoke is not expected to be as heavy and polluted as it was earlier this month.
Some of the California smoke could make its way up to the Puget Sound region by Wednesday or Thursday and spoil the autumn sunshine in our forecast.
Most of the smoke will be above 5,000 feet and won't have as much impact on surface-level air quality, according to KING 5 Meteorologist Rich Marriott.
Most areas are expected to have good air quality Wednesday with some spots, including Olympia and Grays Harbor, experiencing moderate conditions. The worst air conditions this week aren't expected to go beyond unhealthy for sensitive groups, according to Marriott.
Air quality is expected to improve by Friday.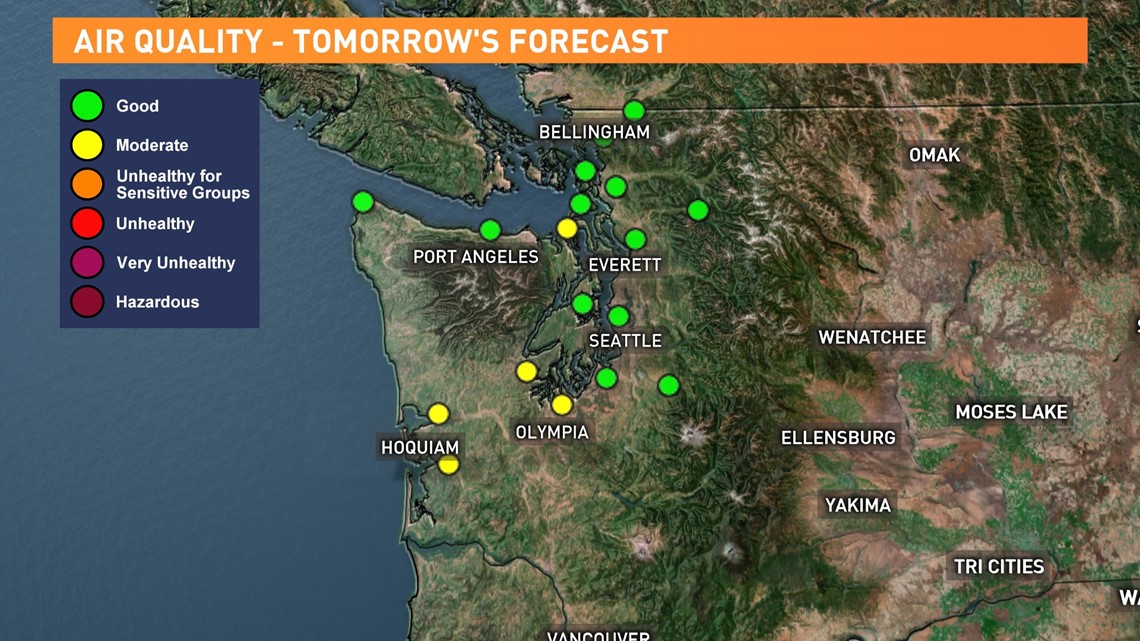 For several days in mid-September, the greater Puget Sound area was under a very unhealthy air quality alert. At that time, our air quality was the third-worst in the world, with Portland coming in first.
Experts say the smoke we experienced earlier this month was "historic." Although it wasn't the longest we've had to endure poor air quality, it was the dirtiest air we've had to breathe as a state, experts said.