Have you been doing any sniffing and sneezing lately? Turns out it might not be a cold but allergies.
Tree pollen is very high with the main contributors being cedar, juniper, alder, hazelnut and elm trees.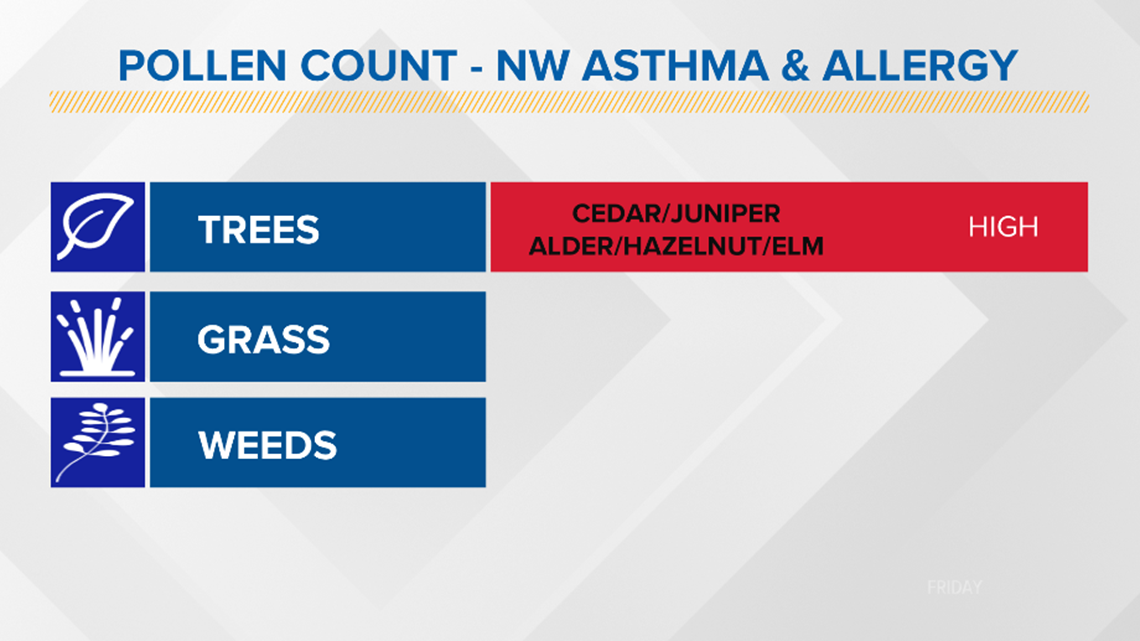 It seems a bit early to be talking about pollen count, but February is actually the beginning of tree pollen season in the greater Seattle area. The peak of tree pollen season doesn't arrive until later in March. Grass pollen season begins in April and weeds season not until May.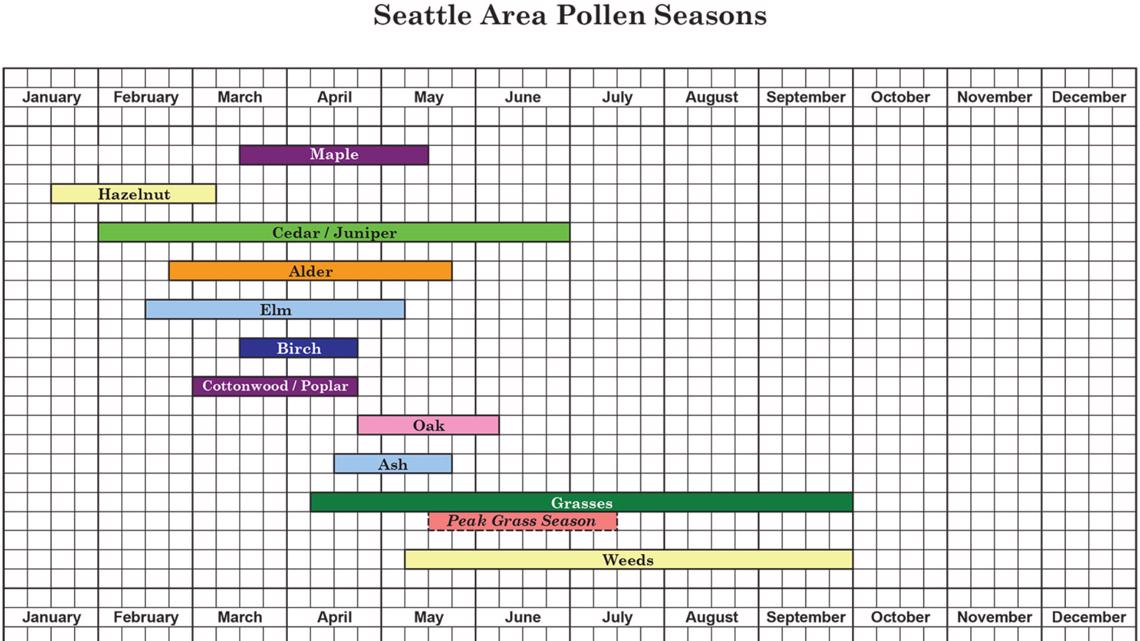 We love the dry weather and warmer temperatures this time of year, but it also brings out the allergy symptoms. Keep in mind that rain in the forecast this weekend will drop the levels of pollen, bringing at least a little relief.