SEATTLE — Washington has been stuck in a persistent cool and wet weather pattern for the entire spring season. With an average temperature of around 52 degrees in Seattle, this spring has been the fourth coldest in the last half a century.
May and June have featured frequent showery days resembling more of a fall-like weather pattern. As of May 1, 6.44 inches of rain has fallen at Sea-Tac Airport, making this past May and June the second wettest on record, according to the National Weather Service. Only 1948 had a wetter May and June. This month is currently the ninth wettest June in 78 years.
Sea-Tac hit 76 degrees for the first day of Summer. This beat out the previous warmest temperature of 73 degrees.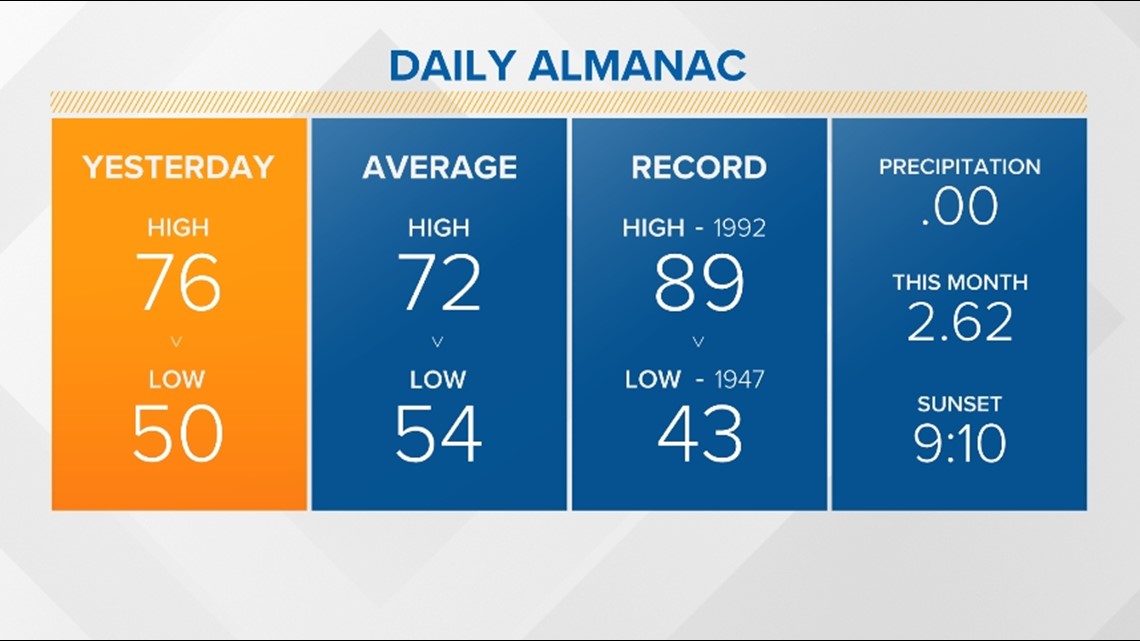 Even warmer temperatures are expected this weekend.
An upper area of high pressure, or a ridge, will build over the Pacific and Inland Northwest this weekend. This is important because upper areas of high-pressure lead to sinking air, which can lead to warm or even hot temperatures this time of the year.
Enhancing the warm temperatures is expected offshore winds that will develop, allowing temperatures to soar to well-above-average as winds coming down the western slopes of the Cascades dry and warm across Puget Sound and all of western Washington.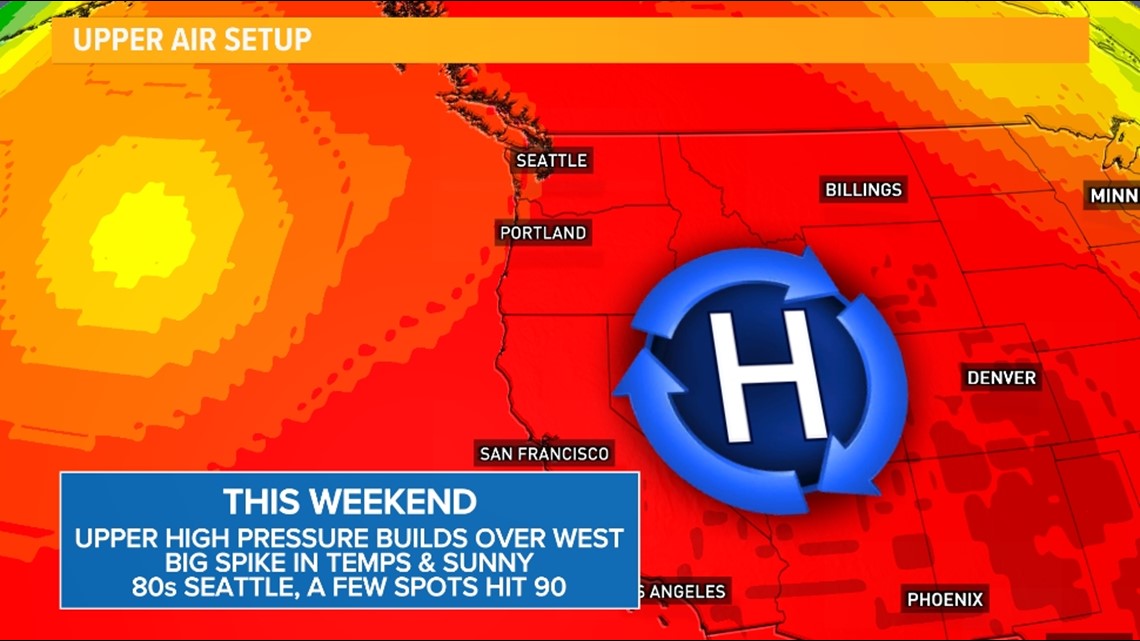 There are still some questions on just how high the temperatures will climb; however, confidence is increasing that much will see the hottest temperatures so far in 2022, and Seattle should reach temperatures in the 80s, potentially the 90s, for the first time in 2022 this weekend and early next week.
The last time Seattle reached 80 degrees was on September 9, 2021.
A few upper 90s, near 100, cannot be ruled out this weekend for parts of the south Sound, the Kitsap Peninsula and the southwest Interior.
Models are showing temperatures a touch warmer, so this is something the KING 5 Weather Team will be monitoring over the coming days.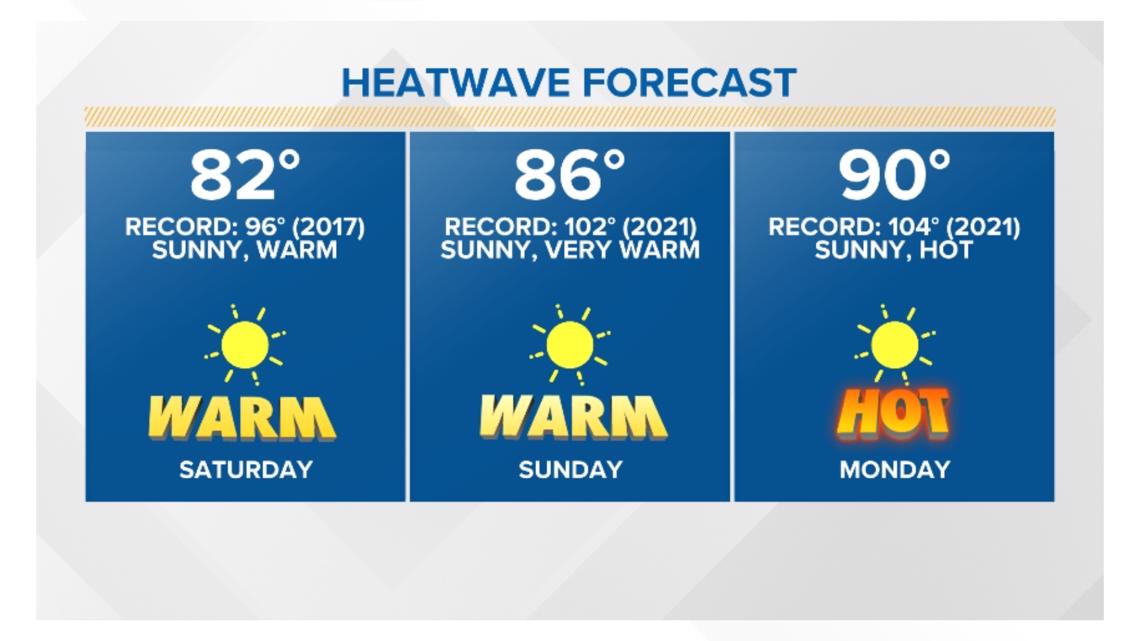 While temperatures do come down by the middle and end of next week, it appears our temperatures will still stay above average for the extended period. The average high is 72 degrees.
It should be noted this warm-up will not come close to the extremes of last year's heatwave, but precautions should be taken to stay cool during the heat.
Make sure you're staying hydrated and avoid excessive activities in the peak heating of the day, and wear sunscreen. Never leave pets or children inside of vehicles. And if you plan on cooling down in the waters of western Washington, make sure you have a life jacket on at all times. The water temperatures are still cold this time of the year, and local rivers are flowing fast due to the wet, snowy spring.