Thursday will be partly to mostly sunny around Puget Sound as a high-pressure system keeps the rain and clouds at bay, but temperatures will stay below normal in the mid-40s.
Enjoy Thursday's break in the rain, because it won't last long.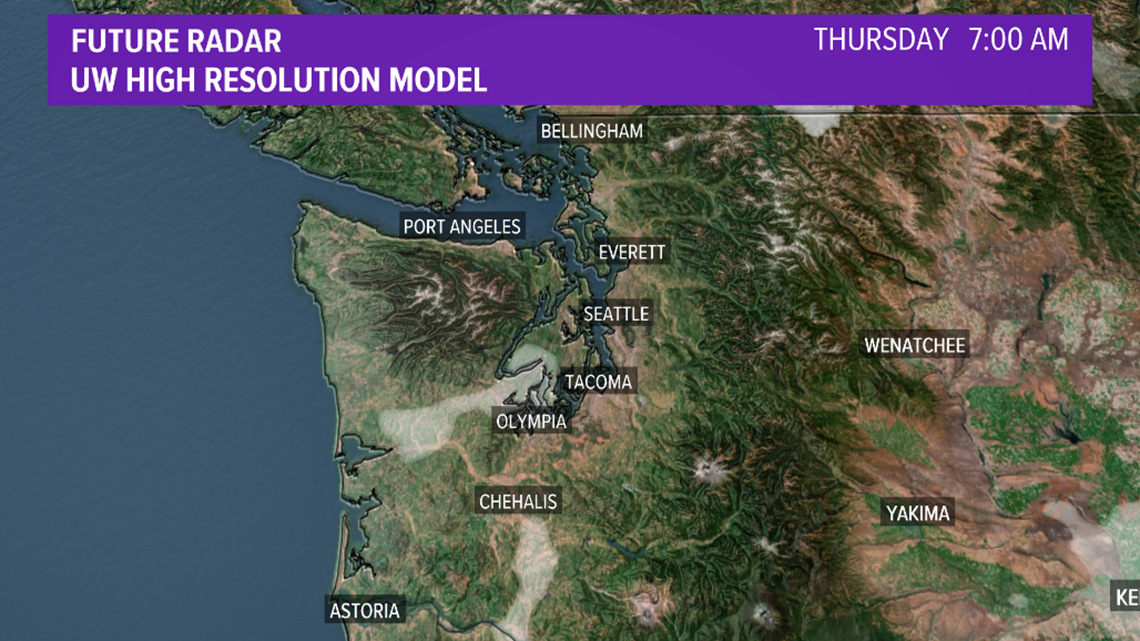 The next weather system could arrive as early as Friday morning. By 7 a.m. showers are expected to arrive on the coast, and could move into the interior as early as mid-to-late morning.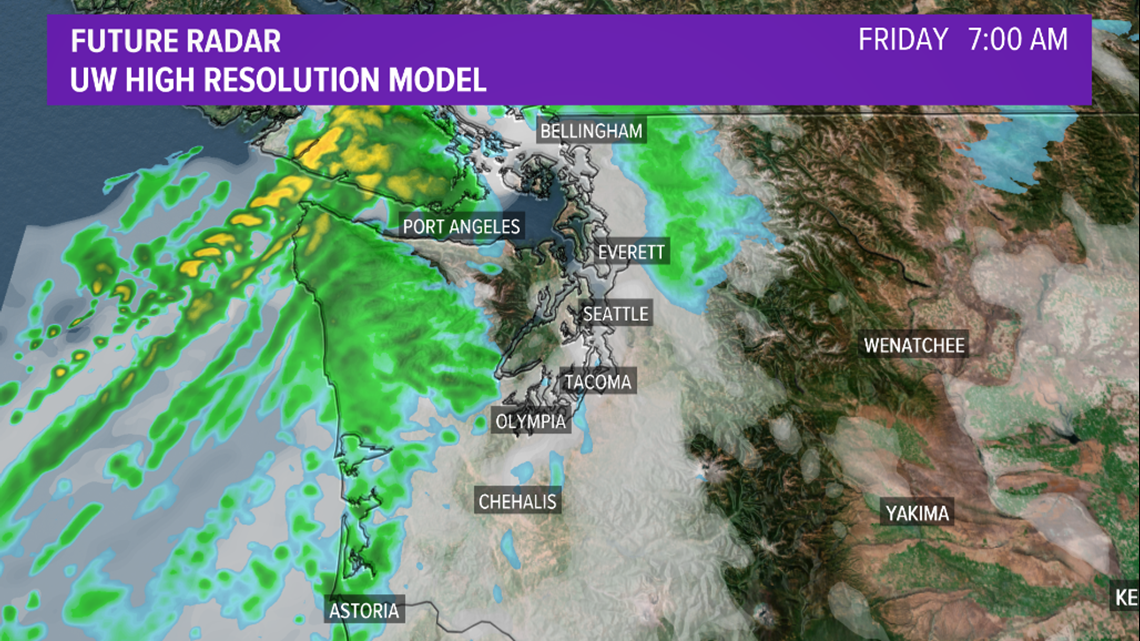 With temperatures on the cooler side, this may start as rain-snow mix, but we're not expecting a lot of accumulation with this next system. With snow levels between 500-700 feet, the higher hillsides may see a dusting up to an inch of snow, but areas at sea level will probably just get chilly rain.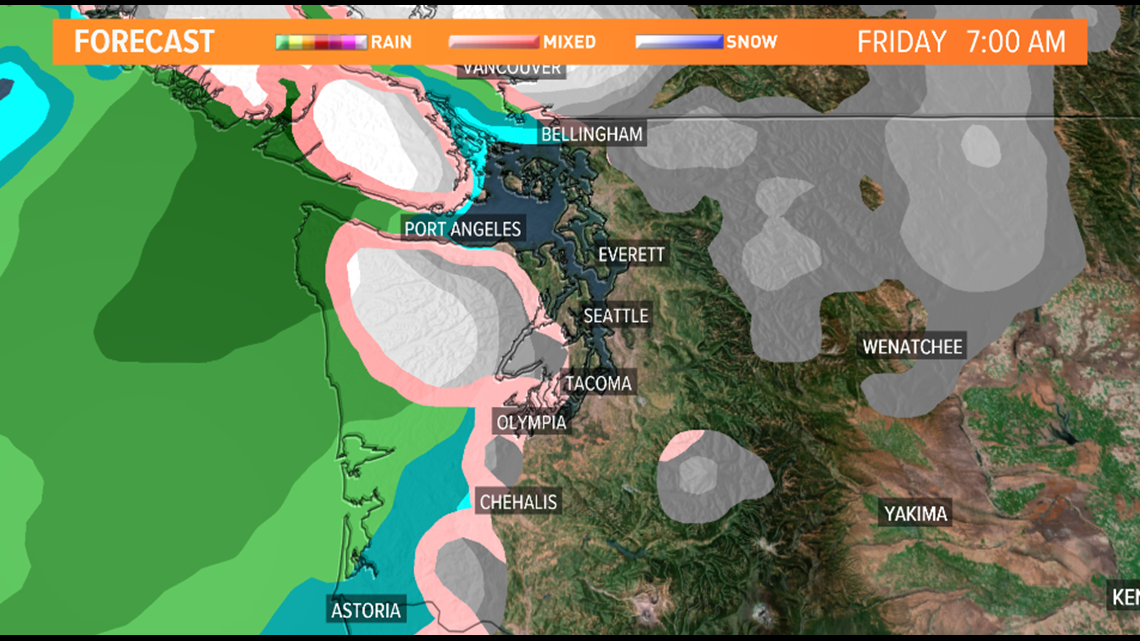 Rain or snow showers could linger into Saturday morning but will decrease Sunday.
Our best chance of lowland snow might be Tuesday when a warm front moves in over the south. However, we'll have to get closer to the event to get specifics on timing, location, and accumulation.