It isn't news to anyone - March has been a WET month. A wet month following a wet month.
February was the second wettest February on record and March continues to rise in the rankings. As of midnight Wednesday, this has been the 7th wettest March on record.
However, with our wet Wedesday morning, we have unofficially made it to the 4th wettest March on record at Sea-Tac.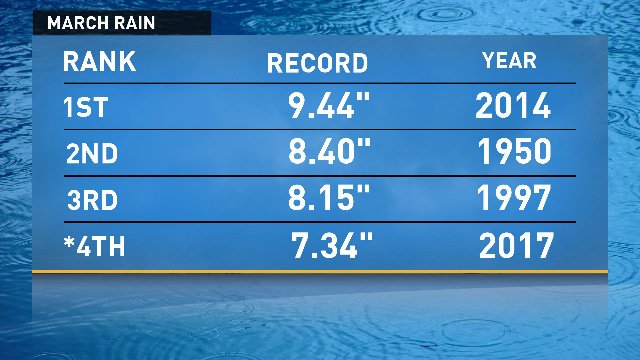 We have unofficially made it to the 4th wettest March on record.
Having back to back wet months has also pushed us towards another record. Earlier Wednesday morning, the rain total for Sea-Tac since February 1 passed 16 inches. If that had fallen between February 1 and April 30, it would have been the 4th wettest February-March-April. But we still have all of April to add to it.
If the rain has you down, take heart! We are going to get a break through the end the month. High pressure will build Thursday, mostly ending the rain showers by the afternoon. Friday should be mostly sunny and dry, though clouds will sneak in later in the day.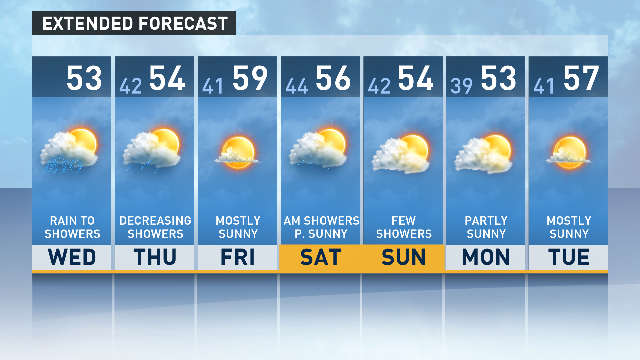 The week forecast as of Thursday, March 29, 2017.
The first few days of April look decent. We may see a little rain on Saturday morning, but the afternoon should turn partly sunny. Sunday we may see a couple of showers, but we'll see sunshine mixed in. And right now, Monday and Tuesday look dry - so there is hope!