Increasing chance of showers later Tuesday afternoon. Breezy at times. Much cooler with highs in the mid to upper 60s. Winds southerly 10-25 mph with higher gusts.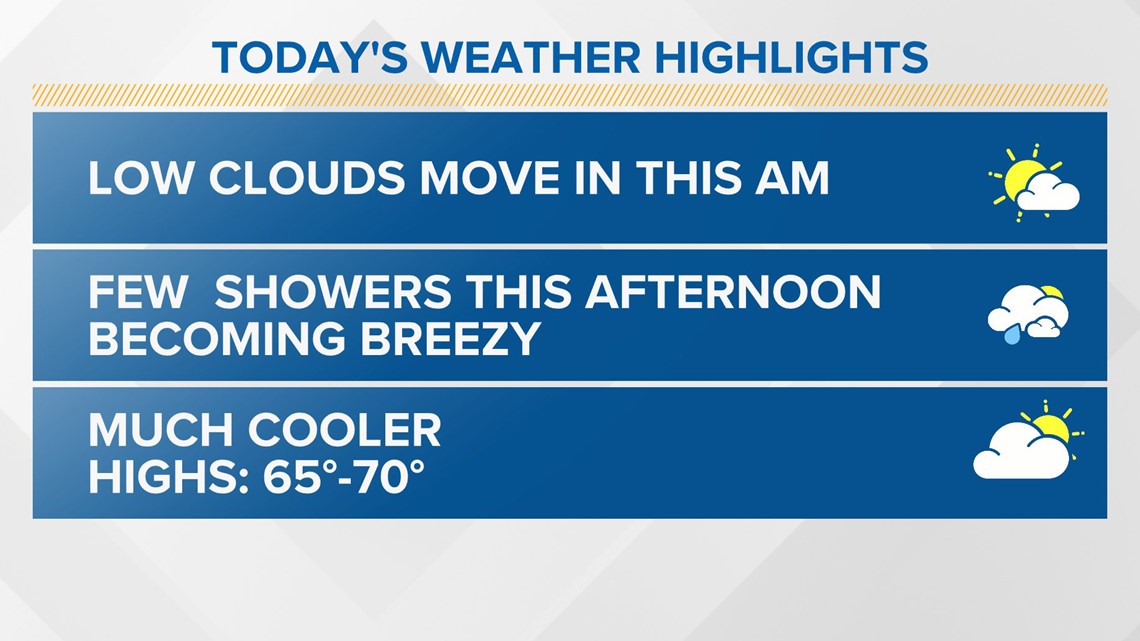 After one last hot day Monday, we will see major cooling today! Also important to note that Tuesday is the one-year anniversary of the all-time hottest day recorded at Sea-Tac Airport when it hit 108 degrees.
A weak upper-level system off the coast approaches Tuesday and will push the cool marine air into Puget Sound for much cooler highs and maybe a few afternoon showers.
As that system brushes by just off the coast, it may give us a little drizzle or low clouds Tuesday night into Wednesday morning.
Expect a gradual warm up later in the week. On Sunday, another weak weather system brushes by cooling temps and producing a few showers.
Right now, the Fourth of July holiday looks partly sunny with highs around 70 - but it's a week away so stay tuned!