SEATTLE — Snow chances are lingering into Saturday morning before flakes turn to rain.
No significant accumulations are expected as the moisture looks to remain meager across western Washington.
A dusting to half an inch is possible on elevated surfaces for the higher hilltops east of I-5, favoring the Cascade foothills, and also near the upper end of the Hood Canal and in the higher elevations of the Capital State Forest.
Snow chances continue into Saturday morning
A weather system that swang in Friday will linger into Saturday morning.
The air mass is expected to warm, and snow will turn to rain by mid to late Saturday morning.
An easterly, upslope wind looks to bring enough lift for heavier precipitation rates in this region that should bring down enough cold air to support accumulating snow.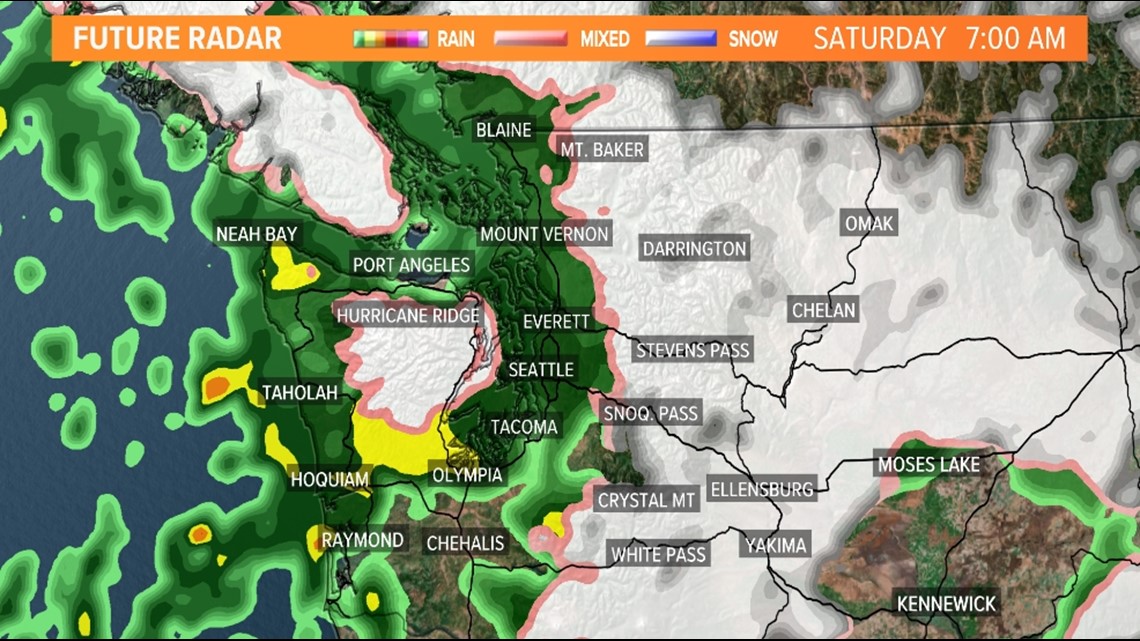 The favored areas to see snow mix in with the rain for the lowlands Friday evening were around the Hood Canal, Kitsap Peninsula, and the Capital State Forest.
The hilltops in these areas could see upwards of 2 to 4 inches of snow could fall by mid-Saturday morning before temperatures warm enough to support all rain.
There is also the potential for light, non-impactful accumulations in Bremerton and Shelton.
Modeled lowland snow accumulation forecast through Saturday morning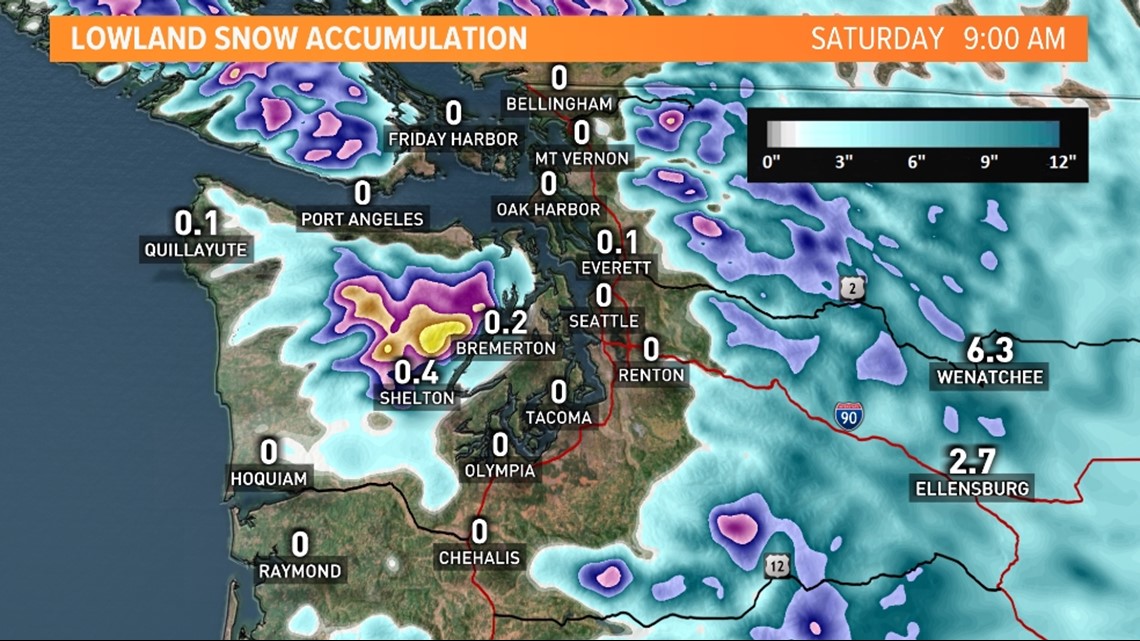 Snoqualmie pass got a large amount of fresh snow late Friday night. Traction tires are advised and all-wheel drive is required to travel on the pass.
The lowland snow will not be as widespread or heavy as what western Washington saw a week ago.
Download the KING 5 app to check the interactive radar near you, as well as the latest forecast, cameras and current conditions.