WHATCOM COUNTY, Wash. — Interstate 5 south of Bellingham reopened more than 24 hours after a landslide and standing water forced the state to close the freeway.
The southbound lanes reopened around 4:20 a.m. on Tuesday.
The northbound lanes reopened around 7: 30 p.m.
The Washington Department of Transportation (WSDOT) closed both directions of I-5 around 5 p.m. Monday due to flooding and active landslides.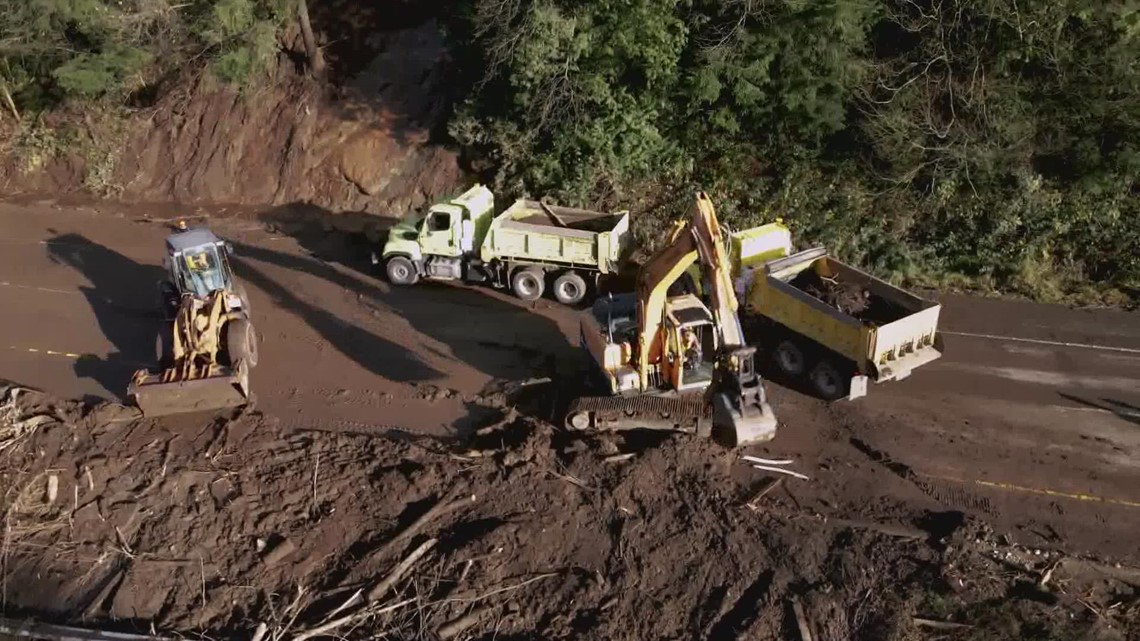 At least three landslides occurred in the northbound lanes on Monday in the area of Nulle Road, near Lake Samish.
On southbound I-5, heavy rain and debris plugged culverts, leading to about eight inches of standing water on the highway, according to WSDOT.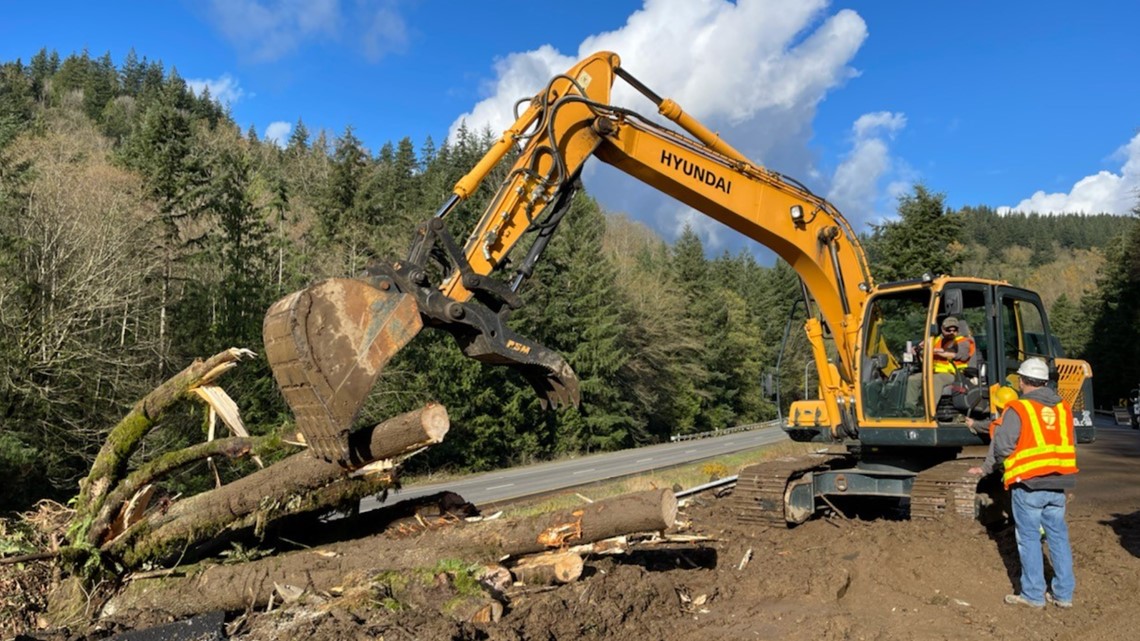 At least three vehicles were damaged by a landslide.
Several more vehicles were abandoned, according to Whatcom County officials.
The landslides and flooding followed days of heavy rain and strong winds.
Back-to-back atmospheric rivers soaked western Washington and created unstable hillsides throughout the region. An atmospheric river is a long, narrow region in the atmosphere, like a river in the sky, that brings water vapor from the tropics, according to the National Oceanic and Atmospheric Administration.
Washington is one of the most landslide-prone states in the U.S. According to the Department of Natural Resources, there are hundreds, sometimes thousands of landslide incidents that occur each year.
These forces of nature occur when the integrity of the soil and debris on the side of a hill is broken down to not withstand the force of gravity, usually because of saturation or sudden movement within the land.