Get ready for more hot, sunny, and dry weather across Washington.
Sea-Tac Airport hit 89 degrees Thursday, making it the warmest (or hottest) day so far this year, but today could beat that! We should be around 76 degrees this time of year, but we're tracking high temperatures in the upper 80s to lower 90s. Several spots in Eastern Washington will reach triple digits!
With high pressure dominating the forecast, mid-to-upper 80s continue Monday and Tuesday. A trough approaches midweek bringing onshore flow and a few clouds. Temps mid-to-late week will be closer to 80 degrees.
There is no rain expected in the extended forecast and Washington is already dry. Burn bans have been issued for much of Western Washington. Folks are prohibited from performing land clearing fires and debris fires, but recreational fires are OK in proper fire pits.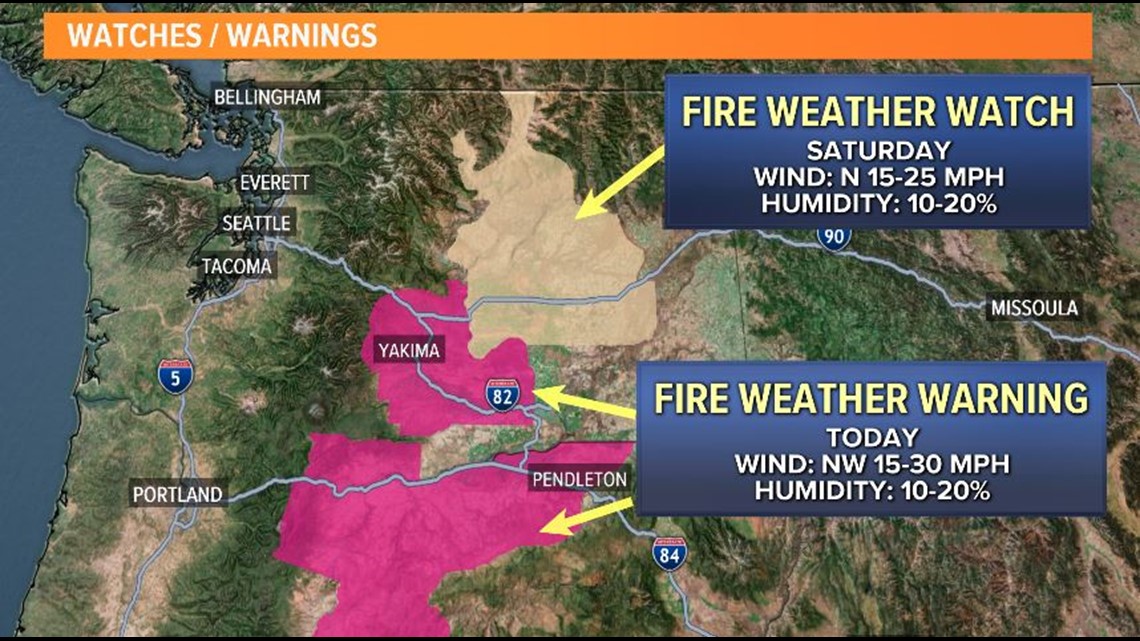 Be mindful when out and about in this heat. Drink plenty of water, protect your skin, and make sure your outdoor pets have what they need to stay cool.