Monday was a milestone day for our climb out of the darkness of winter. The sun set Monday a few seconds past 6 p.m. – the first sunset after 6 p.m. this year, according to the U.S. Naval Observatory.
The last time the sun set after 6 p.m. was October 26 (sunset was 6:01 p.m.)
We are gaining daylight rapidly, adding three to four minutes of light each day, but we make an even bigger jump next week when we start Daylight Saving Time. With that jump forward our sunset Sunday night will be 7:09 p.m. That is a change you will really notice.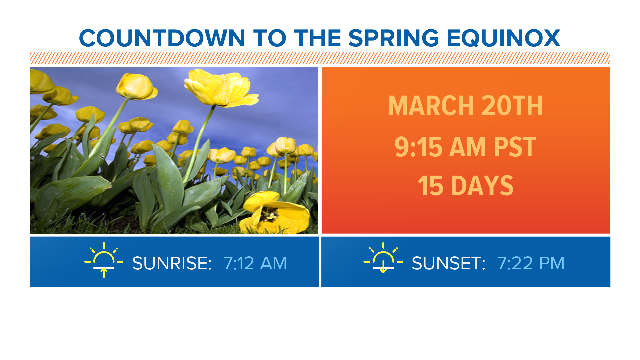 With the extra daylight, will it feel more like spring is only two weeks away? Maybe!
We will be seeing more sun this week and highs will be near normal for the first time in a while.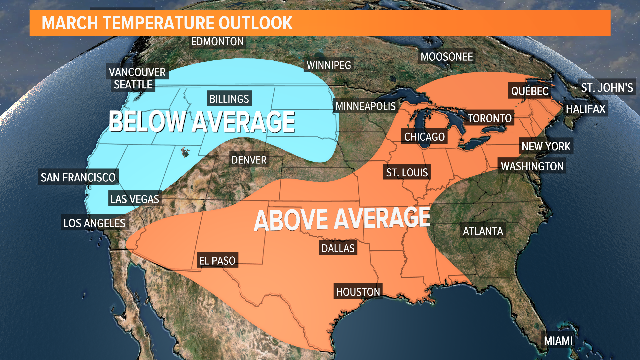 However, the monthly outlook for March still calls for below normal temperatures and above normal rainfall for the northwest. The only good thing about that forecast is as we get farther into the spring season even below normal temperatures start to feel warm.
The days will get steadily longer until the summer solstice on June 21 with sunset at 9:11 p.m. – a full 16 hours of daylight.