Drought conditions are expanding throughout Washington state.
The latest data from the U.S. Drought Monitor shows 3,771,675 people are living within drought-affected areas throughout the state.
Dry conditions and low streamflow are contributing factors to the expanding drought that now stretches from central Washington to the Olympic Peninsula.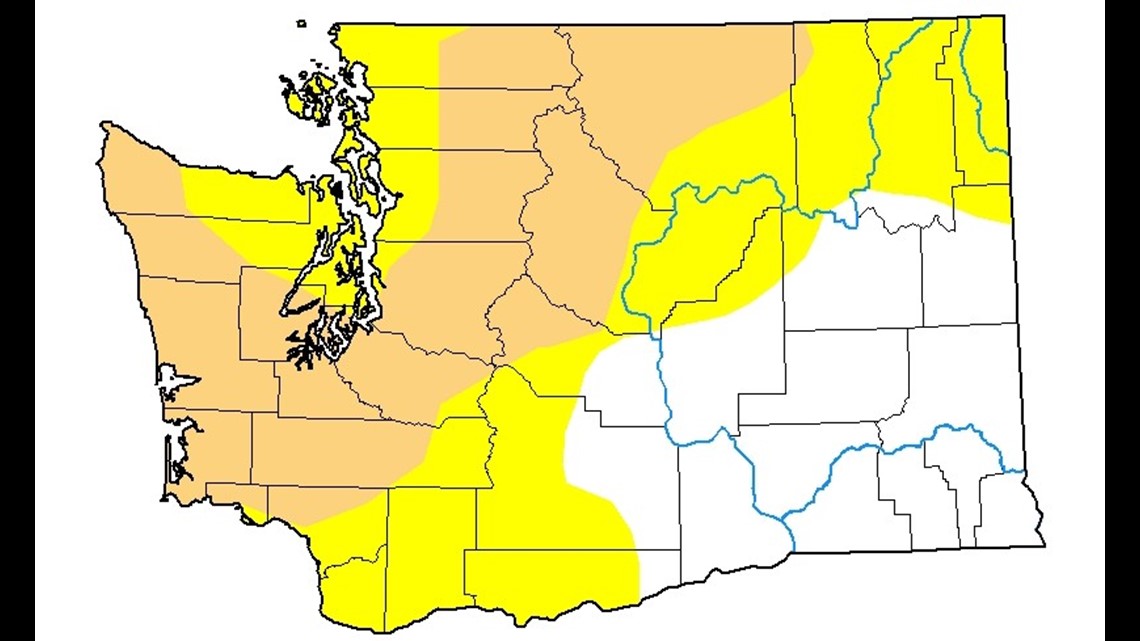 Though we saw more typical spring weather in April, following the fourth driest March since 1895, snowpack for much of the state is below normal. Walla Walla, Lower Snake watersheds, and the Lower Yakima were the only three areas at or above normal snowpack in April. Statewide snowpack measured about 80 percent of normal on April 1. Snowpack is preferable to simply rain because it acts as its own reservoir, slowly melting over time.
Federal water supply forecasters predict lower available water supplies this summer in all areas of Washington state except the southern region. Any chance for a major change in the outlook is diminishing as we enter the state's driest period of the year.
Along with a reduction of water supplies, drought can also mean an early fire season and lead to more significant wildfires.
According to the latest wildfire outlook, there's an above-normal wildfire risk for western Washington this summer.
"Outlooks through spring and into summer continue to indicate warmer than average conditions for the region," according to a recent outlook.

Precipitation is expected to remain below-average for areas west of the Cascades.