KENT, Wash. — A serious crash closed multiple lanes of northbound Interstate 5 just south of State Route 516 in Kent Thursday morning. The rollover crash caused major backups and delays during the morning commute.
According to Washington State Patrol Trooper Rick Johnson, a box truck hit a disabled vehicle that was on the side of the road just before 5:30 a.m. The vehicle that was hit rolled over and came to a stop in a ditch. A woman inside the disabled vehicle became trapped and was seriously injured, Johnson said.
The two right lanes of northbound I-5 south of SR 516 were blocked for several hours. All lanes reopened to traffic around 9:50 a.m. The Washington State Department of Transportation said the crash caused at least a 6-mile backup in the area.
The woman inside the disabled vehicle was taken to Harborview Medical Center in Seattle with serious injuries.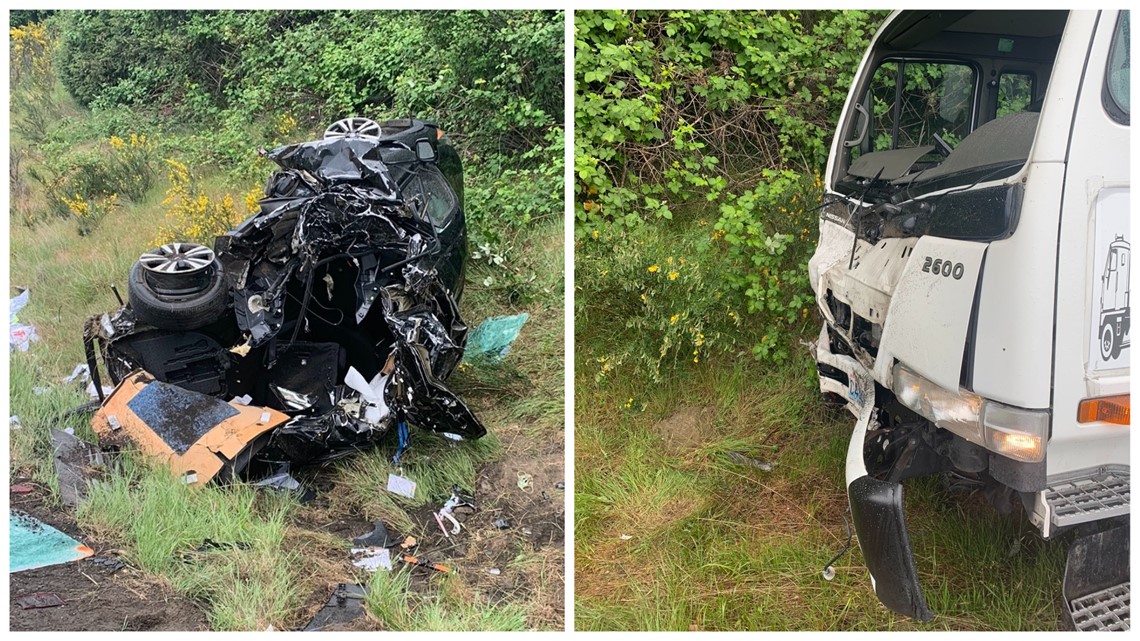 Johnson said the driver of the box truck may have fallen asleep at the wheel. Impairment is not suspected at this time.