South Seattle and Tukwila light rail riders now have another option to get to the station.
On Tuesday, King County Metro launched Via to Transit, an on-demand transit shuttle system that services five light rail stations.
Light rail riders can call or download the Via app to request a ride to the Mount Baker, Columbia City, Othello, Rainier Beach and Tukwila International Boulevard stations from specific pick-up locations inside designated service areas.
A ride from anywhere in the service area costs the same as a bus ticket and can only be paid for with an ORCA card or the Transit Go app.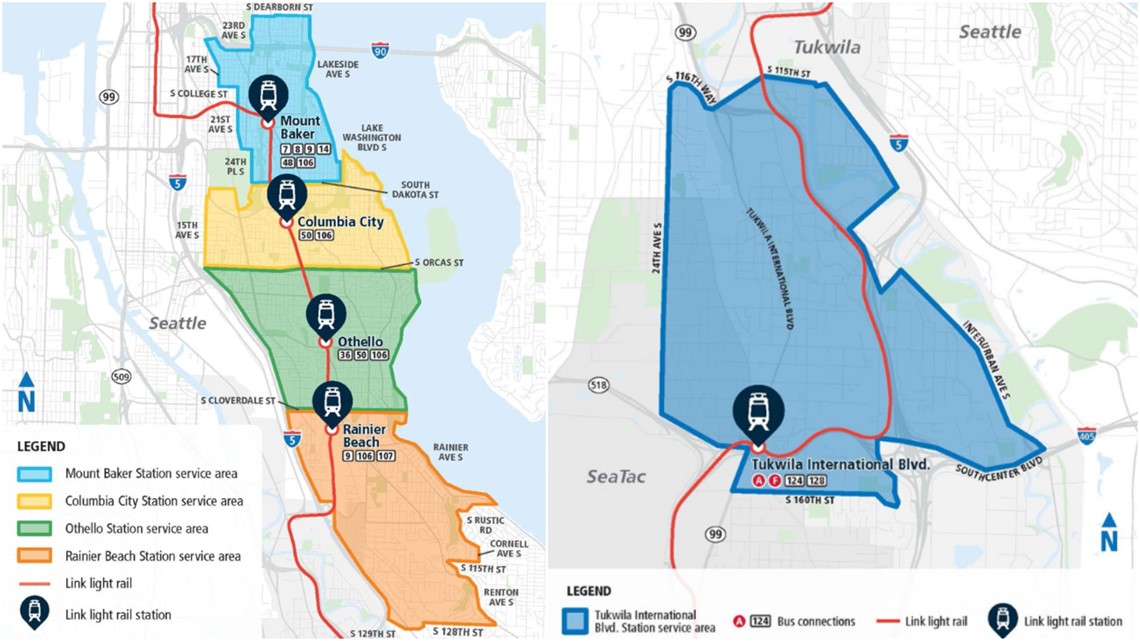 Download the Via app or call 206-258-7739 to request a ride with any phone, not just a smartphone. It's likely that you will be sharing the shuttle with up to five other people since the vans can carry up to six.
It should take about 10-15 minutes for you to be picked up, and the pick-up location may require you to walk.
The shuttle is mostly funded by $2.7 million from the Transportation Benefit District that voters first approved in 2010 and was later transferred to the City of Seattle in 2016.
It is a one-year pilot program.
Service times are listed below:
Monday-Saturday: 5 a.m. - 1 a.m.
Sunday: 6 a.m. - midnight
Monday-Friday: 6 a.m. - 9 a.m. and 3:30 p.m. - 6:30 p.m.