Labor Day has arrived. Whether you're hitting up the Washington State Fair in Puyallup, coming home from camping, or just exploring around town, you can count on crowded roads and ferries.
On Monday, drivers going northbound out of Olympia can expect heavy traffic between 10 a.m. and 7 p.m.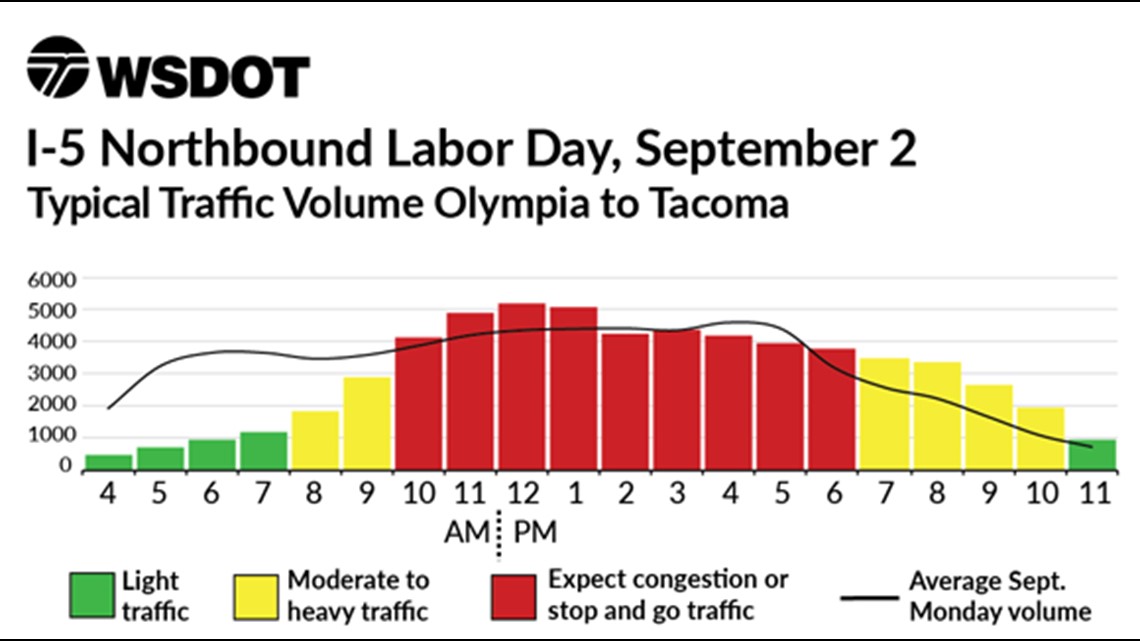 Southbound traffic on I-5 to Olympia is expected to be the heaviest between 11 a.m. and 1 p.m.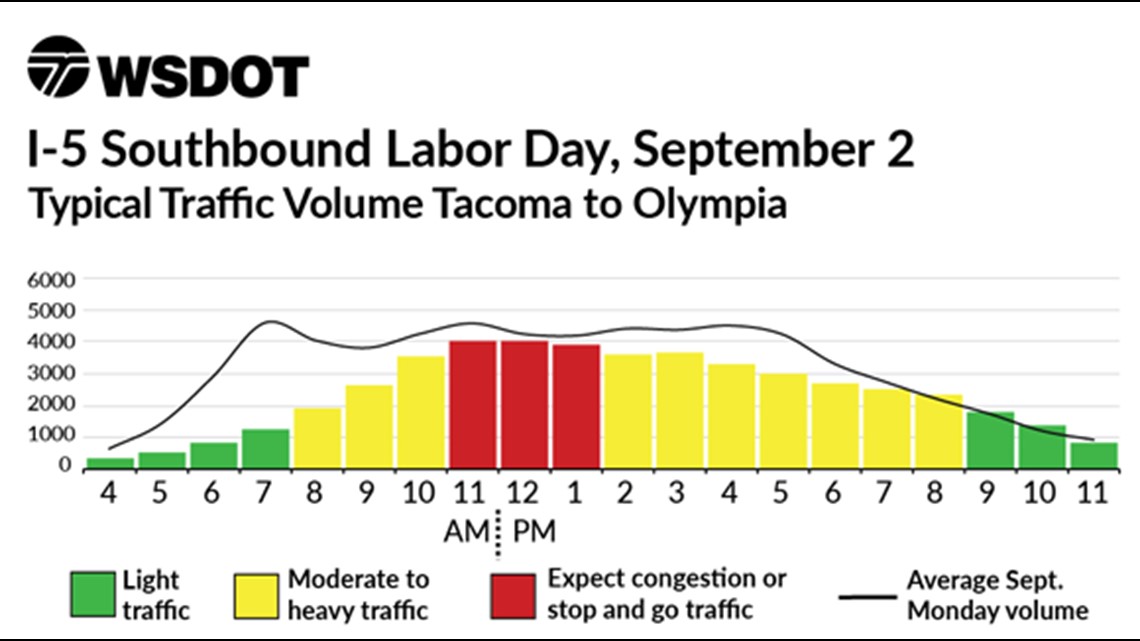 Westbound travel on I-90 is expected to be heavy from 9 a.m. until 6 p.m. Eastbound traffic on Monday should be average.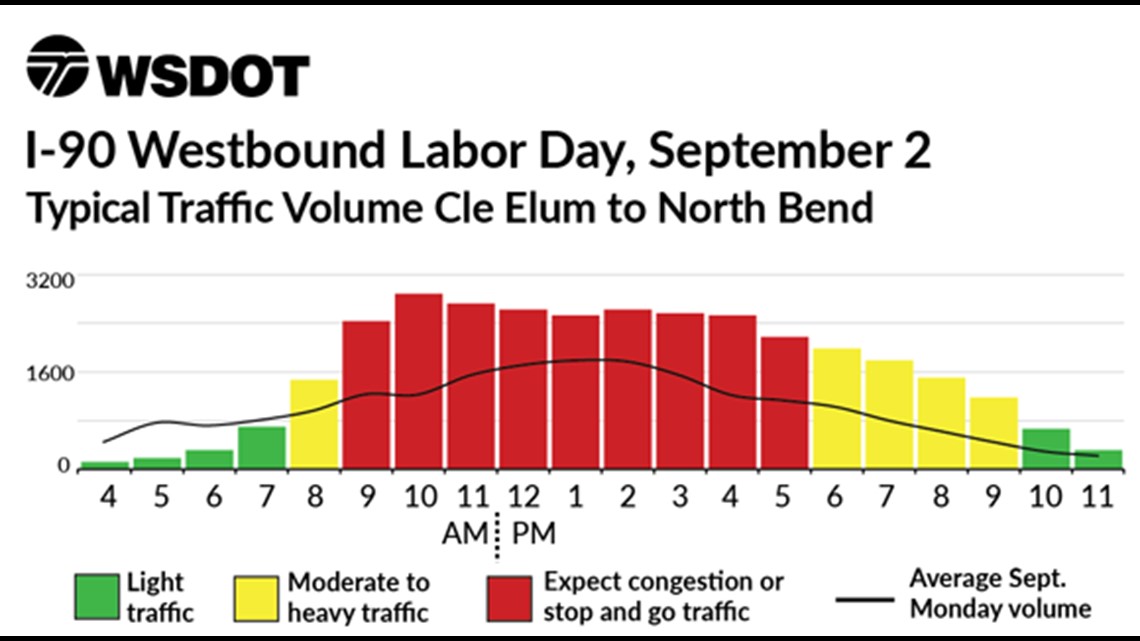 If you're traveling northbound on I-5 up to Canada, peak travel is expected from 2 p.m. until 5 p.m. on Monday.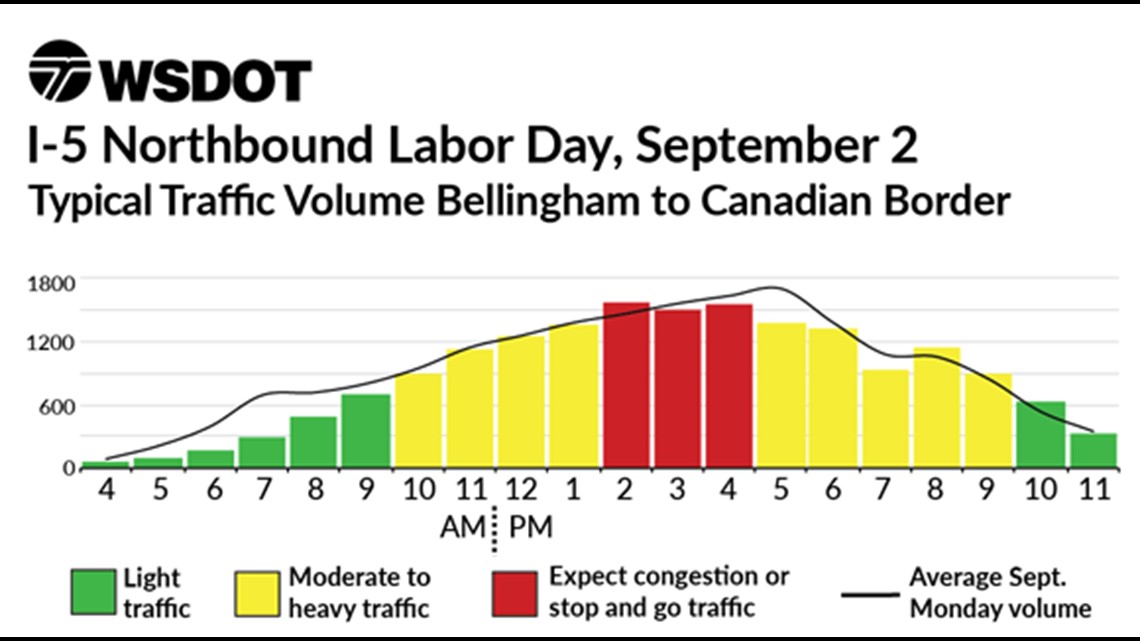 If you're driving south from Canada on Monday, travel will be heaviest from 11 a.m. until 4 p.m.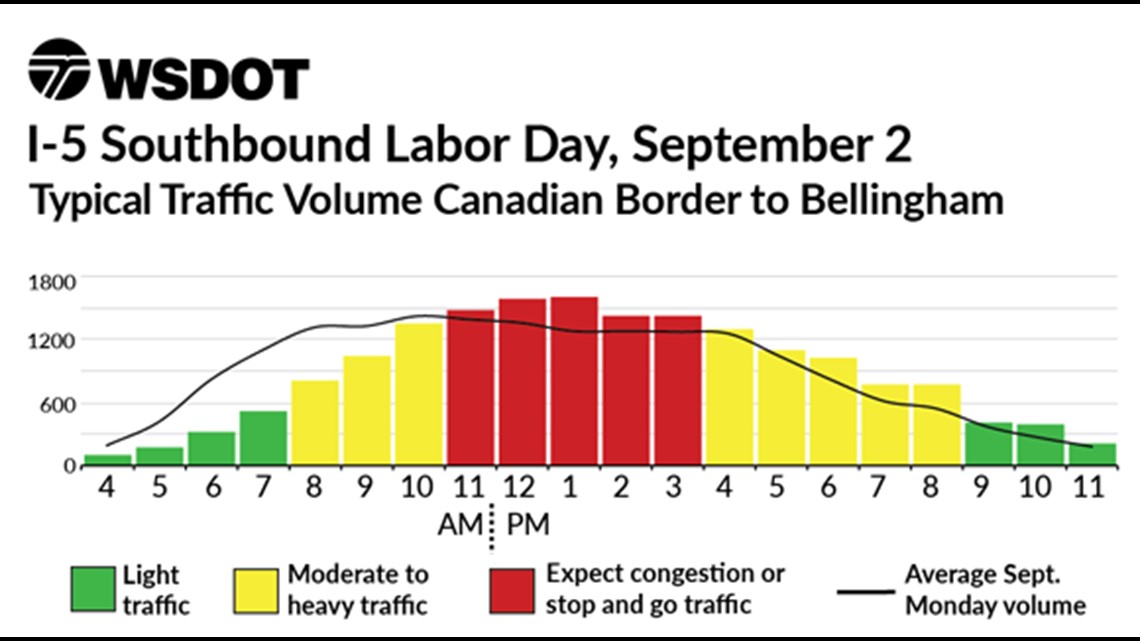 In the Puget Sound, weekend toll rates will be in effect on Monday, Sept. 2, on the State Route 520 bridge. The Interstate 405 express toll lanes will be free and open to all drivers on the Monday holiday. Travelers can learn about toll roads and rental car tips on the Good to Go! visitors page.