FIFE, Wash. — Buckle up for potential traffic and back-ups on Interstate 5 this weekend.
Both directions of I-5 will be closed between Fife and Federal Way during overnight hours on Aug. 28 and 29 due to construction work for a bridge over the freeway.
On Friday and Saturday, lanes will begin closing at 8 p.m. between 54th Avenue East in Fife and State Route 18 in Federal Way. Lanes will be completely closed by 11 p.m. and will begin reopening at 8 a.m. the following morning. All lanes will be back open by noon.
The Washington State Department of Transportation (WSDOT) urged drivers traveling between Seattle and Olympia to use SR 18, State Route 167 and State Route 512 as alternate routes. Southbound I-5 drivers traveling to downtown Tacoma or Gig Harbor could use State Route 99 as an alternate route.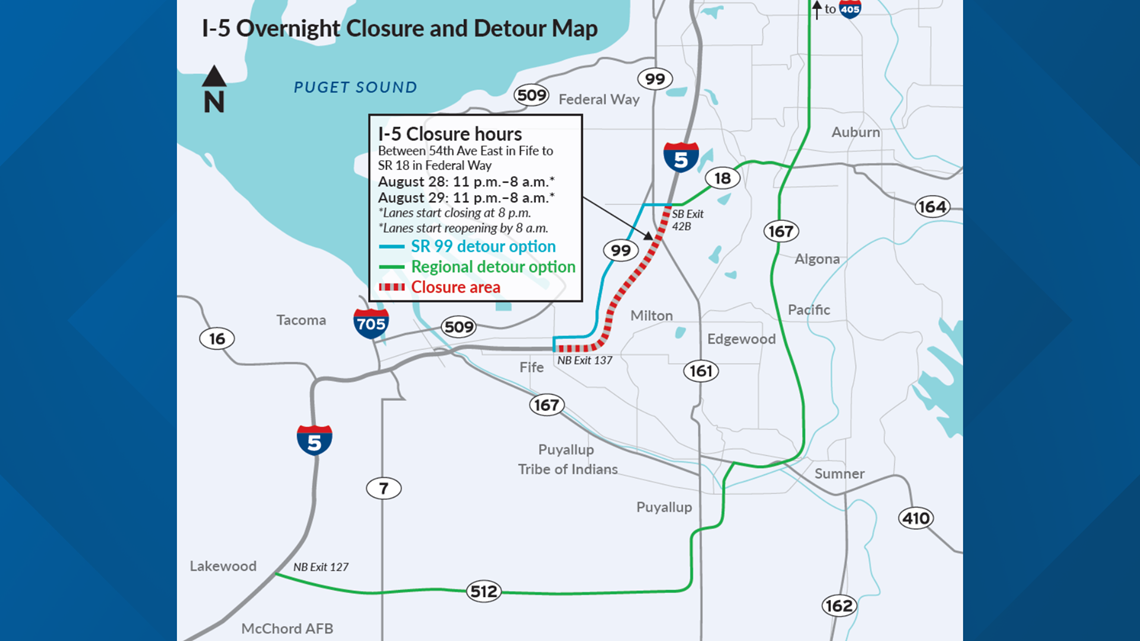 During the closure, contractors will move 10 girders into place for the new 70th Avenue East Bridge, which will cross the freeway in Fife. The girders are 220 feet long and each weigh 231,000 pounds, according to WSDOT.
Crews must close the freeway to transport the girders from Tacoma and install them using a crane.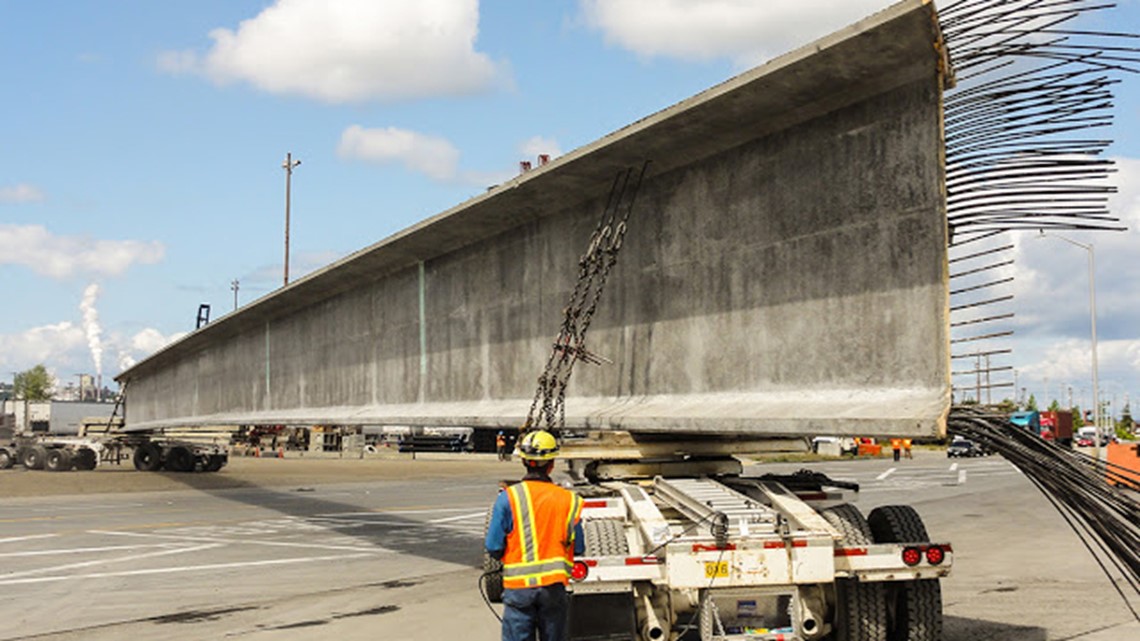 WSDOT chose weekend overnights for this work, because the agency says it is the least-traveled time on I-5.