Cayuse Pass on State Route 123 and Chinook Pass on State Route 410 reopened to traffic Tuesday after its annual winter closure.
The delayed opening was due to heaving spring snowfall and a significant construction project to repair a quarter mile of SR 410 near milepost 64 along Mather Parkway in Mount Rainier National Park.
Road repairs will continue through the end of June, and travelers should expect delays with alternating one-way traffic over a half mile stretch at milepost 64.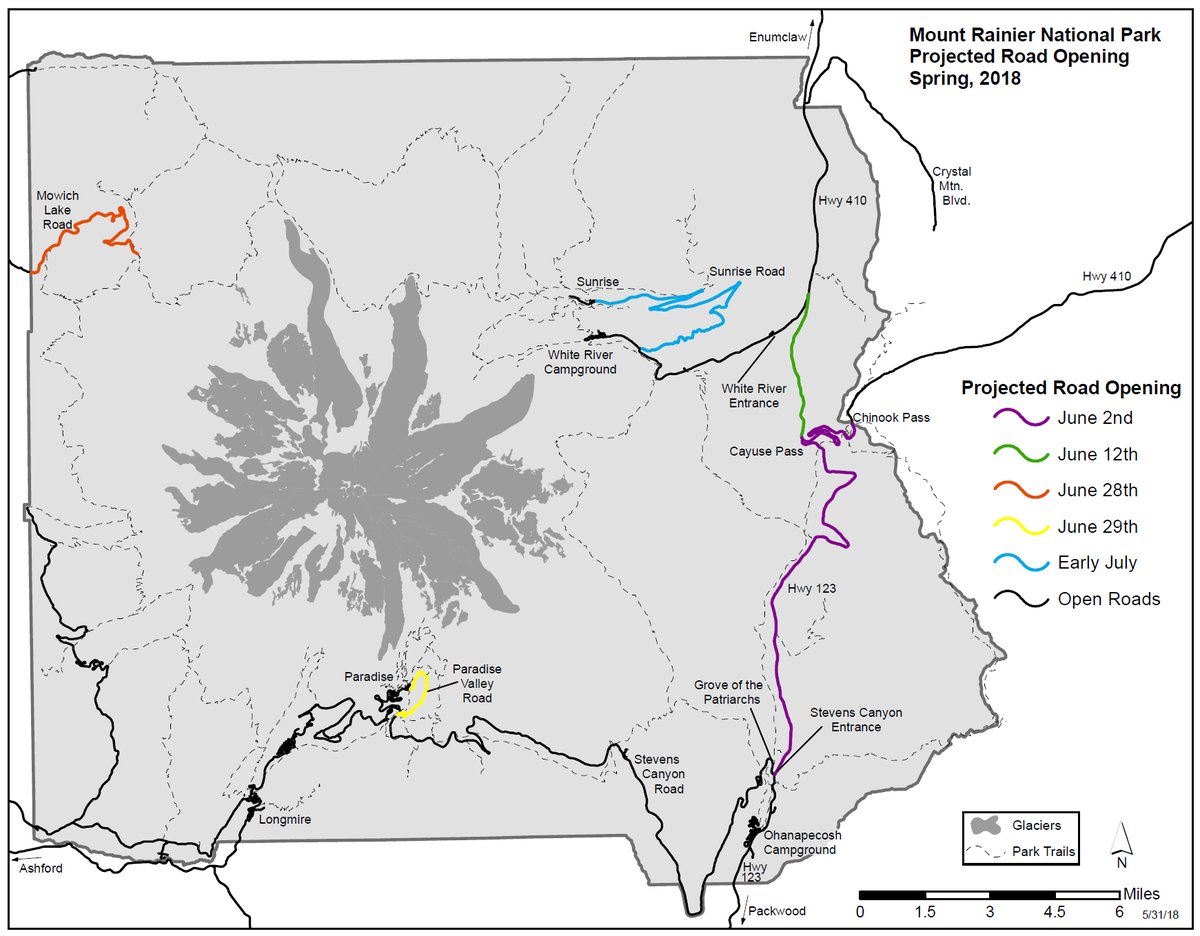 SR 410 closed for the winter just south of the Sunrise Road junction near White River, and SR 123 closed just south of the junction with Stevens Canyon Road.
Mount Rainier National Park's southeast entrance near Packwood and the northeast entrance near Enumclaw opened in May.
The road to sunrise is expected to open Fourth of July weekend, and Paradise Valley Road is slated to open June 29. Mowich Lake Road in the northwest section of the park is set to open June 28.