SEATTLE — The heavy mountain snow that finally kicked in last weekend was the start of what meteorologists expect will be weeks of more normal mountain weather.
The key question is if it will make up for the snowpack deficit that's racked up through this winter so far.
"Here's hoping at least we get enough snow in January, that even if February and March aren't so great, we'll have enough to get through the summer," said Washington State Climatologist Nick Bond with the University of Washington, who is an expert in studying how the oceans interact with the atmosphere.
Take January 3 as a benchmark: Snowpack in the Cascades ranged from 32% of normal in the southwestern Cascades to 45% and 46% in the central Cascades east of Tacoma and Seattle. The north Cascades was 64% of normal. The upper Yakima River area that irrigates many of the state's crops was at 44%, according to the National Resources Conservation Service, which is part of the U.S. Department of Agriculture and the federal agency that tracks snowpack.
The following graphics compare the snow-water equivalent on Jan. 3 from 2015 to 2020: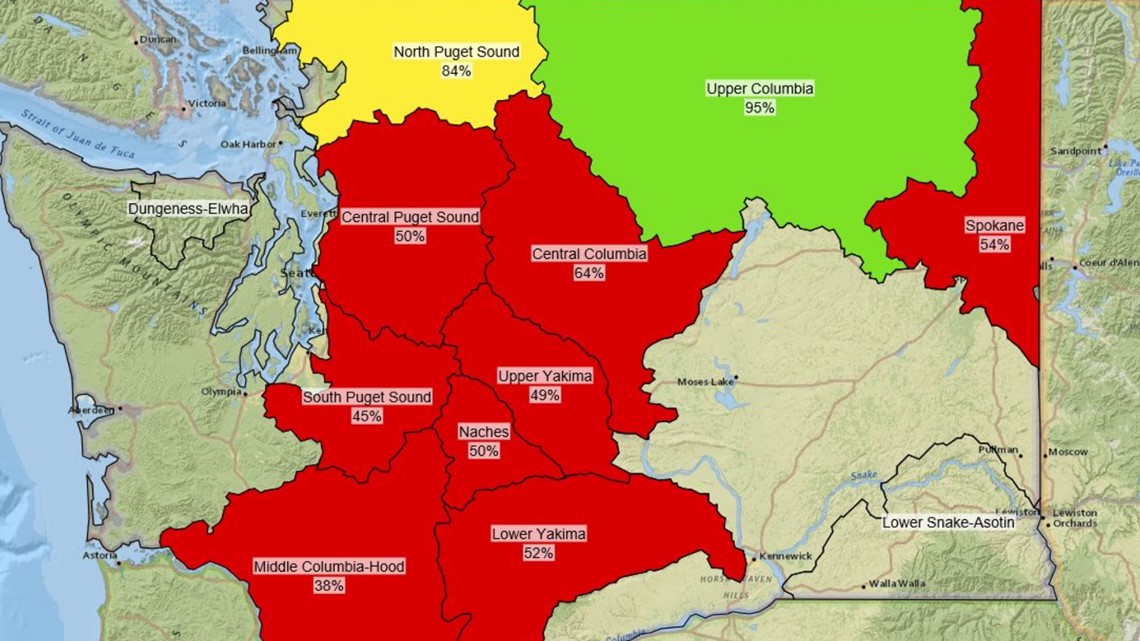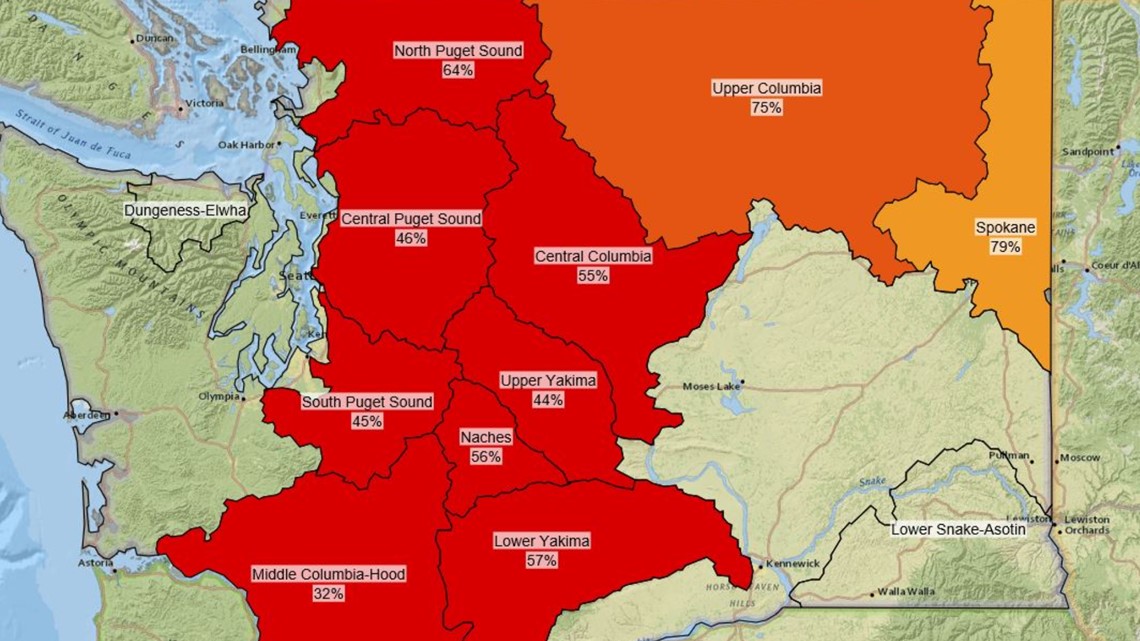 Another marine heat wave in the Gulf of Alaska, dubbed Blob 2, plays a role in stacking the statistical deck against our snowpack.
Blob 2 was first noticed in early September and has wobbled around the northeastern Pacific Ocean since then. Right now, it spans an area roughly 1,000 to 2,000 miles west of Washington and north.
Earlier this winter, the Blob raised water temperatures to around 5 degrees warmer than normal. Warmer water raises air temperatures a bit and raises our average temperatures.
That could mean less snow for the Cascades resulting in a poorer snowpack.
Bond pointed to the long-term climate outlook that suggests February and March could warm again. However, unlike the winter of 2014-2015, which saw an even stronger Blob closer to our coast that led to drought and a record wildfire season, he's holding out hope.
"I'm concerned, but guardedly optimistic that we're not going to have big problems," Bond said. "And that's largely because over the next few weeks, it's going to be on the cool side."