Scientists believe they have identified the gray whale that was hit by a boat off Whidbey Island over the weekend.
Cascadia Research says the whale has been "likely confirmed" as CRC-22, also known as Earhart, an older female gray whale. Scientists were uncertain of the whale's identity because at least three whales were in the area when the boat struck the whale. However, photos of CRC-22 taken days after the collision shows new injuries to her left side that weren't there before.
According to Cascade Research, "the cut was likely made by something sharp on the underside of the boat, but not the propeller since the injury does not have the characteristics of a typical propeller strike. At this point, it is hard to judge the depth or severity of the injury or the associated blunt force impact that occurred associated with this but the limited extent of the visible injury is encouraging for now."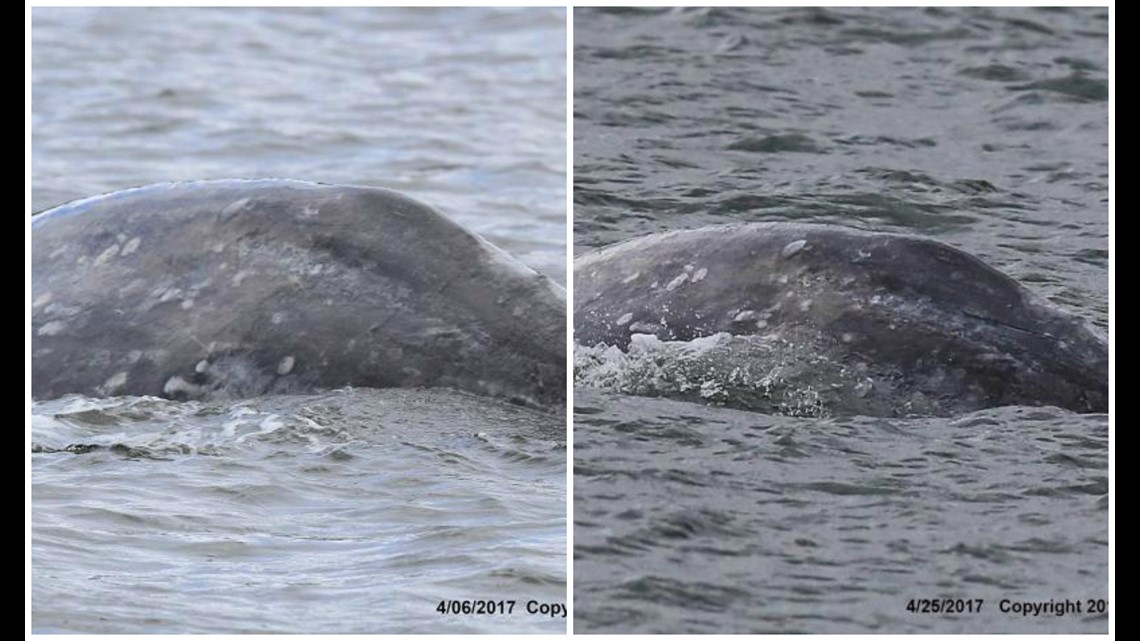 CRC-22 has been returning most years to the Whidbey region from March to May to feed during summer and fall, say scientists. Every 2-4 years, she doesn't come to Puget Sound, which leads scientists to suspect she has a calf during that time or because of the high risk of feeding in shallow intertidal waters that would put a calf at high risk of stranding.
Scientists will continue to monitor CRC-22 for the next couple weeks to assess her condition.