A strange phenomenon is appearing in the mountains of the Pacific Northwest.
Big, pink ponds are dotting the higher elevations -- a result of something called "watermelon snow."
"Everyone was confused," said Dr. Robin Kodner, an assistant professor of biology at Western Washington University. While on a climb in the mountains several years ago some of her friends wondered what the pinkish snow was all about. Was it contamination? Was it a toxic thing?
Kodner is the first to study the phenomenon using the newest DNA sequencing technologies. It stems from an algae that turns snow pink at seemingly random times and places.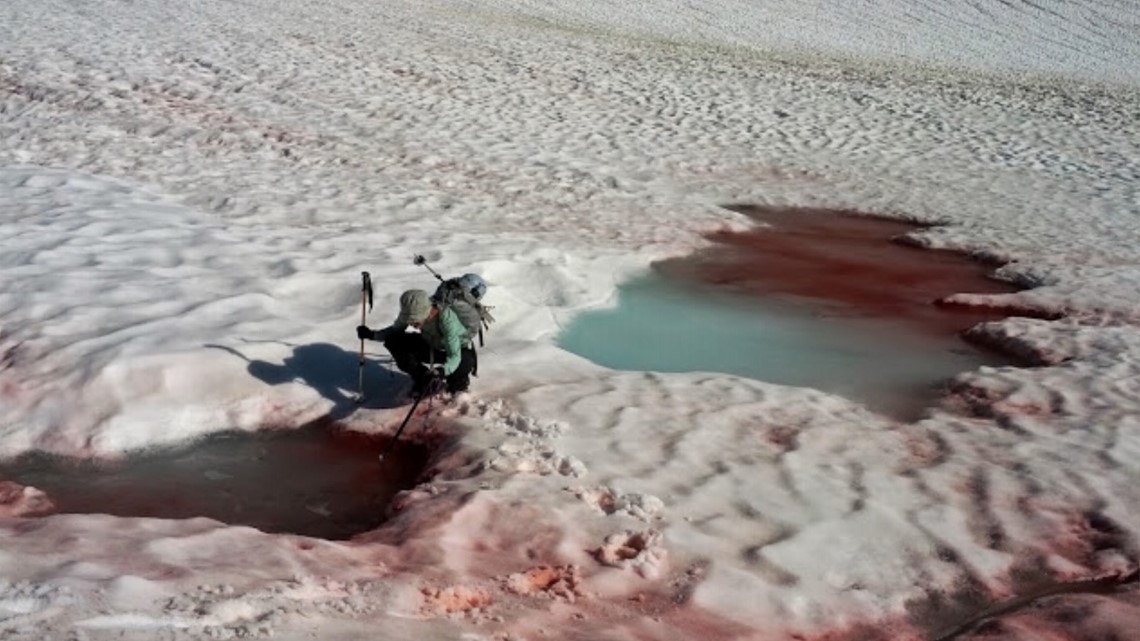 "We have a lot of really basic questions," she said. "Where and when can you find this? We don't even know if it comes back to the same place from year to year."
Watermelon snow is a relatively regular occurrence and has been spotted from Washington to Peru.
While it is pretty to look at, Dr. Kodner worries the algae may actually make snow melt faster, creating a "perfect watermelon snowstorm" for the world's melting glaciers.
"It could be creating a positive feedback loop for melting glaciers," said Kodner. "The more the glaciers melt, the better the habitat for algae. The more the algae grows, the more the snow melts and the quicker the glaciers disappear."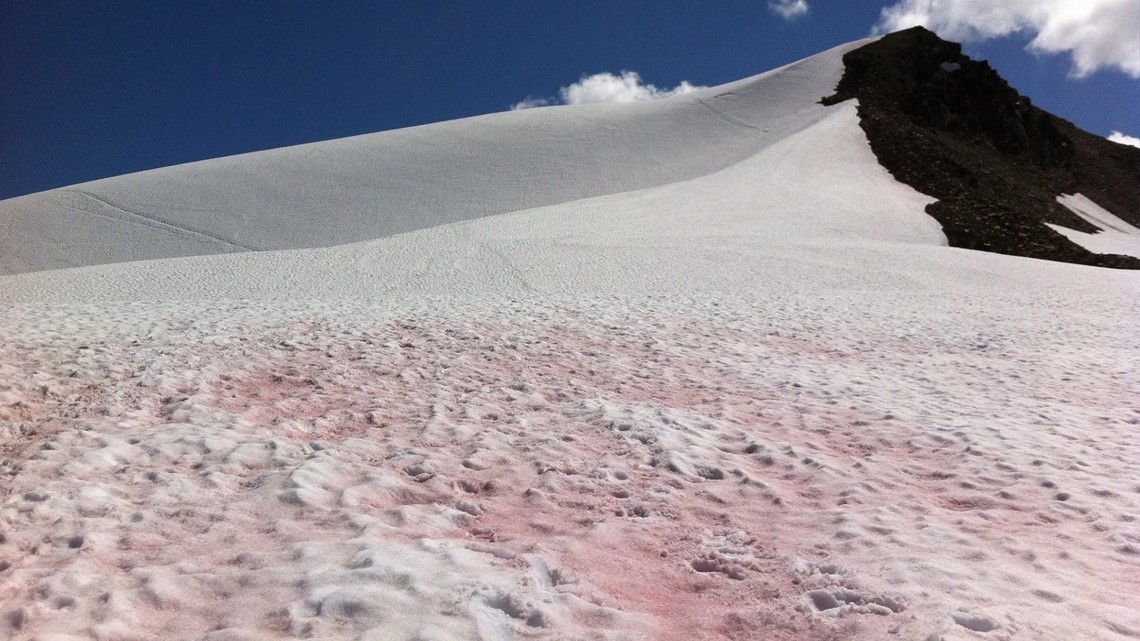 Kodner doesn't think the algae is a huge risk right now, but she says the situation merits much more study.
To that end, she's giving out kits for "citizen scientists" to collect samples to be analyzed at Western Washington University. Get a kit here: www.livingsnow.com
As for those collecting the samples, researcher Rachael Mallon says be prepared for a few surprises.
"It really does smell like watermelon! I've never actually tried to taste it because we've heard people have gotten sick."