Naturalists had a whale of a time over the Easter weekend spotting four different pods of Bigg's killer whales in the Salish Sea, including two orcas known for their standout appearance.
Whale watchers also spotted the Southern Resident orca J-pod swimming against the outgoing tide up the east coast of San Juan Island. In all, the Pacific Whale Watch Association reported seeing 56 orcas over the weekend.
Among a group traveling up Haro Strait, which is the boundary waters between the U.S. and Canada, was a Bigg's killer whale named "Chainsaw." The orca got its nickname from the large, distinct notches in the top of his fin that make it look like a large saw blade.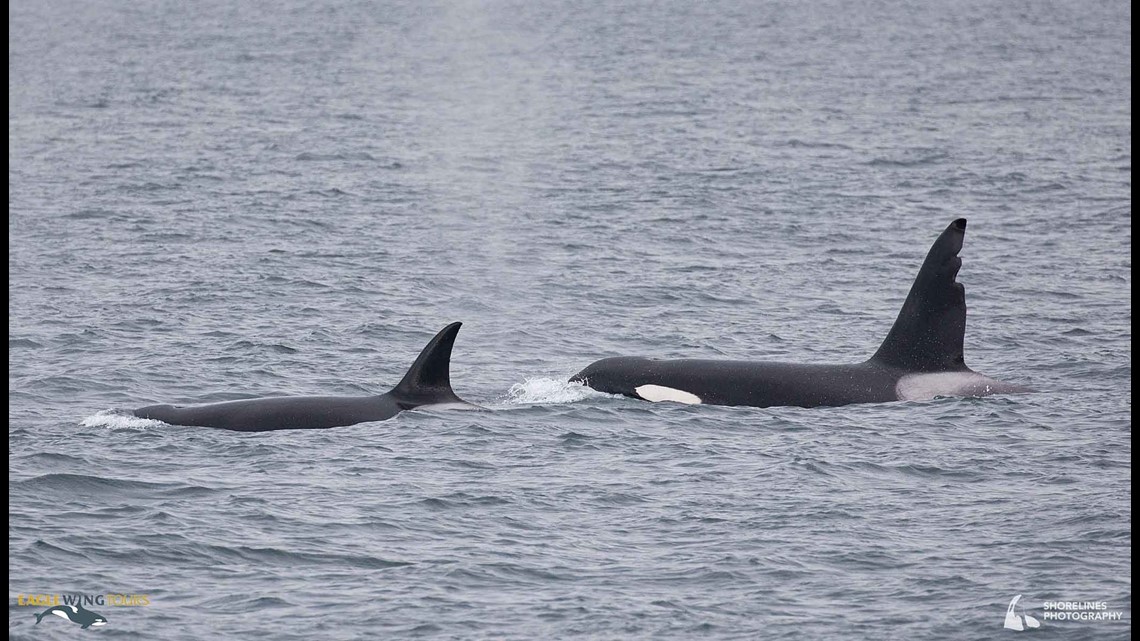 Another high-profile orca spotted over the weekend was a transient whale known for its distinctive grey and white coloration. Researchers nicknamed the orca "Tl'uk," which translates to "moon" in the language of the Indigenous Coast Salish people, because of his lunar-like grayish-white color.
Tl'uk was born in 2018 and has some unique coloring and markings, but he is not a true albino whale. The coloring change is attributed to a loss of pigment known as leucism. Tl'uk is grayer in color up close but lacks the recognizable black back of most orcas.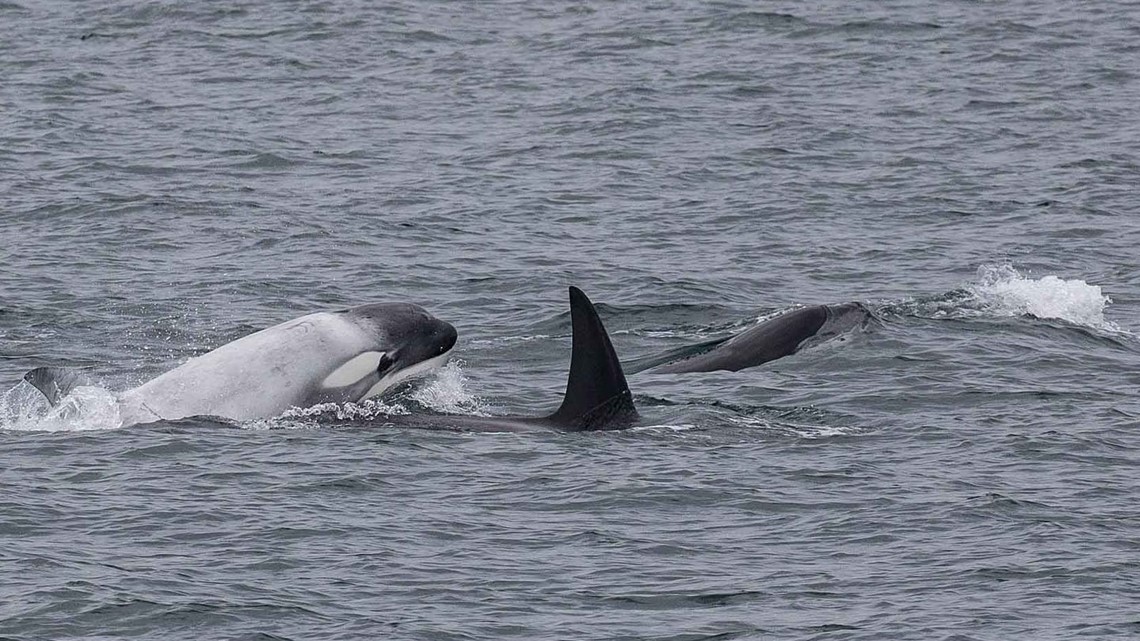 "It's a pretty fabulous day out there whenever we see whales, but to have multiple groups including two 'celebrities' (Tl'uk and Chainsaw) in the neighborhood is an extra special treat," said Val Shore, a professional naturalist and photographer with Eagle Wing Whale & Wildlife Tours of Victoria. "This is an awesome time of year to see Bigg's killer whales."
The Bigg's killer whale population was 349 in 2018 and has been growing around 4% each year through the 2010s, according to researchers. The Pacific Whale Watch Association said over 200 Bigg's killer whales are spotted in the Salish Sea each year.