Scientists believe they tracked that meteor from Wednesday night to a point several miles off the Washington Coast town of Taholah. They think it disintegrated or exploded in the air.
To do it, they relied on signals of a sonic boom or explosion picked up by 11 earthquake seismometers including ones located in Taholah, Wishkah, Ocean Shores, the south side of Grays Harbor near Aberdeen, Montesano and Lebam. It took the sound nearly five minutes to travel from the station farthest north, to the Labam station farthest south, near Raymond, Washington.
The boom was heard most clearly on the Ocean Shores and Grays Harbor sites. Various techniques were used to screen out background noise at the Pacific Northwest Seismic Network at the University of Washington.
This graphic below is a compilation of the stations showing Taholah at the top and Lebam at the bottom. The red arrows show where the signal was picked up.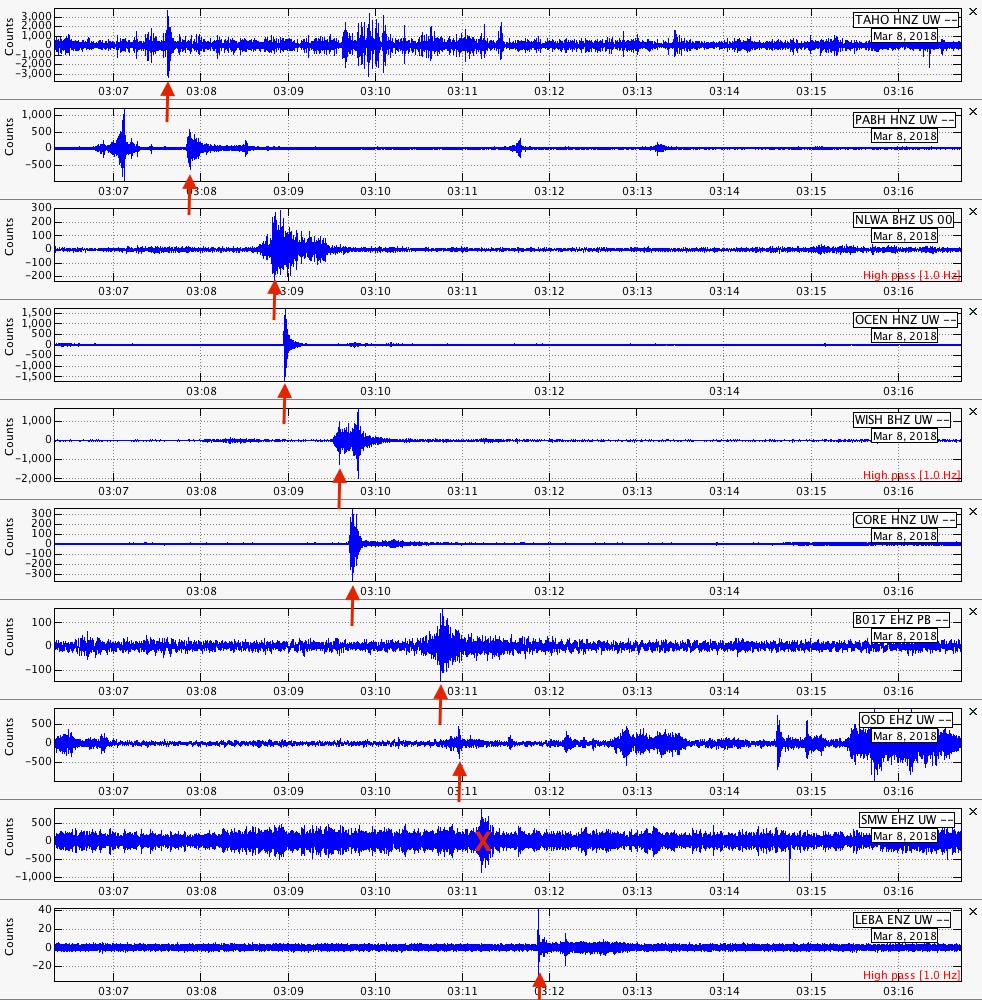 This comparison below shows common frequencies the between stations in Ocean Shores and Grays harbor that picked it up cleanly, and other stations where the signal was harder to read.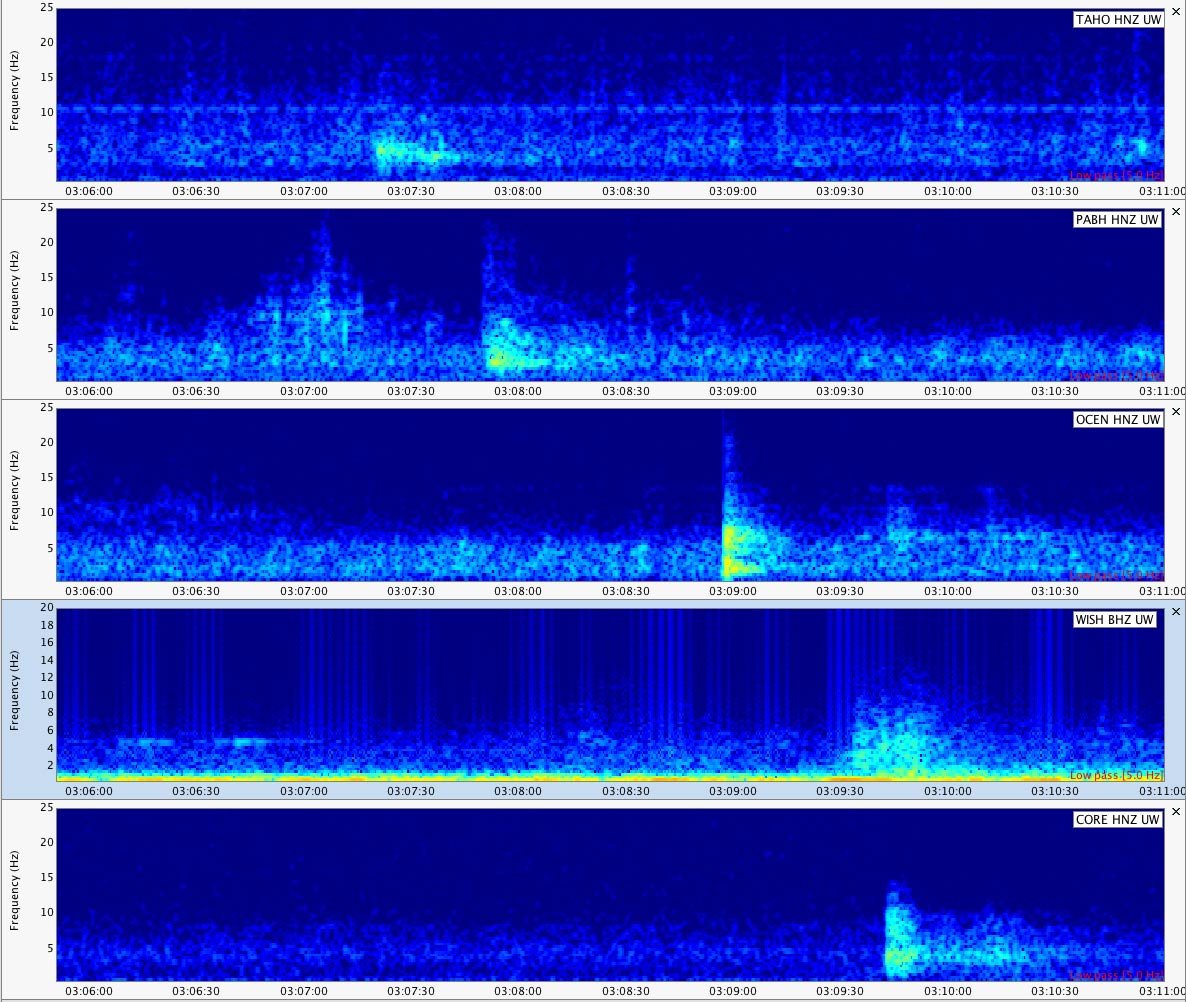 This is the location they believe the meteor wound up, likely exploding in the air, a few miles west of Taholah.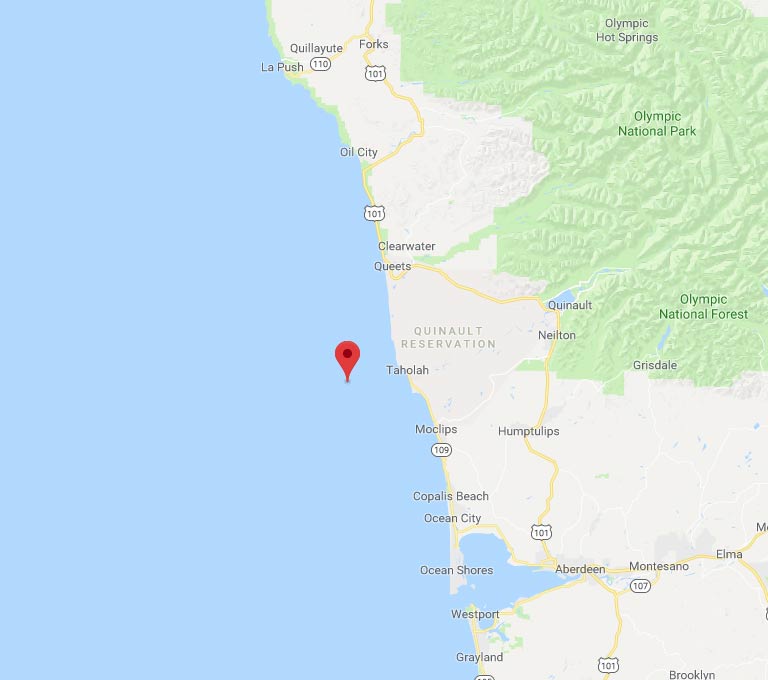 Raw video of the flash and boom from Grays Harbor County
What is an asteroid, meteor, meteoroid and meteorite