Microsoft announced Tuesday plans for a major expansion and modernization project at its Redmond campus, which would add 18 new buildings and replace 12 current buildings on its East Campus.
The tech giant says the multi-phase project for its "Microsoft Redmond Campus of the Future " will create 2,500 new jobs in construction and will take five to seven years to complete.
Some of the new construction design and modernization features include:
· A 2-acre open plaza that would fit up to 12,000 people for events
· A new pedestrian and cyclist-only bridge over SR 520 that would connect East and West Redmond campuses (completed by 2020)
· Multi-use outdoor spaces, including running/walking trails, sports facilities, and green space.
· A main campus with a Microsoft store along with retail shops and restaurants
· Car-free pedestrian zones and an underground smart parking facility
· Link Light Rail stop (by 2023)
Microsoft also plans to renovate and modernize their other existing buildings across their Redmond campus. Once finished, they will have built 2.5 million square feet and renovated 6.7 million square feet of office space.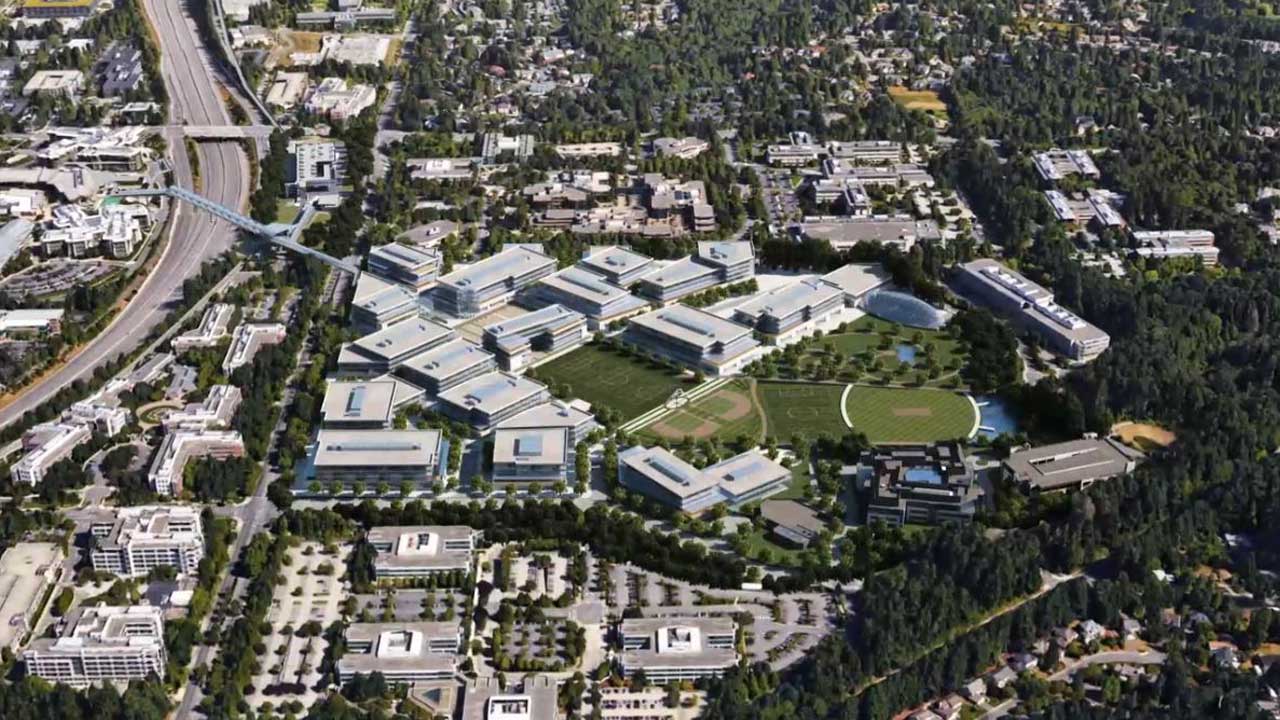 Microsoft says the massive project demonstrates its ongoing commitment to "its future to the Puget Sound region and connection to the local community" and its global employees.
"Our goal is to build the most modern workplace and create the best employee experience in our industry I think in the world," said Microsoft President Brad Smith. "It is a clear commitment to our employees and to this region."
"We only have one headquarters. This is it. Puget Sound is our home," said Smith.
Jeff Shulman is a University of Washington associate professor at the Foster School of Business. He also hosts "The Seattle Growth Podcast" that has focused on Amazon's impact on Seattle.
"It is interesting to see two local companies with different growth strategies," said Shulman, contrasting the moves between Amazon and Microsoft.
Amazon is currently searching for "HQ2," a separate, but equal headquarters to rival Seattle's.
"Amazon's search for a new location for HQ2 raises some questions about our region," said Shulman. "Do we have enough talent to satisfy a growing business?
"And with the Microsoft announcement, it shows that at least one major corporation believes that the Pacific Northwest has talent and can bring in more people to satisfy their needs."