SEATTLE — What started with Julio ends with history and solidifies the past year in Seattle sports as the Year of the Rookie.
There was the All-Star selection for Mariners outfielder Julio Rodriguez in the summer.
Seahawks cornerback Tariq Woolen followed suit in the fall, with a standout season very few saw coming.
"Nobody thought (I'd make the) Pro Bowl," Woolen said. "Nobody thought (I would) lead the league in interceptions. Nobody thought (I would) be a starter."
Kraken forward Matty Beniers completed the trifecta with his selection to the NHL All-Star game a few weeks ago.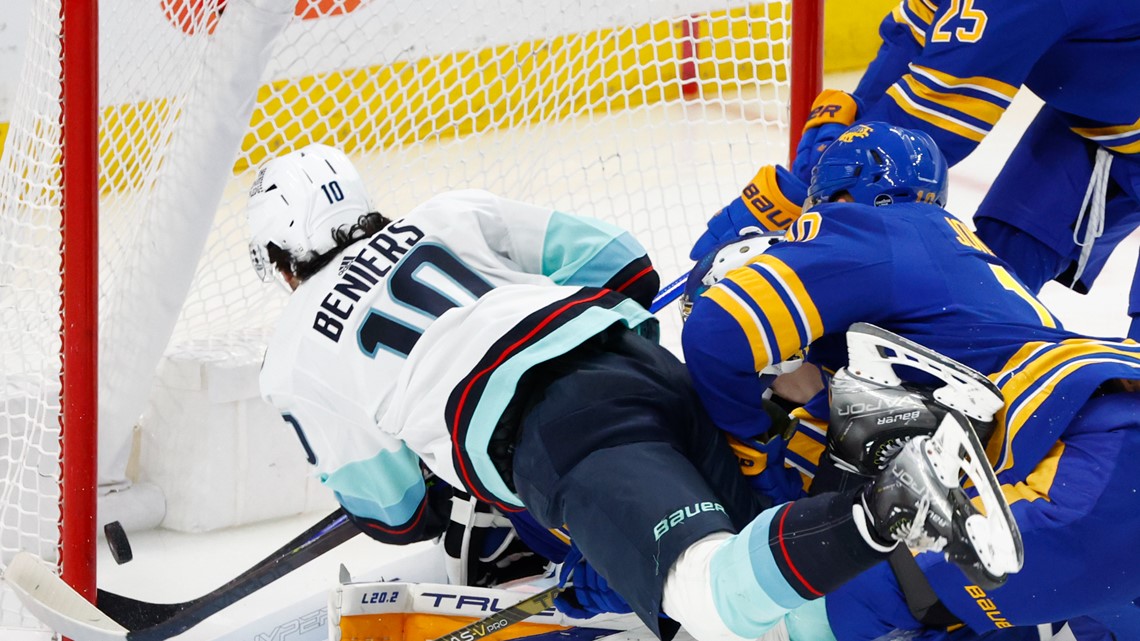 "No expectations for the season and that definitely wasn't one of them," Beniers said.
That attitude from Beniers has paid off, as he enters the All-Star break leading all rookies in goals and points.
"You see so many people with Kraken shirts and jerseys all around the city," Beniers said.
Beniers will miss out on a chance to take the Kraken brand to the national stage after being the target of a blindside hit a few nights ago.
But just by being selected, he matched the standard set by the two other rookies down the street.
"I just wanted to show people that a guy like me, you can come from UTSA, you can come from any school, you just got to get a chance," Woolen said.
"It's pretty surreal when you think of a kid from Noma de Cabrera," Rodriguez said at All-Star weekend in July. "Just being here, I'm definitely grateful for that and I feel blessed for the opportunity."
While the path for Beniers has not been about defying the odds individually, he's led a team that certainly has. The Kraken has improved from worst to first in the Pacific Division.
"Internally I think we knew, 'hey we're pretty good,'" Beniers said. "And then it was just kind of showing everyone else. I think over the last couple of weeks we really started to gain respect around the league and from other teams."