RENTON, Wash. (AP) — Seahawks running back Chris Carson was a healthy participant at practice for the first time in a month.
He's one of a handful of players Seattle expects to have back in the next couple of weeks.
Carson has not played since suffering a foot sprain in Week 7 against Arizona.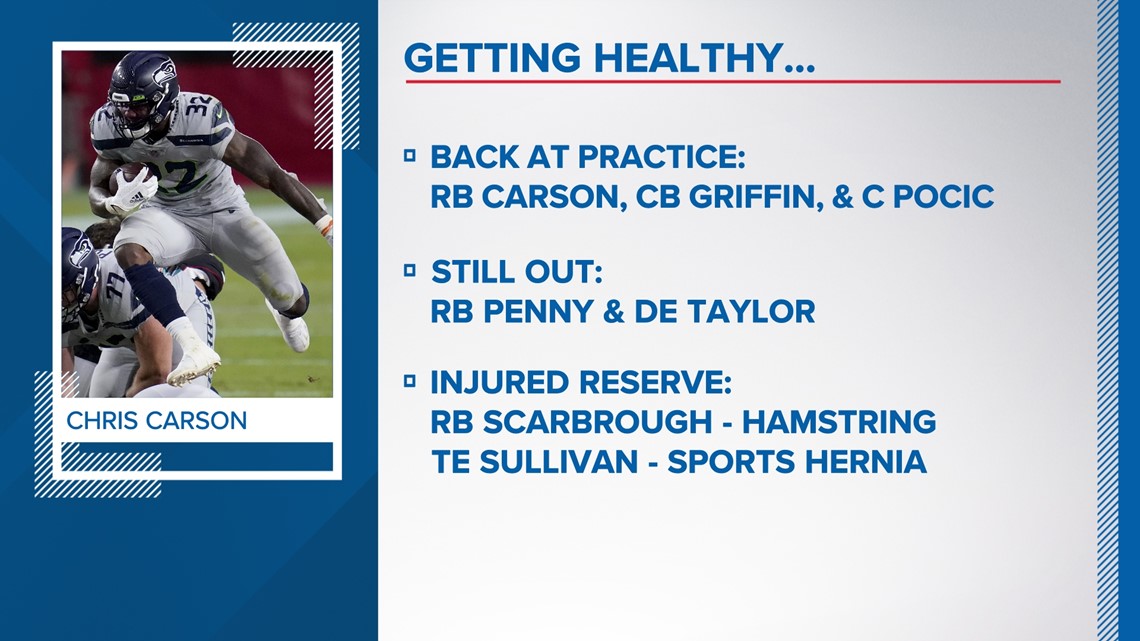 Cornerback Shaquill Griffin and center Ethan Pocic have also taken part in practice.
Griffin hasn't played since Week 7, while Pocic has missed the last two games.
Seattle expects all three to be available for next Monday's game at Philadelphia.