More than 30 Seattle Seahawks players participated in the NFL's 'My Cause, My Cleats' campaign for Sunday's game against the Philadelphia Eagles, wearing eye-catching shoes that showcase a charity of their choice.
Wilson's cause is the Why Not You Foundation, and the artwork on his cleats depicts the dreams of some of the kids he's gotten to know during visits to Seattle Children's.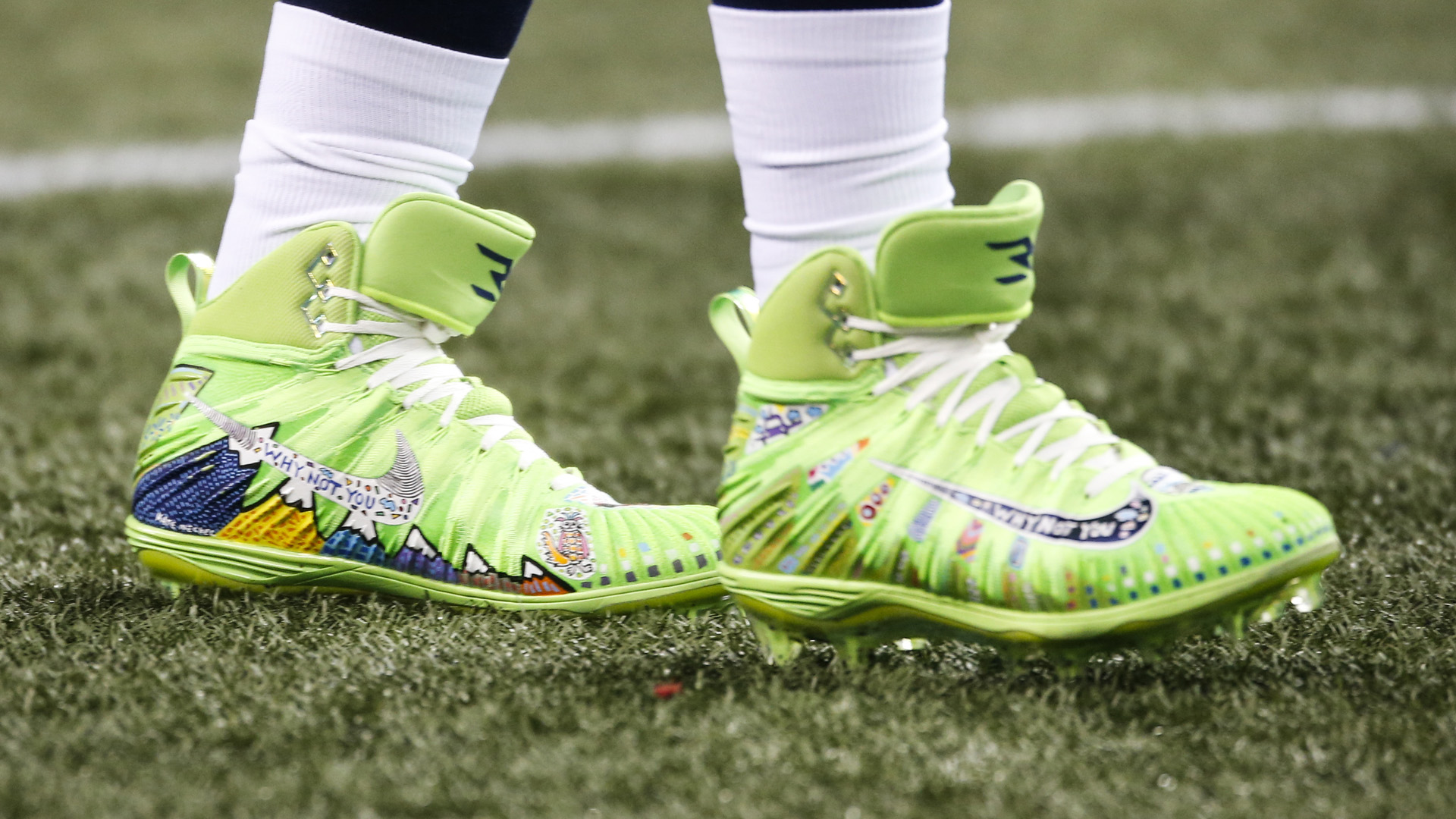 But he enlisted the help of Seattle artist Kate Neckel to bring that vision to life.
"The Seahawks contacted me and a handful of other artists, and they asked if I was interested in putting together a small portfolio of my work and I said of course. And then the players flipped through the pages and got a sense of my work, whether they vibed with it or not, and then I was contacted by a few players that were interested," she said.
Neckel says Seahawks rookie Delano Hill and kicker Blair Walsh were first to reach out. She says she was honored to design their cleats, which you can view here on her Instagram page.
Then came another phone call.
"I got a call that Russell Wilson was interested in having me draw on his cleats," she said. "So I met with him after practice one day at VMAC and we walked off the field together and he quickly told me his idea," said Neckel.
She says the next step was a visit to Seattle Children's, where Wilson visits with patients every week.
"We went to Seattle Children's hospital together, because Russell wanted to bring dreams of different children to life for his Why Not You Foundation. So we met with different children, wrote down their dreams, and then we started to bring them to life. Started testing out ideas on the shoes together," she said.
Neckel says the quarterback was extremely involved in the process. For instance, the mountains she painted onto the cleats were his idea.
"Part of dreaming big is alright, you have a dream and you're going to go for it, but there will be obstacles in the way and you're going to have to overcome certain things," Neckel said, when asked the meaning behind the mountains depicted on the shoes.
A post shared by Russell Wilson (@dangerusswilson) on
You can find the full list of participating Seahawks players here, plus information about the different charitable cause each player is supporting.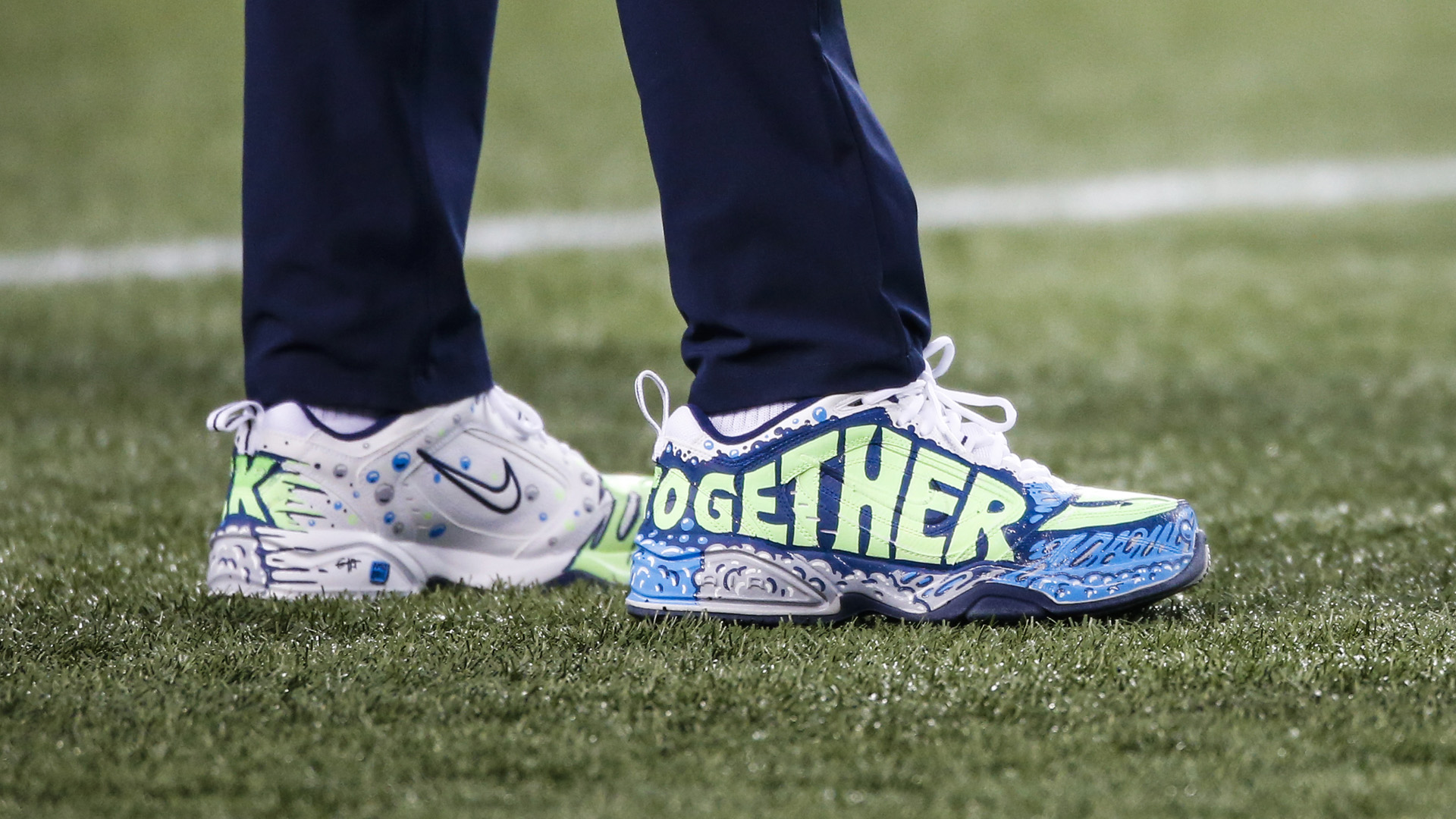 Neckel said she'll be watching the game on television this Sunday, keeping an eye out for the cleats she designed and of course cheering on the Seahawks.
"I've drawn on people, fabric, walls, all sorts of things, but the cleat, I definitely think it's a new favorite project. It was awesome," she said.