KING 5 Seahawks roundtable: What are our favorite Russell Wilson era memories?
The KING 5 sports team answered burning Seahawks questions and gave our favorite Russell Wilson era memories.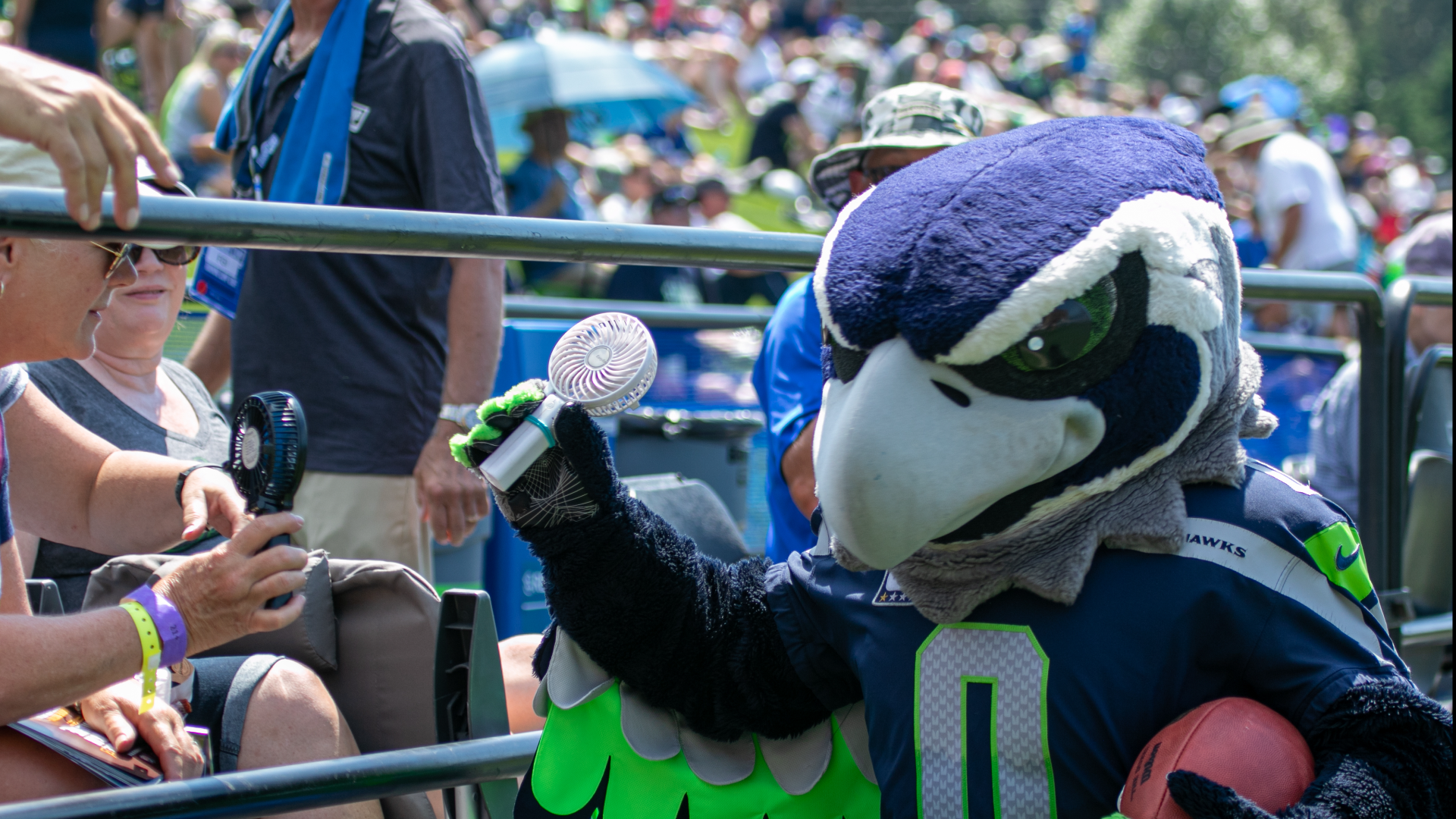 Don't worry, though. We have you covered before the regular season kicks off.
The KING 5 team answered several burning Seahawks questions, including2023 starting quarterback options, favorite Russell Wilson era memories, who is the team's best player, what games we are looking forward to and more.
2023 starting QBs
:
Who would you like to see as the Seahawks starting QB in 2023?

Alex Didion: This very much depends on how the 2022 season unfolds for the Seahawks, but there's little doubt the organization realizes it will have to upgrade at the position in order to be competitive with the rest of the division and the league overall.
Personally, I think Bryce Young would be the perfect player to step in and become the next face of the franchise for Seattle. Featuring a similar build to Russell Wilson, Young is mature beyond his years and already has won a Heisman Trophy and a national championship at Alabama. It would require the Seahawks to have the No. 1 or No. 2 overall pick in next year's draft, but one year of struggles would be worth it to bring in a signal-caller of Young's caliber.
Jake Garcia: Bryce Young, CJ Stroud or Drew Lock. The chances of Stroud and Young happening are probably a longshot. The Seahawks probably won't lose enough games to get either of these guys (projected to be the top picks in the next NFL Draft). And Young or Stroud probably won't struggle enough to drop to wherever the Seahawks are drafting.
As for Lock, if he's the team's starting quarterback next year, he took a step this year. I'm not sure if that will happen, but he's talented and maybe this coaching staff can unleash that talent.

Quixem Ramirez: The best quarterback available in the 2023 NFL Draft. Regardless of the team's draft slot, Seattle should be actively searching for a young quarterback to ease the awkward transition from the Russell Wilson era.
X-factors
:
Who will be the "x-factor" this season?
Alex Didion: Jordyn Brooks. The most likely player to become the on-field leader for the Seahawks' defense after Bobby Wagner's offseason departure, Brooks will have a lot on his plate in 2022. Especially with so much uncertainty surrounding the offense, the Seattle defense will be counted on to deliver each and every week to give the team even a small chance at victory. If Brooks seizes that opening, expect a strong defensive front that surprises a few playoff teams in 2022. If Brooks struggles and the linebacking corps can't make enough plays, it will be virtually impossible to compete in the NFC West
Jake Garcia: Drew Lock. If he harnesses the best parts of his game and minimizes the worst parts of his game, the Seahawks become a whole lot more interesting. If a new coaching staff can't fix the turnover problems and Lock finds himself on the bench, the Seahawks are a below-average team. Geno Smith is a well-respected locker room presence, but he doesn't move the needle at quarterback enough to take this team to a higher level.
Quixem Ramirez: Noah Fant. If all things go right this season, Fant should be the guy who vaults into the next tier of pass catchers behind DK Metcalf and Tyler Lockett.

Fant, a former first-round pick in the 2019 NFL Draft, is a freak of nature. He's 6-foot-4 and weighs 249 pounds but he is in the 98th percentile in the 40-yard dash, 97th percentile in speed score, 97th in burst score, 98th in agility score and 99th percentile in catch radius, according to Player Profiler. In other words: Fant is better than at least 97% of NFL players in these respective categories.
Fant will give the Seahawks versatility when constructing plays, whether it be in run-heavy concepts or if they want to spread the defense with passing concepts. Everything is in place for his fourth-year breakout season.
Most to prove
:
Which player has the most to prove?
Alex Didion: Jamal Adams. Acquired for multiple first-round draft picks, Adams has battled injuries and inconsistency since arriving in Seattle. The talent is clearly there, but Adams has a ways to go to prove he was worth the $38 million guaranteed the Seahawks gave him after his contract extension. Clint Hurtt is in his first season as defensive coordinator, so Adams has a new scheme to prove his impact in. If Adams plays up to his potential, the Seahawks' defense could end up being a much stronger unit than in years past.

Jake Garcia: Jamal Adams. The Seahawks gave up a lot to get him and are now spending a lot of money to keep him. The fanbase is growing restless because he can't seem to stay on the field. Injuries are the worst part of the game, and unfortunately, Adams has dealt with his fair share over the past few seasons.

Quixem Ramirez: Drew Lock. Denver used a second-round pick in 2019 to draft the 6-foot-4 quarterback in the hopes that he would be the future of the franchise. It didn't pan out and the Broncos pivoted by acquiring Wilson. Now it's Lock's fourth NFL season and second team. If Lock doesn't prove himself now, he may never get another starting opportunity.
Exciting rookies
:
Which Seahawks rookie are you most excited about?
Alex Didion: Kenneth Walker III will be the most talked-about, but I think both of the Seahawks' rookie cornerbacks could end up being significant contributors by season's end. Both Coby Bryant and Tariq Woolen have played well in training camp, and if they can carry that over to the preseason, expect these two to find a way into the lineup.
Jake Garcia: Kenneth Walker III. He's been putting on a show at training camp and the retirement of Chris Carson opens up a bunch of carries for Walker. He's Rashaad Penny's backup right now. It'll be a 1a, 1b type situation by the end of the season.
Quixem Ramirez: Kenneth Walker III. Seattle used significant draft capital on the Michigan State star, despite running back being a position of strength (prior to Chris Carson's retirement). And the team didn't draft one of the best running backs in the class just to sit him on the sidelines.
Russell Wilson memories
: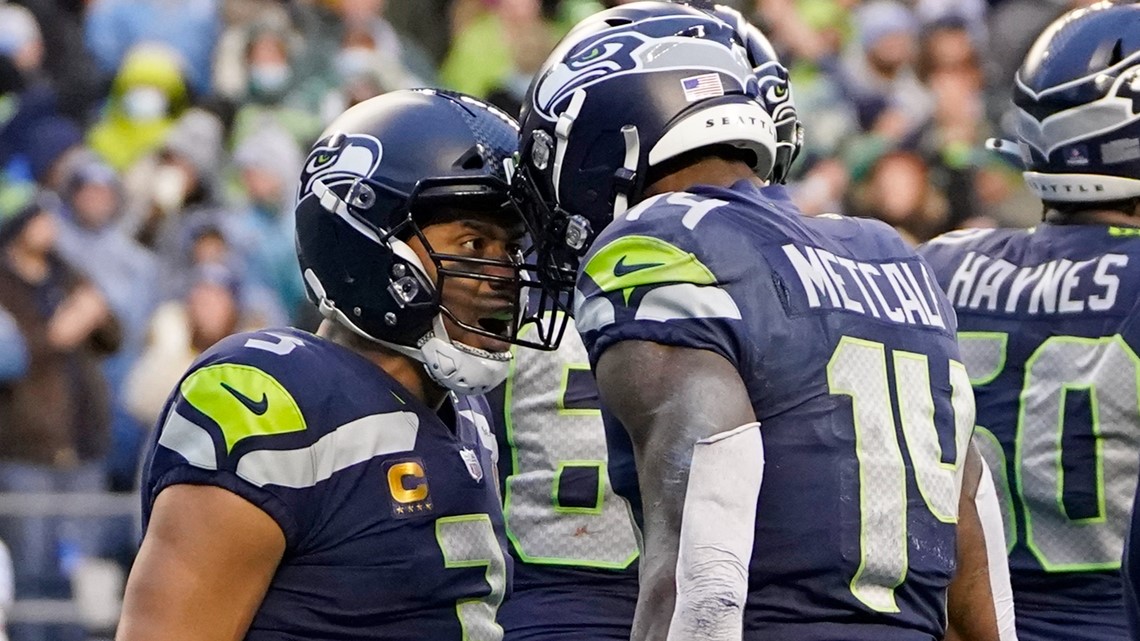 What was your favorite Seahawks memory during the Russell Wilson era?

Alex Didion: Like Jake, I am a recent transplant to the Seattle area and did not grow up as a Seahawks fan. However, arguably the most memorable positive moment from the Russell Wilson era in my mind came when he wasn't even on the field.
The conclusion of the NFC Championship Game in January 2014 produced one of the great wins in franchise history, as Malcolm Smith intercepted Colin Kaepernick in the end zone with 22 seconds left to clinch a trip to the Super Bowl.
A Super Bowl, which, of course, the Seahawks would go on to absolutely roll over the Denver Broncos and win the franchise's first Lombardi Trophy.

Jake Garcia: Well, I wasn't around for any of the Russell Wilson era so I'm probably not as equipped as others to answer this question. I also grew up a Broncos fan, so picking the Super Bowl win in 2013 would be tough. I will say, as a fellow member of the sub-6-foot crowd, his winning the starting job immediately was pretty cool. I remember draft experts nitpicking his height to no end and citing it as a reason he wouldn't be successful.
Needing a two-point conversion to extend the lead to a pivotal three points, Wilson rolled to his right, immediately faced pressure and backpedaled all the way to the 18-yard-line. (The line of scrimmage was at the two-yard line, for reference.) Then he unfurled a high-arcing prayer of a throw to the opposite end of the field to tight end Luke Willson, who snagged the ball for the extra two points.
When the game went into an improbable overtime period, Wilson unleashed one of his patented deep balls to Jermaine Kearse, leading the team to its second consecutive berth in the Super Bowl.

(We don't talk about what happened in that Super Bowl though. For your sanity, please don't click that click. You were warned.)
Seahawks best player
: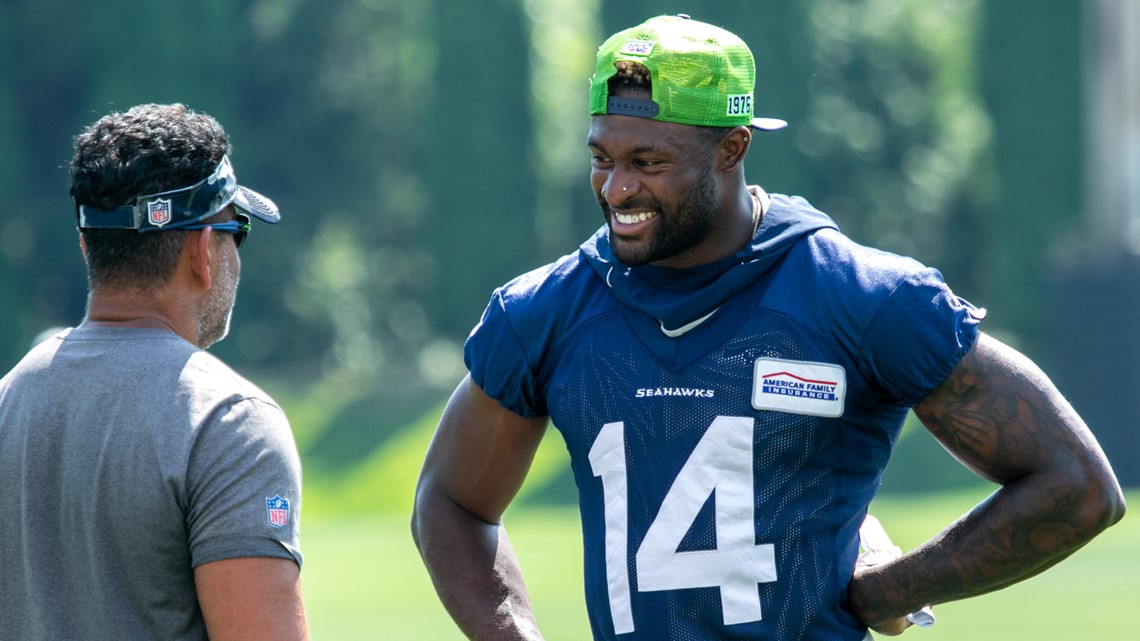 With Wilson gone, who is now the Seahawks' best player?

Alex Didion: Tyler Lockett. Although it could take some time to establish a rapport with whoever is under center, Lockett's production speaks for itself over his NFL career. Metcalf will generate more buzz with his athleticism, but there haven't been many more reliable wideouts in the league than Lockett, especially when the latter stands just 5-foot-10 and weighs 182 pounds. Lockett will be a critical safety blanket for either Smith or Lock throughout the 2022 season.

Jake Garcia: DK Metcalf. At training camp, Seahawks players have been routinely asked "Pound for pound, who's the best athlete on the team?" and so far, DK is winning the popular vote. Not only is he their best athlete, but he's also their best player. He's a game-changing talent that deserves every bit of his new contract. The question is, will this year's quarterback be able to get him the ball?

Quixem Ramirez: Tyler Lockett. Metcalf is the flashier wide receiver, but the 5-foot-10 Lockett has beaten him in receiving yards (3,286) and receptions (255) over the last three seasons and nearly matched him in touchdowns (26) despite being 50 pounds lighter. Last season, when both receivers did not have Wilson for long stretches of the season, Lockett remained consistent (seven games with over 90 yards) while Metcalf (just three games with over 90 yards) regressed in every category.
Best 2022 game
:
Which game on the Seahawks schedule are you most looking forward to?
Alex Didion: Both opening night and the Seahawks' visit to Germany are must-watch games, but I'll point to a more under-the-radar matchup that has plenty of appeal. Week 15 will see the rival San Francisco 49ers roll into Lumen Field for a nationally-televised Thursday Night Football clash.
The 49ers could be competing for a playoff spot, and if the first matchup between these squads is one-sided in Santa Clara, revenge could be on the minds of the Seahawks. Rivalry games always come with an extra level of intensity, so expect no different when these teams meet on a national stage in the Emerald City.

Jake Garcia: Opening night. Monday Night Football. Russell Wilson homecoming. Pretty self-explanatory.

Quixem Ramirez: Wilson's return to Seattle is the notable headliner, but the Seahawks becoming the first-ever team to make the trek to Germany for a regular season game is also an exciting opportunity. Oh yeah, the Seahawks are squaring off against the 84-year-old immortal Tom Brady in the game.
Division expectations
:
Over/under 1.5 wins in NFC West division games: Do you have the over or under?

Alex Didion: Over, but barely. It's hard to imagine the Seahawks beating the Rams in either matchup this season barring injuries to some of LA's stars. One win over both the 49ers and Cardinals is entirely possible, and somehow the Seahawks will find a way to get two wins in the division, but any more feels like a pipe dream given the talent across the NFC West.

Jake Garcia: Over. The Seahawks won't win the division, but they also are better than 1-5 in the division. They'll split with the 49ers and split with the Cardinals.

Quixem Ramirez: Under. I think the Seahawks will split one of their home games against the Cardinals or 49ers, but the NFC West is a gauntlet full of elite coaches, talented offenses and imposing defensive forces. Without Wilson masking their flaws, the Seahawks are not in the same tier.
Worst-case scenarios
:
What would be a "bad" season for the Seahawks?

Alex Didion: Playing mediocre football and doing just enough to avoid a chance at drafting one of the top-line quarterback prospects expected to be available in the 2023 NFL Draft. Drafting a quarterback next year is essential, and all the likely game-changers will go in the top five selections.

Jake Garcia: I'm not going to assign a record and will instead describe a situation. The Seahawks play incredibly average football and flirt with a wild card spot all season. Geno Smith starts the season at quarterback and never makes a mistake big enough to lose the job. The Seahawks end up falling short of the playoffs. To me, that's a bad season. Point is, you have to find out what you have in Lock. Failing to do so would be a failure of a season.
Best-case scenarios
: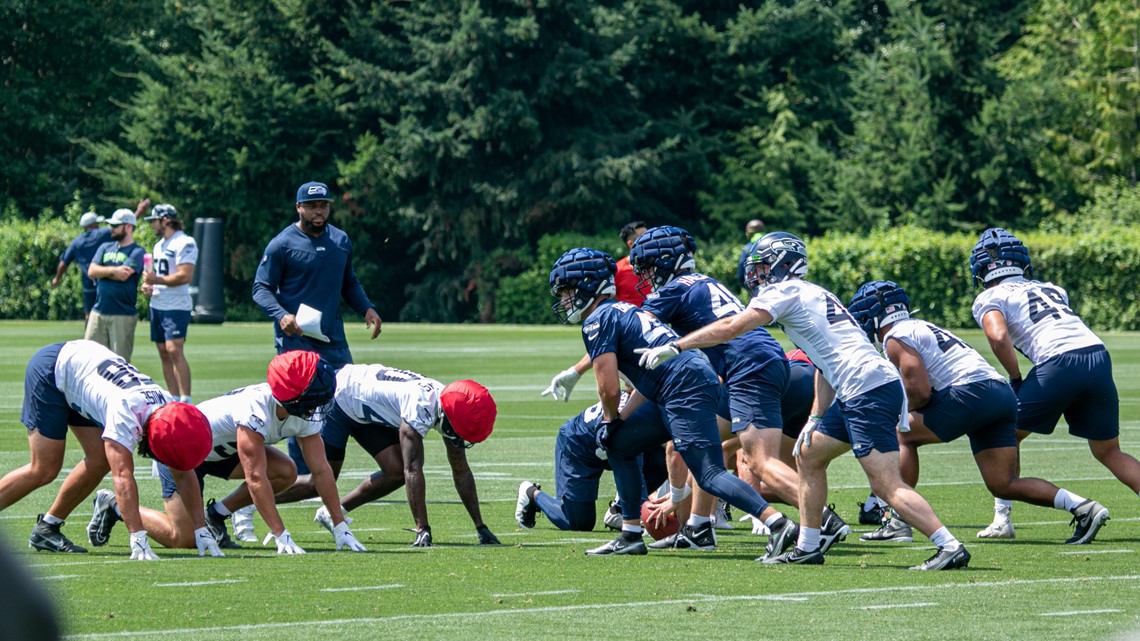 What would be a "good" season for the Seahawks?

Alex Didion: Two scenarios would fall under the "good" category for the Seahawks. One would be Seattle finishing with one of the league's worst records and landing a top-three draft selection in addition to the first and second-round picks acquired in the Russell Wilson trade from the Denver Broncos.

Jake Garcia: Drew Lock wins the quarterback job and takes the Seahawks to the playoffs, offering hope for more things to come next season.

Quixem Ramirez: Finishing with 3-5 wins. I know this seems like backward logic, but one down season is perhaps all it takes for the Seahawks to get one of the top quarterback prospects in the 2023 NFL Draft (which is stronger than 2022's class by a wide margin). As recent history shows, you kind of need a good quarterback to stay afloat in this league.