Seattle, WA – When a new season of The 5th Quarter kicks off Sept. 9, KING 5 will welcome former Seahawks great and Pro Football Hall of Famer Walter Jones to the show as co-host.
Jones will join KING 5 Sports Director Paul Silvi for conversations with players and coaches, getting their perspective of the day's results and future match-ups. Featuring exclusive NFL video and interviews, The 5th Quarter follows the #1 Prime Time Show, Sunday Night Football on NBC.
Jones, a Seahawks fan favorite, will provide exceptional insight to the show this season.
"Walt's values both on and off the field make him a natural fit for the Home Team. His drive for excellence in his career and deep desire to give back are just a few of the reasons we're so proud to have him on The 5th Quarter," said KING 5 President and General Manager Jim Rose.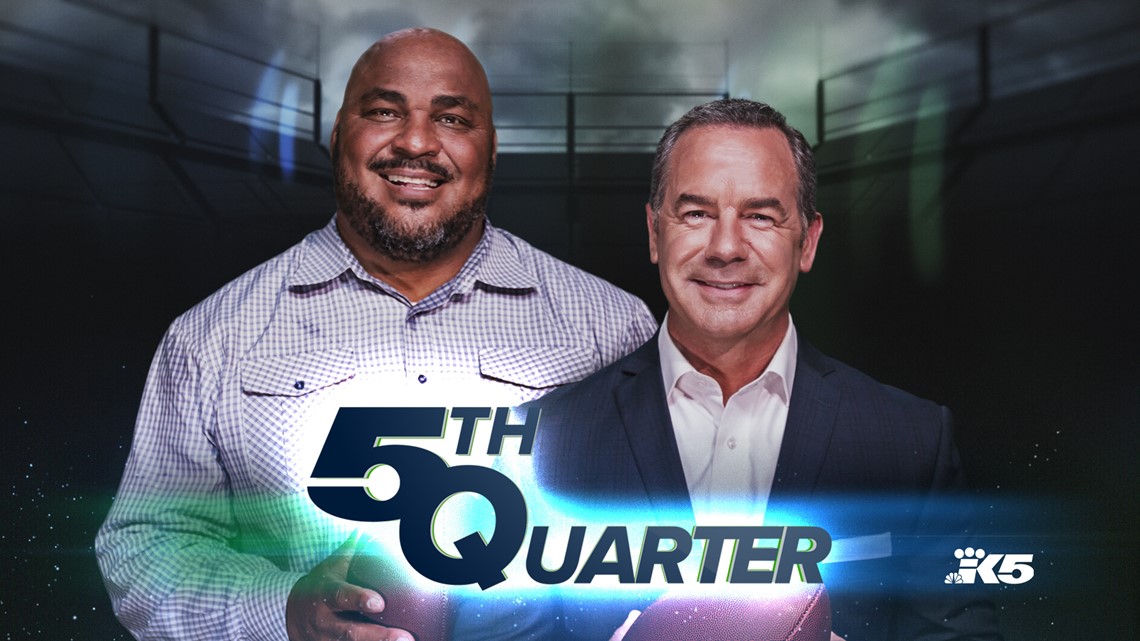 Jones spent his entire career with the Seattle Seahawks and was inducted into the Pro Football Hall of Fame in 2014, his first year of eligibility. He played a total of 180 games and started 10 playoff games, including Super Bowl XL, and has the honor of being named to the NFL All-Decade Team of 2000s. One of the highlights of his career is the fact that in 180 games, Jones only gave up 23 sacks.
"I'm really looking forward to working with Big Walt. Having covered him throughout his NFL career, I have nothing but respect for the way he played the game and the way he showed up on Sundays. Now he'll show up on Sundays for us at KING 5 and for fans at home. And for those of us used to Walt's strong, silent approach, he still has that strength - but he will be silent no more!" said Silvi.
A dedicated father and friend, Jones is engrained in the community, supporting numerous charitable organizations and events throughout the Puget Sound area that are championed by his friends and former teammates.
When asked why he's joining KING 5, Jones said: "They have always been very good to me. From my #96Check initiative, paying homage to the late Cortez Kennedy by reminding NFL players and families to check in with one another, to my venture into the sports media world with the Seattle Sounders FC and the Seattle Mariners, KING 5 always treated me with respect and their commitment to the community mirrors my desire to do good. It was a no brainer."
Jones said he looks forward to joining KING 5 and learning from Paul Silvi, someone whom he has forged a great friendship with through the years.
KING 5 Media Group, The Home Team, is a multi-platform media company based in Seattle, WA. It includes NBC affiliate KING 5, independent station KONG-TV and numerous digital platforms, including king5.com. KING 5 was the first television station in the Pacific Northwest, founded in 1948 by Dorothy Bullitt, now owned by TEGNA Inc. Today KING 5 is the dominant media company in the region, delivering the largest local news audience and the most local programming across all screens. For more information, go to www.king5.com.